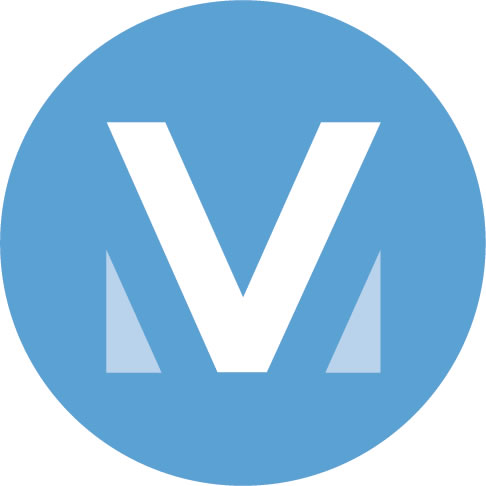 The Heart Comes Home – To Hope (First Sunday Of Advent)
Featuring Vineyard Worship Posted on November 9, 2016

Your Advent Promise
The gift of Jesus reveals that the Father is aware – and involved in – our real-world struggle for hope.
Scripture
"For God so loved the world that he gave his one and only Son, that whoever believes in him shall not perish but have eternal life. For God did not send his Son into the world to condemn the world, but to save the world through him. Whoever believes in him is not condemned, but whoever does not believe stands condemned already because they have not believed in the name of God's one and only Son. This is the verdict: Light has come into the world, but people loved darkness instead of light because their deeds were evil. Everyone who does evil hates the light, and will not come into the light for fear that their deeds will be exposed. But whoever lives by the truth comes into the light, so that it may be seen plainly that what they have done has been done in the sight of God" (John 3:16-21)
Devotional
Perhaps the most famous passage in the Gospel of John – even in the Bible itself – is John 3:16. We see the verse reference on banners, being waved enthusiastically behind the goal posts at professional football games, and on the bumpers of countless cars. But what do these words mean, and how do they speak of Advent? "For God so loved the world..." that "He gave..." are phrases that reveal two fundamental characteristics of the God of Christmas.
For God So Loved
First, "For God so loved" reveals to us the underlying motivation in the Father's heart in all He does in the world and in each one of us. No matter what we have done, when God looks at us, He loves us.

It has been said that power corrupts, and absolute power corrupts absolutely (Lord John Dalberg-Acton). But what if a mind-bogglingly selfless love is the guiding motive behind that power? What if the God of the heavens and the earth, all-powerful and all- capable of doing whatever He so pleases, is motivated by a love so pure that we have no human frame of reference for it? One could say that power then rests on its only proper foundation – unconditional love. Power, uprooted from a foundation of God-shaped love, can quickly become a weapon of injustice, violence, and dehumanization.

Power must find its foundation in love. But what kind of love?
That He Gave
"For God so loved... that He gave." Here we experience a second remarkable characteristic of the God of Christmas, evidenced in the gift of His Son to us all.

It is this – that God is an unsurpassed giver. Here, in the incarnation of Jesus, we begin to understand the most elemental nature of love according to the Bible.

Love, at its purest and most mature, is kenotic; meaning love empties itself out for another (kenosis, Phil. 2:7), sacrifices its desires for another, and offers its life for another.

Power, the ability to do anything one wants, is now balanced and intoned by kenotic love – the pure desire for the ultimate benefit of another. This love is cruciform – ready to spend itself to save another.

In this brief Christmas vision of God's heart expressed in John 3:16, we are schooled in the arts of leadership, parenting, friendship, marriage, and family. Power, rooted in a selfless desire for the wellbeing of the other, is the only power that is safe in this world. This Christmas vision of love-shaped power has confounded leaders of myriad cultures and generations throughout history.

This Christ-framed vision of love gives us the most reliable of hopes – a hope that springs from knowing that a loving God is in control.
Ask God For A Gift This Christmas
Christ is the gift of God to us. Without Him and His example, we wander in our self-reliance, putting our hope in political powers to fix all the ills of the world. Our ultimate hope lives and grows in our Father's house. We are in the safest place when our expectation for change is rooted in God's great and precious promises (2 Pet. 1:4), and we learn to live in the way of sacrificial, self-emptying love – just as Jesus has modeled for us.
Act On This Devotional
Consider immersing yourself in the Gospel of John this season. Read a chapter a day to keep the story fresh as you go. Allow John to tell you the story of Christmas in a new way. Physical resources available below.
Songs of Hope for the First Sunday of Advent
About This Devotional
This devotional is offered in cooperation with Vineyard Resources as a six-part advent series called The Heart Has A Home. The series includes readings for the four Sundays of Advent, plus Christmas Eve and Christmas Day.
Uniquely designed as a Christmas gift booklet for congregations and as an outreach tool for neighbors and co-workers, "The Heart Has A Home"  will take every reader on a powerful devotional experience from Advent through Christmas.
Each devotional has been featured in the PraiseCharts blog, along with suggested songs for worship. Vineyard Resources is offering a beautifully designed PDF version for free. If your church would like to purchase physical copies to hand out, they are available for just $.99 ea. (for packages of 100+). You can download the eBook here, and order the physical booklets and download the additional resources here.
More From " Heart Has A Home"
Categories: Articles, Resources
Tag: Advent Series