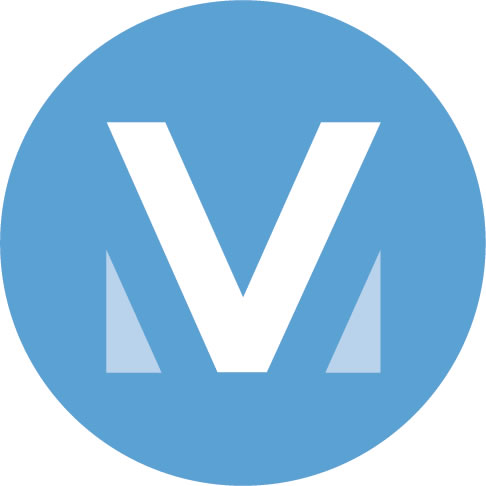 Heart Has A Home (Introduction)
Featuring Vineyard Worship Posted on November 8, 2016
Introduction: The Father's House In The Gospel Of John
Perhaps no theme is more resonant and present in Christmas literature - and throughout the literature of humankind – than the theme of coming "home." In our most popular stories, people are always – either physically or metaphorically - wandering from home, looking for home, coming back home, or feeling at home.

A homecoming is the soldier's nightly dream, the team's big day, and the prodigal's greatest act of courage. And this theme of "home" runs deeply through the Scriptures, mapping out the path of the human heart as we start at home, wander in exile, then finally commence our return. Home. Exile. Return. This is the way of the human heart in the biblical narrative.

According to the earliest visions of Eden in Genesis 1, humanity began, alive and aware, in the safe abode of God's enveloping love. Then, with the sweet bite of a forbidden fruit, and a newly found hatred for our brother and sister, the Scriptures document our wayward wandering into exile – separated from God and one another by a wedge called sin. At the fullness of time, the moment redemption casts its penetrating light on our dire illusion of contentment, we are welcomed by the person of Jesus to return home to our loving, heavenly Father – our true, original dwelling place. Home. Exile. Return. It is the 3 progression under girding the story of humanity, leading us to God's great consummation of history.
The Unique Gospel Of John
Have you ever noticed that, when compared to the other Gospels, the Gospel of John gets little attention during the Christmas season? John, known as the "Beloved Apostle," does not begin his telling of the life of Jesus with a birth narrative, a documentation of His lineage, or anything resembling a "hark the herald angels sing" moment. There are few Christmas plays that attempt to bring the cosmic metaphors of John 1 to the stage; Matthew, Mark, and Luke get top billing as children dress up in shepherds' robes, angels' gowns, and cow costumes, all to reenact the vivid scenes of the nativity.
A Retelling Of Genesis
Instead, John begins his Christmas story with what amounts to a retelling of Genesis! Launching from here, John delivers to us a 21 chapter Christmas story, unveiling the Light that has come into the world for the reader. He reaches far back, past the beginning of time, for his first, poetic words.

"In the beginning was the Word, and the Word was with God, and the Word was God. ...The Word became flesh and made his dwelling among us. We have seen his glory, the glory of the one and only Son, who came from the Father, full of grace and truth" (John 1:1,14).

From this remarkable starting place, the apostle John, inspired by the Spirit, begins to lovingly craft the most artful and metaphor-laden of all the Gospels. More a van Gogh than an engineer's blueprint, more poetry than prose, the Gospel of John weaves together story after story to unpack the holy mystery of Christ's incarnation. John chooses the same communication tools as his Lord Jesus to articulate the ineffable – the language of metaphor, symbol, and story. John sings us a song of the Kingdom through an epic masterpiece, with a stirring prologue, a miraculous first movement (called 'the book of signs'), a passionate second movement (called 'the book of glory'), and a fascinating epilogue.
The House Of My Father
Perhaps one of the most powerful and central of John's metaphors is found in chapter 14, verses 1-3.

"Do not let your hearts be troubled. You believe in God; believe also in me. My Father's house has many rooms; if that were not so, would I have told you that I am going there to prepare a place for you? And if I go and prepare a place for you, I will come back and take you to be with me that you also may be where I am."

Like the disciples in John 14, we are not sure exactly what Jesus means by "My Father's house." Is He talking about heavenly mansions? Or is it a metaphor? In the ancient Near East, the oldest son was given a larger inheritance as he had the responsibility to maintain the extended family home for the growing number of generations living under one roof. Living in a subsistence economy, families built rooms onto their houses to accommodate members rather than building separate homes. The "father" of that house cared for 3-4 generations in the same extended home, providing for their needs.

In this setting, the "father's house" was intended to be a place of familial closeness, lavish provision, and vocational security: it was a place designed to nurture significance as each person had the potential to bear fruit, both in character and in impact on the world. When Jesus is telling His disciples that there are many rooms in His Father's house, He may have been saying, "There is a home for your heart; a place for you in this world. Your heart was made to find its true home in the love of your Father and mine – now and for eternity. Come home from your exile, from your wandering, and return to the abiding place where love, security, and care are your inheritance."

This Christmas, your heart has a home. Our Father's house is a place where people who are different can live in harmony, and where those who have orphaned themselves through sin and fear can find welcome and restoration.
How To Use This Devotional
Read each weekly devotional on each of the four Sundays of Advent before Christmas Day. Read the fifth on Christmas Eve, and the sixth on Christmas Day. Use a journal if you can, noting insights each week.
About This Devotional
Each devotional has been featured in the PraiseCharts blog, along with suggested songs for worship. Vineyard Resources is offering a beautifully designed PDF version for free. If your church would like to purchase physical copies to hand out, they are available for just $.99 ea. (for packages of 100+). You can download the eBook here, and order the physical booklets and download the additional resources here.
More From " Heart Has A Home"
Introduction
Categories: Articles, Resources
Tag: Advent Series