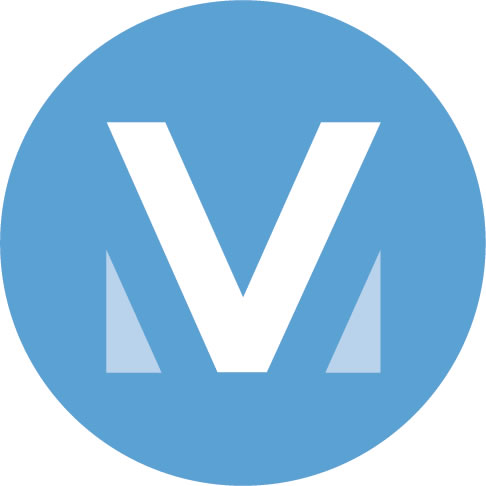 The Heart Comes Home – To Love (Fourth Sunday Of Advent)
Featuring Vineyard Worship Posted on November 9, 2016
Your Advent Promise
In our Father's house, unconditional love for everyone defines the emotional climate.
Scripture
"I am the vine; you are the branches. If you remain in me and I in you, you will bear much fruit; apart from me you can do nothing. ...As the Father has loved me, so have I loved you. Now remain in my love. If you keep my commands, you will remain in my love, just as I have kept my Father's commands and remain in his love. I have told you this so that my joy may be in you and that your joy may be complete. My command is this: Love each other as I have loved you. Greater love has no one than this: to lay down one's life for one's friends. You are my friends if you do what I command. I no longer call you servants, because a servant does not know his master's business. Instead, I have called you friends, for everything that I learned from my Father I have made known to you. (John 15:5, 9-15).
Devotional
For a moment, think about what you saw or read in your social media newsfeed over this past year. For the last 365 days, we woke up to news that made us laugh (cute kitten videos) or warmed our hearts (a newborn baby). We also woke up to interpersonal, national, and international news that shocked us, frightened us, or offended us. Each morning many of us turn on our mobile phones before having even one moment of silent reflection with God. When we do, we leave ourselves unguarded as a parade of injustice, violence, argument, and division – all publicly displayed on social media – assaults our emotions to start the day. Remaining "in the vine," as Jesus taught His disciples in John 15, becomes ever more important as we walk as God's people through times that are troubling.
Jesus At The Center
John has a very high Christology (view of Christ). In other words, for John, the Word-made-flesh sits at the very center of his views on how we are to live, love, and engage in relationships (in our time, in person or online). Jesus is the lens through which John sees creation, redemption, suffering, and hope. And for John, the relentless love of the Father for each human being is the cosmic voltage powering every one of these planet-shaking themes.
Loving Without Barriers
We live in a world where people who see the world differently than we do receive less than dignifying respect from us. We see others through our own story, privately judging them according to our limited experience. Then, when an incident occurs, our judgments (and pain) spill out onto the world. We quickly dismiss others in our minds when we see them at their worst, forgetting that, given the same circumstance and environment, we could look as horribly deficient as those we judge. Racial tension claws at the soul of the United States, spurred on by acts of violence that confuse us in the story they tell, while truth gets distorted by the spin put on those stories by some who tell them.

Into the middle of our inability to love the other – that person who is not like us or from our background – Jesus walks. He knows it is hard for us to have compassion for someone who is not like us. He also knows that one drop of revelation can change us in an instant – yet He knows that we will resist that revelation to maintain the status quo and our internal level of comfort. He knows.

But when He teaches His disciples in John 14-15 what it means to follow Him, He doesn't let any one of us off the hook. According to John 15:5, when we are disconnected from the vine of Jesus, we cannot love in a holy and comprehensively loving way – like Jesus. But when we are in the vine of Christ, we can do anything – even love our greatest enemies. Loving in Jesus' way – without judgment, without need for accolades, without fear – will keep us connected to the Father's heart for the world (John 3:16). Laying our lives down (John 15:13), we become the friends of God (John 15:15) – learning how to befriend people we may have never befriended before.

In the Father's house, we become like Him – loving without barriers.
Ask God For A Gift This Christmas
Ask God for a revelation of His love; to give you eyes to see others, especially those who are different than you, as He sees them. Physical resources available below.
Act On This Devotional
Pursue friendship with someone in your network of relationships that is not from your cultural background. Allow Jesus to teach you to love. Physical resources available below.
Songs of Love for the Fourth Sunday of Advent
About This Devotional
This devotional is offered in cooperation with Vineyard Resources as a six-part advent series called The Heart Has A Home. The series includes readings for the four Sundays of Advent, plus Christmas Eve and Christmas Day.
Uniquely designed as a Christmas gift booklet for congregations and as an outreach tool for neighbors and co-workers, "The Heart Has A Home"  will take every reader on a powerful devotional experience from Advent through Christmas.
Each devotional has been featured in the PraiseCharts blog, along with suggested songs for worship. Vineyard Resources is offering a beautifully designed PDF version for free. If your church would like to purchase physical copies to hand out, they are available for just $.99 ea. (for packages of 100+). You can download the eBook here, and order the physical booklets and download the additional resources here.
More From " Heart Has A Home"
Categories: Articles, Resources
Tag: Advent Series