Posted on May 21, 2020

Just before COVID-19 broke through as a world-wide pandemic, Kari Jobe and Cody Carnes were at Elevation Church, in a songwriting session with Pastor Steven Furtick and Chris Brown. Out of that session came this song called The Blessing. They led it on Sunday at Elevation, and the YouTube video went viral. People all over the world have taken the words to heart as a statement of hope for these challenging days. We have all the resources so you can use this incredible song in your times of worship.
Posted on April 24, 2020

Posted on April 1, 2020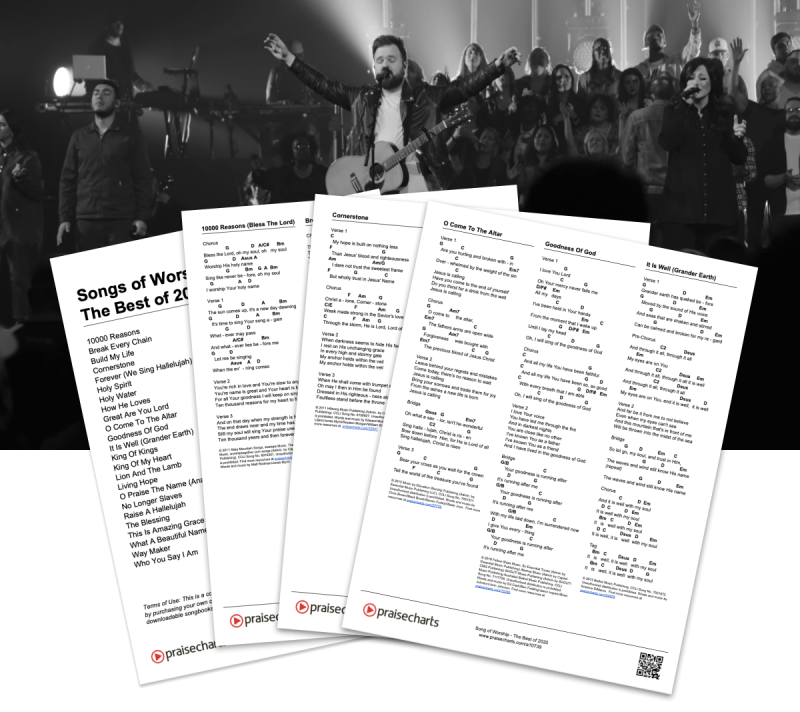 During these uncharted times, we seek to find new ways to worship together. This resource comes deep from the heart of PraiseCharts. Today we are introducing "Songs Of Worship" as a series of song collections designed for any worship setting. These songs are the battle cry we need to wage this war together; a treasure chest of hope and encouragement for your soul; an encompassing way to put on the armor of God.  Sing them at church. Sing them at home. Sing them over your family. Sing them with your spouse. Sing them online, offline, inside and outside. Right now, your local church doors are closed. So, go be the church ... without walls. Wage this war with worship. Fill your chest with a treasure that will not fade away ... more
Featuring Getty Music Posted on March 12, 2020

We are excited to partner with Getty Music to give you, our PraiseCharts customers, exclusive pre-release access to one of the most anticipated new modern hymns of the decade. For a limited time, you can download the chord chart, choir sheet, and MP3 audio of Christ Our Hope In Life And Death for free -- only from PraiseCharts! We hope this song will be a huge blessing to your church and worship ministry. Don't forget to Pre-save the song on Spotify!
Song Story
What is your only comfort in life and in death? For centuries, believers have learned the Christian faith beginning with that question. It's the first article in the Heidelberg Catechism of 1563. Why start there? Because death is our common fate. Unless Jesus returns first, we will all die. To find comfort in life, we must know how we can face death. Hope comes only in trusting the one who died to take the curse of death and who crushed the power of death by His resurrection. "Christ has been raised from the dead" (1 Cor 15:20). That is the only statement that can transform how we live each day and how we prepare for our earthly life to end.
The hope of the resurrection spurs us to sing. That's why a group of songwriters from Getty Music wrote the modern hymn "Christ Our Hope in Life and Death." Like the Heidelberg Catechism that inspired it, this song is honest about death. There is no need to shrink back from mentioning death in our hymns because we know the Living One who has conquered death forever. The Christian can sing hallelujah because Christ assures us of our glorious future. Now and ever, we confess: "I am not my own, but belong—body and soul in life and in death—to my faithful Savior, Jesus Christ.
Posted on November 27, 2019

Paul Baloche has been around since the early days of modern worship, so our eyes and ears are open whenever he releases a new song. This Fall, Paul released a brand new single called "Behold Him," sharing the vocals with Kim Walker-Smith. The song has already climbed into the top ranks of PraiseCharts. If you know the song, perhaps you noticed that the phrase "behold Him" offers a beautiful parallel to the same phrase in the classic Christmas carol, "O Come Let Us Adore Him." Come and behold Him, born the King of angels. While preparing to record a Christmas special at Crossroads, Paul took time to share a very personal video, showcasing his new song in a medley with "O Come Let Us Adore Him."  Watch the original, then watch Paul demonstrate the Christmas segue. Now you can download up to three versions of the song to make a perfect fit in your upcoming worship services more
Posted on June 25, 2019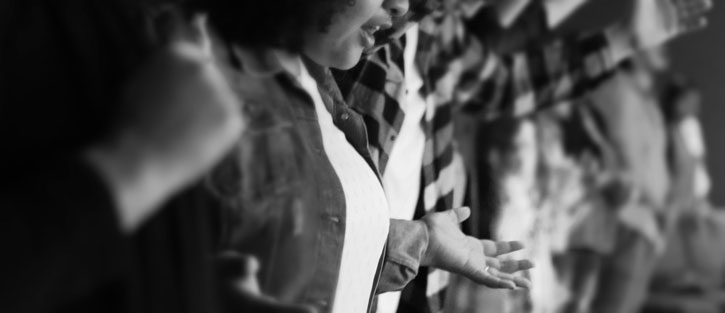 Brentwood-Benson has released some of their 2019 Christmas Choral collection and we have the resources for you. Check out this list of new releases to help as you think ahead to your choral planning for the fall and Christmas season.
Posted on December 22, 2018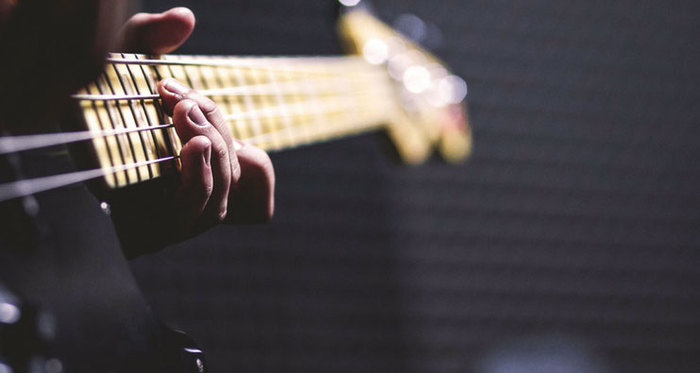 Here is a list of the 25 most popular songs released in December
Posted on November 28, 2018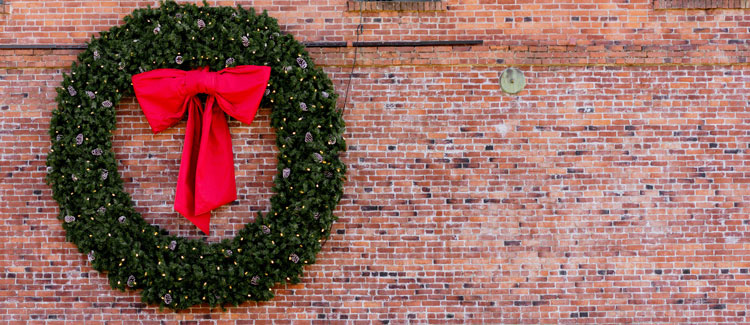 There is something extra special about worship at Christmas.  We have compiled a list of the top new Christmas worship songs and we hope these will be a blessing to you this season!
Posted on November 20, 2018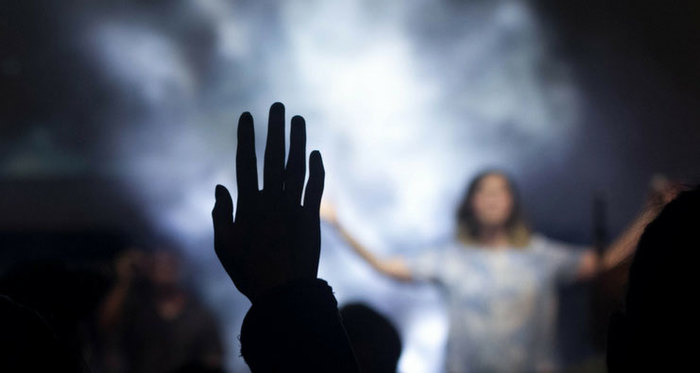 A lot of great songs were released this past month. Here is a list of the top 25 new songs on our site from November - all a great addition to your Christmas set lists!
Posted on November 2, 2018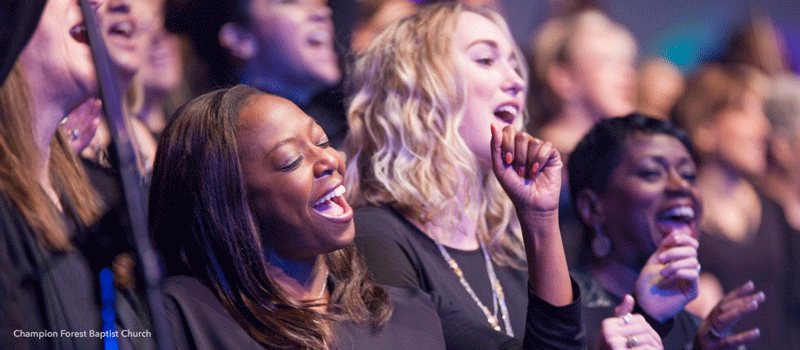 New Worship Choir Anthems
We are excited to launch the new PraiseCharts Choral Collection. Arranged by Luke Gambill, orchestrated by Dan Galbraith, these anthems give your choir a well crafted four-part choral arrangement that is still based off the original artist recordings you have come to love. These charts offer a great opportunity for your choir to introduce new songs to the congregation as worship anthems. Read more >>