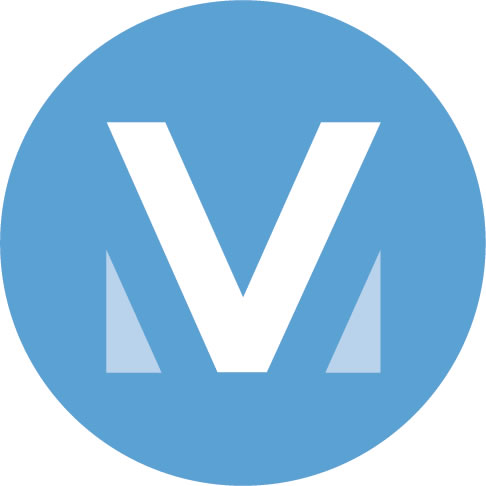 A Long Wandering To The Place We Call Home (Christmas Eve)
Featuring Vineyard Worship Posted on November 9, 2016
Your Christmas Eve Promise
There are no orphans in the Father's house; only children, learning to love and to be loved.
Scripture
"I will not leave you as orphans; I will come to you. Before long, the world will not see me anymore, but you will see me. Because I live, you also will live. On that day you will realize that I am in my Father, and you are in me, and I am in you. Whoever has my commands and keeps them is the one who loves me. The one who loves me will be loved by my Father, and I too will love them and show myself to them. Jesus replied, 'Anyone who loves me will obey my teaching. My Father will love them, and we will come to them and make our home with them. Anyone who does not love me will not obey my teaching. These words you hear are not my own; they belong to the Father who sent me" (John 14:18-21; 23-24).
Devotional
The story of Little Orphan Annie has intrigued generations of readers for almost a century. The 10-year-old orphan with curly red hair is loved and cared for by "Daddy" Warbucks, a wealthy benefactor who has come to treasure Annie. Clever and feisty, Annie triumphs over all manner of trouble with quick-thinking and the loving support of her caregiver. Before living in her "Father's house," Annie is alone, abused, and fighting for her life. But the day she comes to live with Daddy Warbucks is her salvation – she finds renewed courage, faith, and strength to face every challenge before her.
Orphans Of The Heart
For many today, waking up with a feeling of loneliness, even though surrounded by people, is a common experience. All of us, at one time or another, feel misunderstood, left behind, abandoned, or, in our very worst moments, unlovable.

Loved people, who have had their orphan spirit displaced by the heartening love they can only experience in the Father's house, do not try to end their lives, grasp for power, or climb over others on their way to success. Loved people do not grapple for affirmation, jostle for recognition, or intentionally harm others. Love displaces fear.
The Word-made-flesh, at a key point in the discipleship of His followers, said that "The one who loves me (Jesus) will be loved by my Father, and I too will love them and show myself to them. ...Anyone who loves me will obey my teaching. My Father will love them, and we will come to them and make our home with them" (John 14:21b, 23).
The Father's Love Is Our Home
The word for "home" here carries the meanings "to dwell with, abide with, to take up residence with." The idea of coming home, being at home with the Father, is the central metaphor John uses in his Gospel as he works to convince us that finding our place in the Father's love is the healing balm for all our ills.
Like Annie, we are scrappers in this world, fighting for our lives as we seek to gain our identity through what we do, who we know, and how many people like us. But in the Father's house, there is no need to perform for love; there is no need for a show to prove we're worthy of acceptance. In the Father's house, love is driven by the Lover's heart  – not the beloved's actions. The inner affirmation that the Word- made-flesh dwells with us, abides with us, and has taken up residence in and with us, can overpower our most intractable fears. Grace and forgiveness are the food we eat in the Father's house.

On a silent night millennia ago, God gave us the gift of Jesus – born in humble surroundings a world away - to prove that love can invade the most loveless parts of the human heart. This Christmas Eve, you no longer need to live from an orphan spirit, in any part of your life. Your long wandering of self-sufficiency, no matter its grade or kind, has spent itself – and your true home is alight and bright with the hearth-fire of the Father's love for you. Tonight is your homecoming; make it count.
Give God A Gift This Christmas
Homecoming is the theme of Christmas Eve – as Christ came to us to make His home in us, and we come home to Him.
Act On This Devotional
Find a quiet moment tonight to thank God for bringing you to your true home – in your Father's arms. Physical resources available below.
Songs for Christmas Eve
About This Devotional
This devotional is offered in cooperation with Vineyard Resources as a six-part advent series called The Heart Has A Home. The series includes readings for the four Sundays of Advent, plus Christmas Eve and Christmas Day.
Uniquely designed as a Christmas gift booklet for congregations and as an outreach tool for neighbors and co-workers, "The Heart Has A Home"  will take every reader on a powerful devotional experience from Advent through Christmas.
Each devotional has been featured in the PraiseCharts blog, along with suggested songs for worship. Vineyard Resources is offering a beautifully designed PDF version for free. If your church would like to purchase physical copies to hand out, they are available for just $.99 ea. (for packages of 100+). You can download the eBook here, and order the physical booklets and download the additional resources here.
More From " Heart Has A Home"
Christmas Eve: A Long Wandering To The Place We Call Home
Categories: Articles, Resources
Tag: Advent Series