Posted on March 28, 2020
Do you ever feel flustered, wondering what key you should sing a song in so that it matches your own personal vocal range? Every song has its own unique vocal range, and most of the time, the key of the original recording is not going to be a good fit for your own vocal range. You can see that at PraiseCharts, we create many custom key options for all the popular songs, but how do you know which key to choose? That is exactly why we built the KeyFinder! It is free to use and incredibly practical. You can watch a full video demonstrating how it works by reading our blog, How To Use The New KeyFinder ... more
Posted on March 21, 2020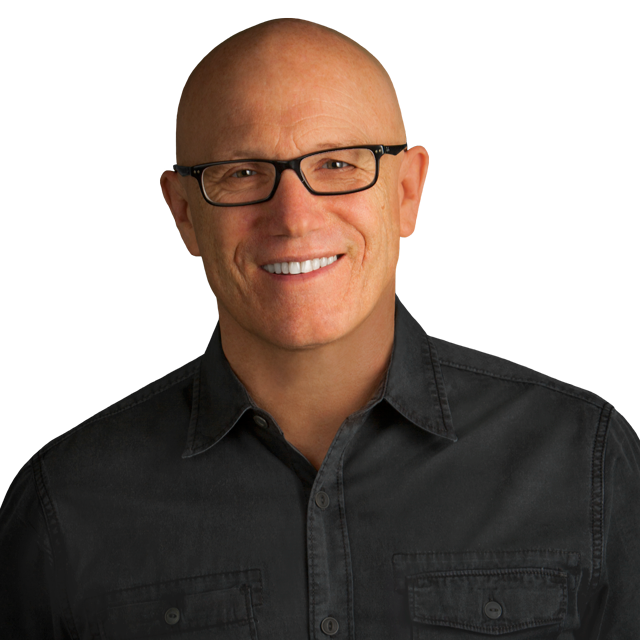 These are both challenging and exciting times for the church! Every new movement in the history of the church has been accompanied by new music and new methods while the message never changes. During this Worldwide Pandemic, Worship Leaders have been given a great opportunity to incorporate new methods to communicate the unchanging message of the good news of Jesus Christ. You are a history maker!
Posted on March 15, 2020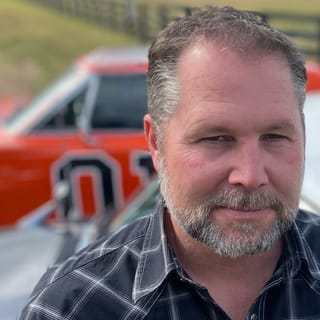 COVID-19 has sent our world into a tailspin. It's a global crisis, for sure, but the effects are also very personal. Social distancing has become the new buzz word of our day. How can we survive this? We need each other. In all the seasons of life, this is a time for worship leaders to stand strong. We need you to bring us songs of hope, comfort, perspective, and truth. Songs put words of truth on the crest of melodic waves, triggering emotion and piercing our hearts. Music matters. Worship music matters even more. Authentic worship leaders, this is your time. We need you. Somewhat oblivious to the virus, we have seen a host of incredibly powerful worship songs rising to the surface in churches all around the world. During good times, these songs are lovely to sing together. During times of chaos, these songs take on new meaning as a lifeline to calm anxiety and help us fix our eyes on things that are true. Here is a list of eleven modern worship songs that can truly minister to you and the people you lead in this time of chaos and uncertainty.
Featuring Getty Music Posted on March 12, 2020

We are excited to partner with Getty Music to give you, our PraiseCharts customers, exclusive pre-release access to one of the most anticipated new modern hymns of the decade. For a limited time, you can download the chord chart, choir sheet, and MP3 audio of Christ Our Hope In Life And Death for free -- only from PraiseCharts! We hope this song will be a huge blessing to your church and worship ministry. Don't forget to Pre-save the song on Spotify!
Song Story
What is your only comfort in life and in death? For centuries, believers have learned the Christian faith beginning with that question. It's the first article in the Heidelberg Catechism of 1563. Why start there? Because death is our common fate. Unless Jesus returns first, we will all die. To find comfort in life, we must know how we can face death. Hope comes only in trusting the one who died to take the curse of death and who crushed the power of death by His resurrection. "Christ has been raised from the dead" (1 Cor 15:20). That is the only statement that can transform how we live each day and how we prepare for our earthly life to end.
The hope of the resurrection spurs us to sing. That's why a group of songwriters from Getty Music wrote the modern hymn "Christ Our Hope in Life and Death." Like the Heidelberg Catechism that inspired it, this song is honest about death. There is no need to shrink back from mentioning death in our hymns because we know the Living One who has conquered death forever. The Christian can sing hallelujah because Christ assures us of our glorious future. Now and ever, we confess: "I am not my own, but belong—body and soul in life and in death—to my faithful Savior, Jesus Christ.
Posted on February 10, 2020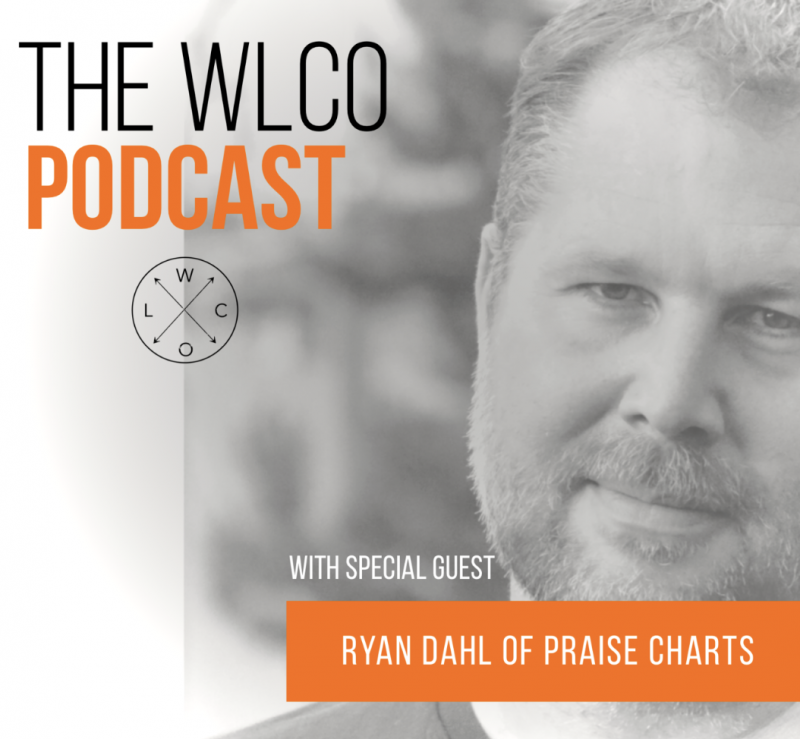 Listen in to the latest episode of the Worship Leader Collective Podcast where host Jenni McGrew talks to Ryan Dahl (founder of PraiseCharts) about the heart behind PraiseCharts, and stories about where PraiseCharts is heading in the future. While you are at it, check out the previous episode featuring our good friend, Paul Baloche. Fun fact ... Ryan and Jenni are both going to be at the Worship Innovators Conference in Chicago, IL on June 8-9, 2020. If you want to join us, register soon www.worshipinnovators.com before it's full! ** Use promo code "PRAISECHARTS" to save $50 on your registration.
Posted on January 5, 2020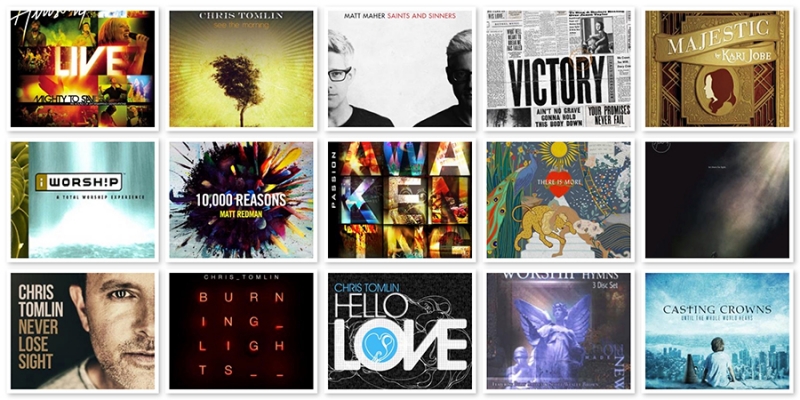 What an incredible decade the 2010s have been for modern worship songwriting. We have seen the rise of some amazing songs from world-class recording artists like Matt Redman, Chris Tomlin, Hillsong Worship, Hillsong United, Bethel Music, Lauren Daigle, and more. I am a huge fan of worship music.  As we close out the second decade of the 21st century, I've put together a series of posts that will take you on a tour through the top worship songs during each of the last ten years. You can easily click through each year and take a journey down memory lane, reviewing some of the greatest worship songs that have been written in the last decade.
Posted on December 28, 2019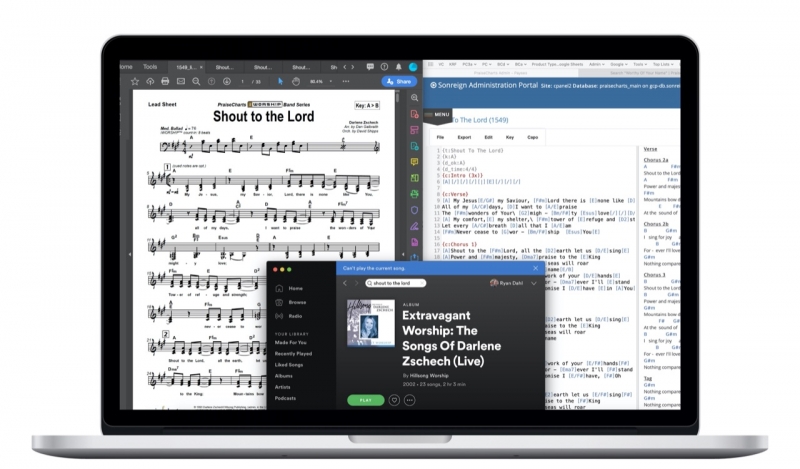 If there is one thing I can't stand, it is a poorly written chord chart. Wrong lyrics, wrong chords, spelling mistakes, misplaced chords, unclear rhythms, missing lyrics... the list goes on. I am a self-proclaimed chord chart fanatic. To me, there is an art to representing a song on a page with chords and lyrics in a way that is clear and memorable. A few weeks ago, I decided I was going to methodically go through all of our top selling chord charts and edit them to perfection. Perfect spelling, perfect chords, perfect phrasing, perfect line-breaking, perfect timing, and a perfect match to our corresponding lead sheets. Why should you have to waste your time at band practice with a bad chord chart?  If you are interested, I'm going to take you on a back-stage tour of PraiseCharts -- to places that no one else has permission to access.  Then, I'll show you some hidden features on the front-end of PraiseCharts that will unlock your hidden chord chart superpowers. Get ready to take it to the next level in 2020.
Posted on February 4, 2019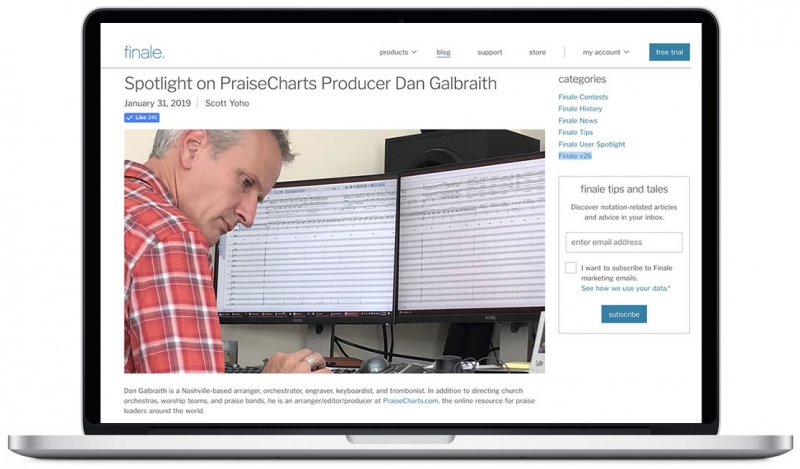 We create a lot of different kinds of charts, but the crowning jewel of PraiseCharts is our modern worship orchestrations, uniquely designed for weekly congregational worship. Over the years, Dan Galbraith has penned more than 1500 full orchestrations for PraiseCharts. Along the way, he has attracted quite a following of music ministers who have come to trust his keen understanding of worship, music, and all the musicians that make up today's modern orchestra. Behind all the PDF's, Dan has literally become a master of one of the premier software platforms for arranging and transcribing: Finale.  Recently, FinaleMusic interviewed Dan Galbraith, and have now posted a full story in their blog, highlighting Dan's journey as an arranger. Take a moment to peal back the curtain and get a behind-the-scenes look at the man who leads our network of arrangers at PraiseCharts. Read the full story at www.finalemusic.com/blog.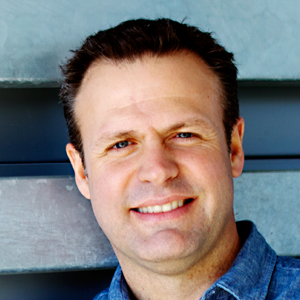 Featuring Dan Wilt Posted on December 29, 2017
"How does the church express the spirituality of being with Christ in his incarnation, manifestation to the world, death, resurrection, ascension, and coming again? How can we as members of the church participate in a present spirituality that is rooted in past events and anticipates a future event? The answer to this question is that we are shaped and formed spiritually by Christ in the church through a worship that continually orders the pattern of our spirituality into a remembrance of God's saving deeds and the anticipation of the rule of God over all creation.
Posted on October 3, 2017
It is a crisp, Autumn morning in the year 1674. An 18-year old student at Winchester College, with the rolling countryside of county Hampshire and the great Winchester Cathedral whispering to him from his window, is preparing for his day. An open pamphlet on his desk, and the words of a Morning Hymn on his lips, the devout, singing student commits his day to his Lord. Unknown to him, the last of the 14 stanzas of that hymn will go on to become, very possibly, the most-sung hymn in all of history.
... more