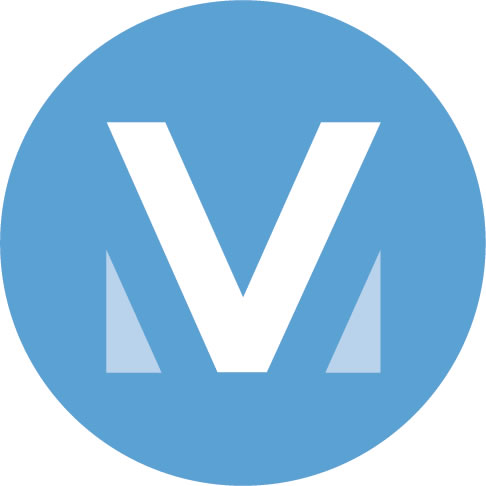 The Heart Comes Home – To Joy (Third Sunday Of Advent)
Featuring Vineyard Worship, Vineyard Worship Posted on November 9, 2016
Your Advent Promise
Joy is a bubbling and sustained sense of God's nearness, affection, and provision; Jesus is giving you Joy this season.
Scripture
"On the third day a wedding took place at Cana in Galilee. Jesus' mother was there, and Jesus and his disciples had also been invited to the wedding. When the wine was gone, Jesus' mother said to him, 'They have no more wine.' 'Woman, why do you involve me?' Jesus replied. 'My hour has not yet come.'...Jesus said to the servants, 'Fill the jars with water;' so they filled them to the brim. Then he told them, 'Now draw some out and take it to the master of the banquet.' They did so, and the master of the banquet tasted the water that had been turned into wine. ...Then he called the bridegroom aside and said, 'Everyone brings out the choice wine first and then the cheaper wine after the guests have had too much to drink; but you have saved the best till now'" (John 2:1-4; 7-10).
Devotional
Apparently, God loves a good party. From the divinely-commanded feasts of the ancient Hebrews, to Jesus' first miracle happening at a wedding reception, it seems that the God of the interstellar fireworks has a penchant for celebration.

Weddings are "parties with a purpose." After the ceremony and formal rituals of marital union are performed, well-dressed partiers of all ages typically join in a meal, a dance, and a time of festivity that rivals few others. In our time, constricting ties are loosened, and high heels are kicked off for a few hours of remembering that life is fleeting, and some parties should be embraced when they come along!

Only the Gospel of John records that Jesus' very first miracle was at a wedding. As far as we know, from the time of Jesus' nativity until this moment in Cana, Jesus has not done anything publicly that would signal that He has power beyond that of the average person. And
if you were going to do your first miracle in a public place, wouldn't raising a dead person be closer to your first choice?
 
But Mary knows, as only a mother can, that something very special is quietly unfolding in her son's life. And for some reason, she thinks that the simple situation of a banquet running dry of wine is the perfect opportunity to invite Jesus to do something "special." And, as any young man knows, when your mother hints for you to do something, you should probably consider doing it.
Average Water To Flavorful Wine
The Word-made-flesh tells the servants to fill up six water jars to the brim. Upon serving some to the master of the banquet, only those in-the-know discover that a miracle has occurred. The God of the heavens and the earth seems to find joy in converting the everyday waters of sustenance into the joy-evoking nectar of the vine! Who knew?

And it is here that John, using metaphors of water and wine, reveals just how transformative a touch from the Christ can be. What feels plain and insignificant in our lives can be given flavor and quality by the touch of Jesus. That's the kind of cool that happens in the Father's house!
From Ordinary To Extraordinary
The seemingly simple and unremarkable are made to be striking and extraordinary. People that no one else in the world would notice – bland as water – become as flavorful as a fine wine when the Lord touches them. The bitter become forgiving. The angry become compassionate. The hateful become loving. That's what happens when the Word-made- flesh is invited to the party. Here, in this simple story, we see that our God is not sitting in an isolated corner of the universe, judging sinners as we might. Here, in this moment, we see that the Water-To-Wine-Maker is in the house – and it's His house He's revealing! Bubbling joy is the result of a never-ending stream of God's kindness directed our way, and a thankful heart that receives it.

In John's Gospel, Jesus is the place where heaven and earth meet. And where heaven and earth meet, there is always a redemption party.
Ask God For A Gift This Christmas
Ask God to remove any lingering "killjoy" images of who He is from your heart. Ask Him to fill you with "Joy in His presence" (Ps. 16:11) – and "...Do not get drunk on wine..." but "...Be filled with the Spirit" (Eph. 5:18)!
Act On This Devotional
The Creator knows the hearts of human beings; He made us, and He knows what steals our joy. Write down the 'joy-stealers' in your life, then ask God to turn your focus from those things to a fresh focus on His gifts. Physical resources available below.
Songs of Joy for the Third Sunday of Advent
About This Devotional
This devotional is offered in cooperation with Vineyard Resources as a six-part advent series called The Heart Has A Home. The series includes readings for the four Sundays of Advent, plus Christmas Eve and Christmas Day.
Uniquely designed as a Christmas gift booklet for congregations and as an outreach tool for neighbors and co-workers, "The Heart Has A Home"  will take every reader on a powerful devotional experience from Advent through Christmas.
Each devotional has been featured in the PraiseCharts blog, along with suggested songs for worship. Vineyard Resources is offering a beautifully designed PDF version for free. If your church would like to purchase physical copies to hand out, they are available for just $.99 ea. (for packages of 100+). You can download the eBook here, and order the physical booklets and download the additional resources here.
More From " Heart Has A Home"
Week 3: The Heart Comes Home – To Joy
Categories: Articles, Resources
Tag: Advent Series