Thanks to Creative BC and the Province of British Columbia
Posted on December 4, 2017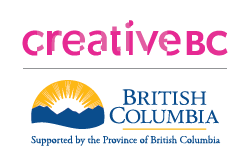 We are honored to be working with Creative BC and the Province of British Columbia in new development and expansion projects that will allow us to better serve the music industry. Creative BC is an independent society created and supported by the Province of BC to sustain and help grow BC's creative sector (film and television, digital and interactive media, music, and magazine and book publishing industries). The society delivers a wide range of programs and services to expand BC's creative economy. These include the administration of the provincial government's tax credit programs for film and television; development funding and export marketing support; and motion picture production services to attract inward investment and market BC as a destination for domestic and international production. The society acts as an industry catalyst and ambassador to help BC's creative sector reach its economic and creative potential both at home and globally.
Programs & Services
Who are Creative BC's clients?
We have many different clients: creative industries (Motion Picture; Music + Sound Recording; Book and Magazine Publishing; Interactive + Digital Media) as well as the industry stakeholders, associations, the province's creative workforce and policymakers relevant to the creative industries we serve. We strive to connect in a way that is meaningful to all of them.
Location and Contact
7 West 6th Avenue, Vancouver, BC, V5Y 1K2
Hours: 9am - 5pm, Monday - Friday
Main Office: 1-604-736-7997
Email: brand@creativebc.com and info@creativebc.com
Category: News