Reformation Sunday
Posted on October 26, 2017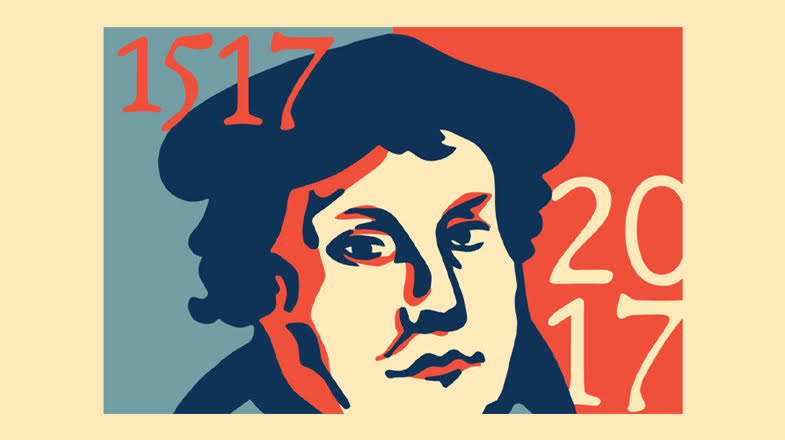 October 31 is not just for candy and costumes; it is a date that prompts reflection in the Protestant calendar harking back to a manuscript of 95 theses that Martin Luther nailed to Castle Church's door in Wittenberg, Germany. This is the 500th year of the Reformation, and this week is Reformation Sunday.  The center of the Reformation has always been about the Gospel of Jesus Christ. Guided by the conviction that the church of their day had drifted away from the essential teachings of Christianity, the reformers set out to reaffirm truths of scripture. This was especially the case in regard to salvation—how we each can be forgiven of sin through the death and resurrection of Jesus Christ and receive eternal life with God. From a monk who was fighting to get God's word in the language of the people, it is ironic that we attest to the reformation through five latin phrases: Sola Scriptura, Sola Gratia, Sola Fide, Solus Christus, Soli Deo Gloria.  Scripture alone, Grace alone, Faith alone, Christ alone, To the Glory of God alone.
"I am bound by the Scriptures I have quoted and my conscience is captive to the Word of God. I cannot and I will not retract anything, since it is neither safe nor right to go against conscience. I cannot do otherwise, here I stand, may God help me, Amen.
[Luther at the Diet of Worms (1521), LW 32:112–13]

Martin Luther himself was a passionate singer and was even referred to as the "Nightingale of Wittenberg". His first hymn book, published in 1529 in Wittenberg, was called "Parish Song Book", though not even 40 of his hymns have survived.  His most well known hymn translated in English today is a paraphrase of Psalm 46: Ein feste Burg ist unser Gott, better known to us as A Mighty Fortress is Our God.
Be sure to check out our full resource list for A Mighty Fortress is Our God
Categories: News, Song Lists
Tag: Reformation