Love Houston - Helping Worship Leaders Affected By The Flood
Posted on September 6, 2017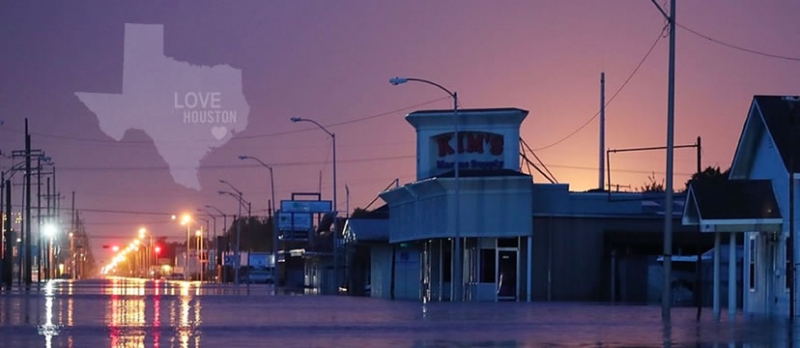 We are overwhelmed by the tragedy facing thousands of displaced families in the wake of Hurricane Harvey. Through PraiseCharts, we are connected to more than 1000 churches in Houston and the surrounding areas. Even one of our long time arrangers had his entire home flooded. Our hearts go out to all who are affected! Truly, there is little we can do to make a meaningful difference, considering the scope of this tragedy. And yet, we cannot just stand by and do nothing. So, we'd like to invite you, our customers, to join us in an attempt at making this small gesture of compassion.
On Friday, September 8, we are dedicating 100% of our song sales towards the flood victims, focusing on worship leaders in churches affected directly by the flood. To be clear, we are not asking for donations. We are simply saying that we'll use every dollar of every song sold on Friday to help the flood victims. In addition to this, we will pay all the appropriate song royalties from separate funds, so that not a penny of the revenues that day go out to expenses, but instead goes entirely to flood victims.
Your participation is simple -- You just purchase your music as usual, knowing that by doing so, you are helping those in need. This commitment applies to the entire catalog. You can buy any song, in any format that you like, using pre-paid credits or cash, knowing that 100% of the funds will help the flood victims. If you are looking for some worship songs that specifically minister to those looking for strength, hope and courage in difficult times, here is a list to get you started.
Songs Of Hope and Courage
Category: News