Honoring A Life of Evangelism
Posted on February 21, 2018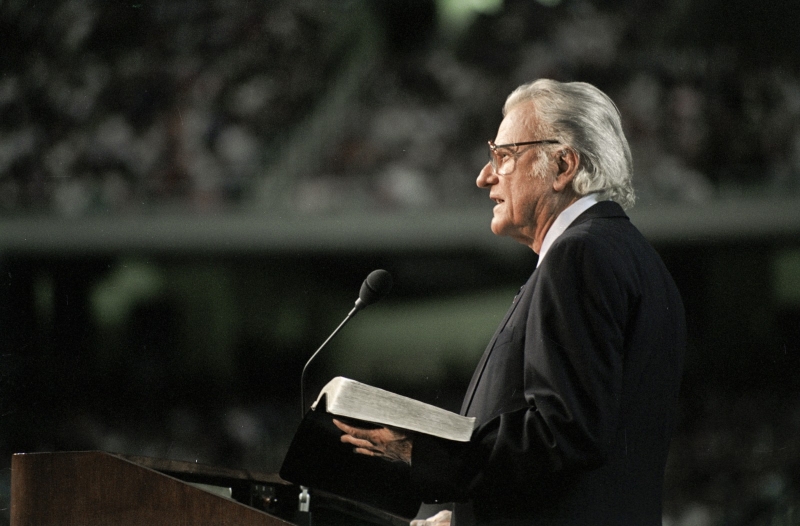 "Someday you will read or hear that Billy Graham is dead. Don't you believe a word of it. I shall be more alive than I am now. I will just have changed my address. I will have gone into the presence of God." -Billy Graham (1918-2018).
Well associated with altar calls during Graham's evangelistic outreach meetings, Just As I Am was written in 1835 by a British woman, Charlotte Elliott (1789-1871), who had convinced herself that her physical disabilities left her nothing to offer God at midlife. Graham's personal connection to the hymn began in 1934 as one of the songs played during the altar call at his own public profession of saving faith. This song became an altar call song in the Billy Graham crusades, as he felt it was an effective invitational hymn, inviting people to make a commitment to Christ.
During the month of February, PraiseCharts will donate all proceeds from the hymn Just As I Am to the Billy Graham Evangelistic Association.
Categories: Trending This Week, News