Devote Yourselves To The Public Reading Of Scripture
Posted on March 12, 2017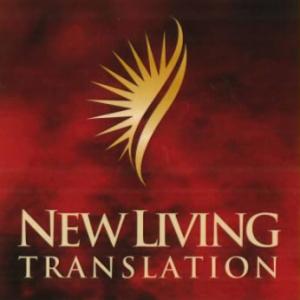 For nearly 20 years, PraiseCharts has dedicated our self to resourcing the church with music for congregational worship. After all, the Bible tells us to "be filled with the Spirit, speaking to one another with psalms, hymns, and songs from the Spirit. Sing and make music from your heart to the Lord" (Eph 5:18b-19a, NLT). Singing in church is so important, and has a deep impact on our theology. We sing what we believe, and we believe what we sing. But the Bible also says, "devote yourself to the public reading of Scripture" (1 Tim 4:13, NIV). Apparently, there is more than just singing that a congregation can experience together. Imagine the impact when both song and scripture come together as we worship.
Liturgical churches have done this for years, but what about those in the modern, evangelical traditions? It happens on occasion, though perhaps it is time to increase the public reading scripture - with as much passion, creativity and focus as we would for a song! At PraiseCharts we are in the process of rolling out an entirely new section in our catalog, dedicated to worship readings. We are going through the entire Bible, identifying passages that seems appropriate for public reading during worship. Along with the scriptures, we will add other readings, poems, prayers, and creeds that can seamlessly blend into your worship service.
You can download the scriptures for free, and print them out — just like a song! Eventually, you'll have access to all of the scripture readings in all of the major translations, thematically integrated into our catalog of worship songs. Other readings will be available for a small fee. Fancier programming is around the corner, but in the meantime you can browse through our entire catalog of readings here. They are not quite thematically integrated with our song catalog yet (that is coming). So for now, here's a list of of our top worship songs, and scripture passages that we have specifically chosen to flow out of those songs. We chose scripture passages which carry a key theme from the songs. Imagine singing the song, transitioning to a piano and pad, and then just reading the entire passage. The impact will be significant — for the mind, heart and soul of all those worshiping.
Scripture Readings for our Top Worship Songs
Click on the song title to find sheet music and audio tracks for your worship team. Click on the scripture passage to find the scripture, ready to print (for free)!
Isaiah 58:6-11 - This Is The Kind Of Fasting
Romans 6:3-14 - Baptized Into Christ Jesus
John 11:1-44 - A Man Named Lazarus
Isaiah 53 - Like A Tender Green Shoot
1 Peter 2:19-25 - You Are Coming To Christ
Luke 23:33-47 - The Place Called Calvary
Psalm 18 - The LORD Is My Rock
Psalm 103:13-22
Psalm 121 - My Help Comes From The LORD
Colossians 2:6-15 - Live Your Lives In Him
Psalm 121 - My Help Comes From The LORD
Psalm 100 - Enter His Gates
Psalm 73:21-28 
Matthew 14:22-36 - Jesus Walks On The Water
Psalm 20 - May The Words Of My Mouth
Psalms 146
Exodus 15:1-18
Matthew 16:21-28 - Jesus Predicts His Death
Philippians 3:7-14 - I Consider Everything A Loss
Category: News