Posted on May 31, 2018

For Christian song writers, music publishers and worship leaders, CCLI (Christian Copyright Licensing International) provides a strong indicator to the kinds of worship songs that churches are singing around the world. Every year, new songs rise into our repertoires, creating an interesting shuffle in the list of top worship songs. If we are looking specifically at the Top 100 Worship Songs, as reported by the latest CCLI bi-annual reporting, there are only 100 spots. That means, if a song comes into the list, a song has to move out of the list. Some songs have incredible staying power, while others lose their momentum. Some songs are for a season, while others have a deep strength to continue ministering to churches with their message and melodies. We have put together a comparison of the recent CCLI Top 100 Songs, assessing the movement of songs in this list to the previous reporting period.

Posted on December 19, 2018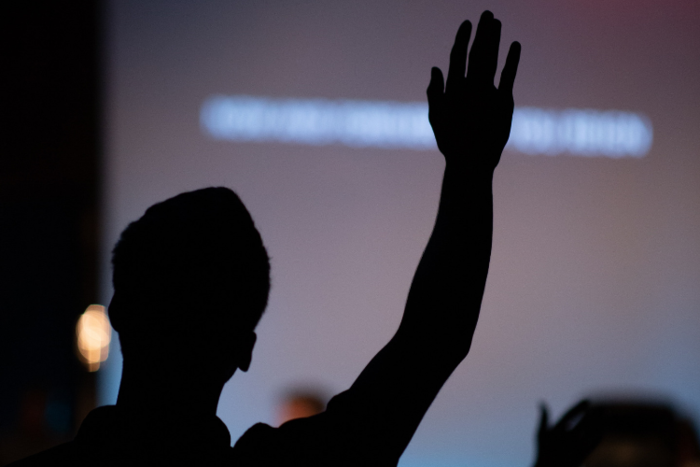 Are you looking for fresh songs to help launch the New Year right? We have complied a list of the top 100 songs from 2018. Check out songs from all of your favourite artists!
Posted on February 4, 2019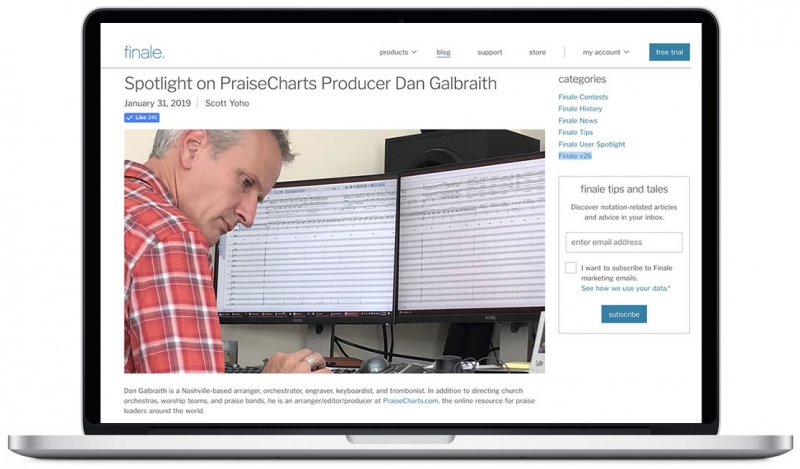 We create a lot of different kinds of charts, but the crowning jewel of PraiseCharts is our modern worship orchestrations, uniquely designed for weekly congregational worship. Over the years, Dan Galbraith has penned more than 1500 full orchestrations for PraiseCharts. Along the way, he has attracted quite a following of music ministers who have come to trust his keen understanding of worship, music, and all the musicians that make up today's modern orchestra. Behind all the PDF's, Dan has literally become a master of one of the premier software platforms for arranging and transcribing: Finale.  Recently, FinaleMusic interviewed Dan Galbraith, and have now posted a full story in their blog, highlighting Dan's journey as an arranger. Take a moment to peal back the curtain and get a behind-the-scenes look at the man who leads our network of arrangers at PraiseCharts. Read the full story at www.finalemusic.com/blog.