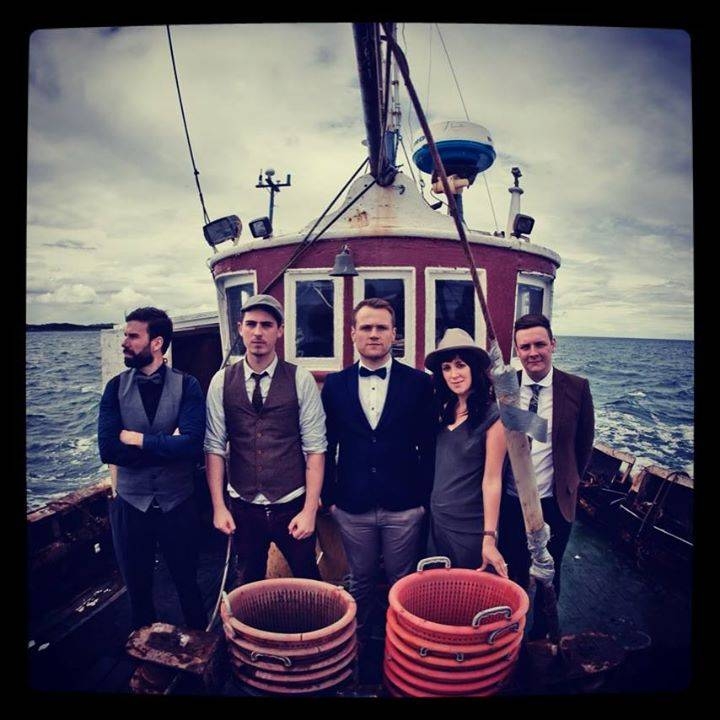 About
Rend Collective have never lacked imagination. From the bewildering array of children's toys and whimsical, handmade oddities they call instruments, to the hare-brained and wonderfully impractical scheme of recording a live album on the beach around a campfire, to the safety-defying audacity of shooting a music video on a fully-operational fishing boat in the turbulent Irish Sea, this fascinating worship community have always pursued the colorful and unexpected.
Fittingly, the genre-blurring artists have an unusual backstory. Hailing from the small coastal town of Bangor in Northern Ireland, the Collective developed organically, outside of the influence of the music industry and CCM culture, as a self-described "group of confused twenty-somethings trying to figure out faith, life, God and community."
They gathered at Rend, a ministry for spiritually hungry young adults, desperately seeking an authentic, raw and real expression of church, which was informally pastored by bandleader, Gareth Gilkeson. This honest and genuine movement of prayer and missions was accompanied by the birth of a new breed of worship songs that became the foundation for their first and critically acclaimed 2010 album, "Organic Family Hymnal."
Since these formative years, the folk-influenced troubadours have, to their surprise, been thrust onto the world stage as leading voices in the evolution of modern worship. Refreshingly, the international spotlight has little altered the heart of the Irish worshippers.