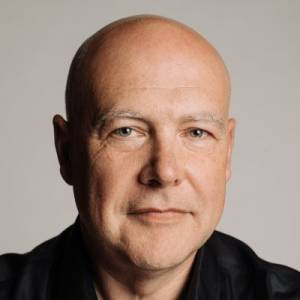 About
Brian Doerksen is a songwriter, recording artist, author, conference speaker and pastor.

Brian was born and raised on the west coast of Canada in Abbotsford B.C. and now raises his family of 6 children in the home that he was raised in.

In the late 90's he lived in the UK for 2 years, where he trained worship leaders and songwriters in the UK and Ireland and produced Hungry (Best Worship Project 2001 Praise Awards – Worship Leader Magazine) and Come Now Is The Time. After returning to live in Canada, he continued to produce for Vineyard Music and then did his first recording with Integrity in Dublin, Ireland called You Shine. His songs are known around the world in churches of all kinds and include Come, Now Is The Time To Worship, Hope Of The Nations, Faithful One, Refiner's Fire, Hallelujah (Your Love Is Amazing), Holy God & The River.

In 2003, Brian was presented with the International Award by the Gospel Music Association in America. In Oct 2007, Brian received six Covenant Awards (Canada's Gospel Music Association Awards); including Artist Of The Year and Album Of The Year for Holy God & Song Of The Year also for Holy God.

In April 2008, Brian received a JUNO award (Canadian equivalent of the Grammy awards) for Holy God (Contemporary Christian/Gospel Album of the year).

His latest album It's Time released in Oct 2008 worldwide through Integrity.

His first book, "MAKE LOVE, MAKE WAR" was published by David C Cook and released August 2009.

He has also just completed co-writing a musical (a 7 year process!) with Christopher Greco (a playwright based in Boston) based on Luke 15 called Prodigal God 'a tale of 2 sons and one wastefully extravagant father'. It's the story of the prodigal son and his father seen through the eyes of the elder brother. The musical features more than 20 new songs written or co-written by Brian. The recording of the music will be released 2010.

He and his family (wife of 25 years Joyce, and 6 children) live in Abbotsford, British Columbia, Canada.