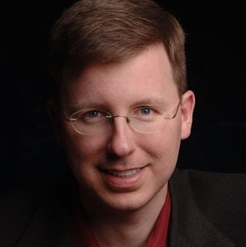 About
David Shipps is an active arranger, orchestrator and producer based out of Nashville, TN, working with a variety of clients ranging from print music and internet-based publishers to recorded works and album projects, from live event productions to film and video game recordings.
David began studying music at an early age, first learning the piano, and then moving on to the trumpet. Along the way, he developed an interest in composition and soon began studying the scores of great classical works. Out of these studies came a love for composing, premiering his first work for full orchestra entitled "Sounds of Life" at the age of 18. As a Magna cum Laude graduate of the University of North Texas, David received an intense classical training in composition, studying for two years with one of America's most prominent female composers, Dr. Cindy McTee.
Out of this training comes a deep-rooted passion for creating music at its highest level, both aurally and visually. Whether writing an arrangement, orchestrating, or composing an original piece, David displays this desire for musical excellence through the quality of his work, both as a composer and as an engraver.
Well established in the sacred print industry, David has over 300 arrangements and orchestrations to his name, and has been a key figure in several large projects, including the LifeWay Worship Hymnal, WORD Music's "More Songs for Praise and Worship" product line and most recently, the Worship Together Modern Hymnal. As an orchestrator, he has worked with Westpark Creative Group writing brass arrangements on over 20 productions for Celebrity Cruises, Royal Caribbean Cruises, Regents Cruises, and Disney. His contributions on live events have included the Nashville Symphony's "HymnSing," North Dakota's "Medora Musical," the Air Force Band of the Reserve, as well as concerts by multiple orchestras across the United States. Recent opportunities in the film and videogame market have included orchestrating for the EA/BioWare game "Dragon Age: Inquisition" and working as a session conductor for an upcoming film as well as a science documentary (with acclaimed composer Austin Wintory).
When he is not writing music, David enjoys spending time with his family, serving in various ministries at his church, studying Bible chronology, and attempting to stay in shape on his trumpet. His professional associations include ASCAP, the Texas Music Educator's Association (TMEA) and Phi Mu Alpha Sinfonia.
David makes his home in Spring Hill, Tennessee, with his beautiful wife, Elizabeth, their two sons, Drew and Dawson, and his overly-energetic dog Humphrey.