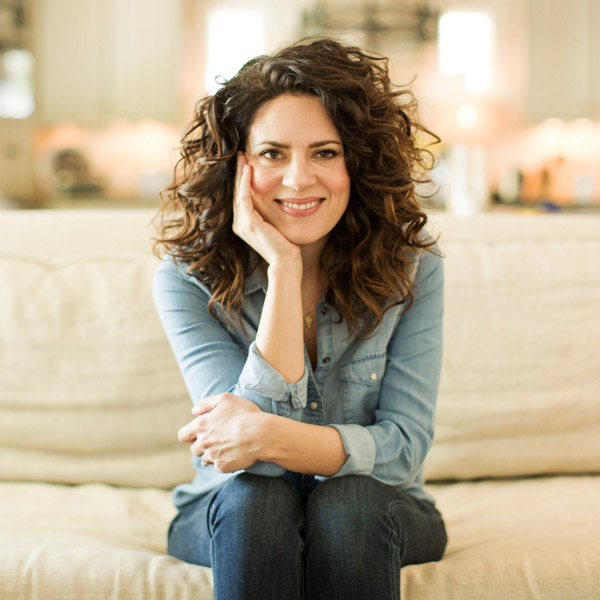 About
Christy Nockels has long had a huge appreciation for music and it's role it plays in the kingdom of God. As a worship leader for many years, she has been an integral part of Passion Conferences from its inception in 1997. She's seen first hand music sweep people into the presence of God in a powerful way. On her new sixstepsrecords release, Into the Glorious, Christy's prayer is to further explore biblical truths that elevate our worship and bind us in our hearts even closer to our creator.
"He really took me deeper during this writing and recording process, and I'm just so grateful how He does that," Christy says of God's faithfulness. "He doesn't leave us to our own devices. He loves us enough to take us deeper. I feel like that's what happened during this record and the end result is something more special to my heart than I can ever remember a record being to me."
That is saying a great deal considering the young vocalist's history in music. A pastor's kid, who was born in Fort Worth and raised in Oklahoma, she grew up singing in church. She met her husband, Nathan, in 1993 at the Christian Artists Seminar in Estes Park, Co. They recorded an independent record with fellow worship leader Charlie Hall under the name Sons & Daughters that led to an invitation from Louie Giglio to participate in the first Passion conference in Austin.
Christy's voice gained a national platform when she and Nathan formed the duo Watermark, recording four acclaimed albums before that musical season ended, paving the way for Christy's solo career. In 2008, the couple moved to Atlanta to become part of Passion City Church where she serves on the worship team with sixstepsrecords labelmates Chris Tomlin and Kristian Stanfill. The following year, Nockels released her acclaimed solo debut, Life Light Up and spent much of the next two years touring with Tomlin and Passion. The collection showcased Christy's warm, passionate voice and vulnerable, intuitive songwriting.
Those gifts continue to anchor Into the Glorious. Produced by husband, Nathan, the album's pristine, understated production places the focus on Christy's incredible voice at the focus. Well-respected in the industry as a "singer's singer," she has a gift for imbuing each lyric with an authenticity and emotional integrity that resonates with the listener. In fact, Nockels feels she's connected more profoundly to the songs on Into the Glorious.
As she wrote she bathed the songs in prayer, and found herself being touched in a unique way. "Hearing everything come to fruition it's been so powerful to me and I just keep praying," she says. "As soon as each song ends, I'd say, 'Jesus, please do this in people's hearts. Do this in people's lives, continue to do that in my life.' These songs have continued to minister to my own life. It's truth that I want to keep believing myself. For artists, it's so easy for us to pray and sing it over other people, but I think it's huge when you stand on stage and you can say, 'I believe this for myself too.' That's really what happened for me and it's been really incredible. Not that I've not believed things that I've sung in the past, it's just that I'm all the more sensitive and that's all heightened in my heart, just believing it for myself, believing the truth for myself and then just believing that God is going to do these things in people's lives."