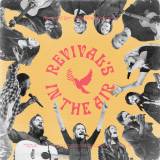 Sing His Praise Again (Oh My Soul) (Live) Sheet Music PDF (Bethel Music / Jenn Johnson)
Sing His Praise Again (Oh My Soul) (Live) Sheet Music PDF (Bethel Music / Jenn Johnson)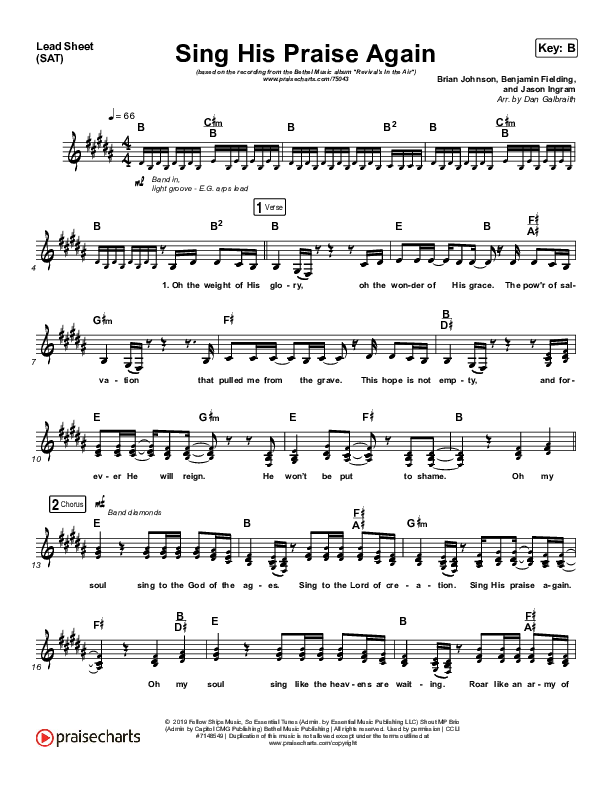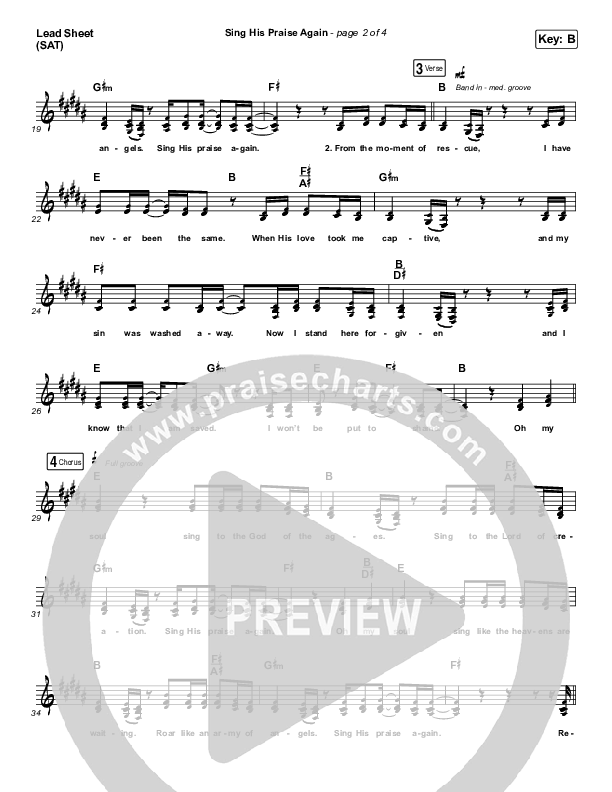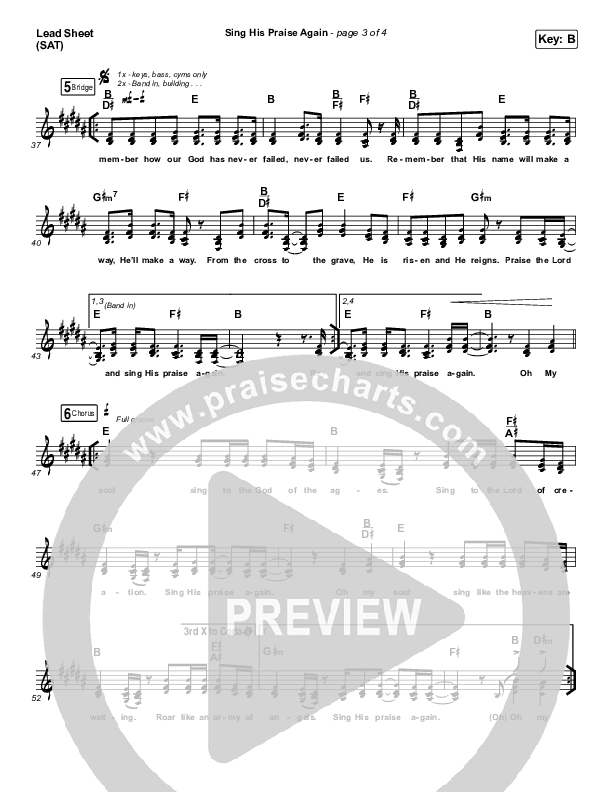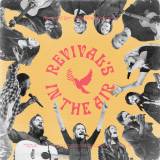 Sing His Praise Again (Oh My Soul) (Live)
Bethel Music / Jenn Johnson
Lead Sheet (SAT) Details
Download the sheet music for Sing His Praise Again (Oh My Soul) (Live) by Bethel Music / Jenn Johnson, from the album Revival's In The Air. This song was arranged by Daniel Galbraith in the key of B, C.
| | |
| --- | --- |
| SongID | 75043 |
| Language | English |
| Album | Revival's In The Air |
| Artists | Bethel Music, Jenn Johnson |
| Authors | Ben Fielding, Jason Ingram, Brian Johnson |
| Arrangers | Daniel Galbraith |
| Publishers | Hillsong Music, Essential Music Publishing, Bethel Music |
| CCLI Song No. | 7148549 |
| Tempo | Med Fast |
| File Type | PDF |
| Pages | |
| Original Key | B |
| Available Keys | B, C |
| Meter | 4/4 |
| Themes | Resurrection, Glory, Forgiveness, Captive, Love of God, Singing, Angels, Creation, Soul, Reign, Hope, Faithfulness, Shame, Praise, Salvation, Grace |
Lyrics
Verse 1 Oh the weight of His glory, oh the wonder of His grace The pow'r of salvation that pulled me from the grave This hope is not empty, and forever He will reign He won't be put to shame Chorus Oh my soul, sing to the God of the ages Sing to the Lord of creation, sing His praise again Oh my soul sing like the heavens are waiting Roar like an army of angels, sing His praise again Verse 2 From the moment of rescue, I have never been the same When His love took me captive, and my sin was washed away Now I stand here forgiven, and I know that I am saved I won't be put to shame Bridge Remember how our God has never failed, never failed us Remember that His name will make a way, He'll make a way From the cross to the grave, He is risen and He reigns Praise the Lord and sing His praise again Tag Sing His praise again, oh Ending Sing His praise again...
© 2019 Fellow Ships Music, So Essential Tunes (Admin. by Essential Music Publishing LLC) Shout MP Brio (Admin by Capitol CMG Publishing) Bethel Music Publishing
CCLI Song No. 7148549