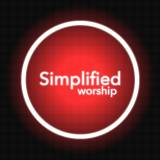 And Can It Be (Simplified) Chords PDF (Traditional Hymn)
And Can It Be (Simplified) Chords PDF (Traditional Hymn)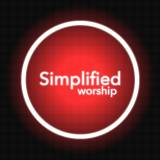 And Can It Be (Simplified)
Traditional Hymn
Chord Chart Details
Download the PDF Chord Charts for And Can It Be (Simplified) by Traditional Hymn, from the album Simplified Worship.
| | |
| --- | --- |
| SongID | 74696 |
| Language | English |
| Album | Simplified Worship |
| Artists | Traditional Hymn |
| Authors | Daniel Galbraith, Charles Wesley, Thomas Campbell |
| Publishers | PraiseCharts Publishing |
| CCLI Song No. | 5172492 |
| Instruments | Guitar, Ukelele, Piano |
| File Type | PDF |
| Available Keys | A, Ab, B, Bb, C, C#, D, Db, E, Eb, F, F#, G, G#, Gb, Numbers, Numerals |
| Meter | |
| Themes | Amazing, Atonement, Chains, Blood, Captive, Emptiness, Compassion, Infinite, Throne, Crucifixion, Death, Declaration, Suffering, Father, Follow, Freedom, Spirit, Heart, Sin, Savior, Light, Rest, Mercy, Nature, Pain, Easter, Communion, Cross, Awesome, Grace, Love, Lent, Hymn, |
Lyrics
Verse 1 And can it be that I should gain An int'rest in the Savior's blood Died He for me, who caused His pain For me who Him to death pursued Amazing love, how can it be That Thou, my God, shouldst die for me Verse 2 He left His Father's throne above So free, so infinite His grace Emptied Himself of all but love And bled for Adam's helpless race 'Tis mercy all, immense and free For O my God, it found out me Verse 3 Long my imprisoned spirit lay Fast bound in sin and nature's night Thine eye diffused a quick'ning ray I woke, the dungeon flamed with light My chains fell off, my heart was free I rose, went forth, and followed Thee...
© 2008 PraiseCharts Publishing, Inc.
CCLI Song No. 5172492
Other Arrangements of This Song