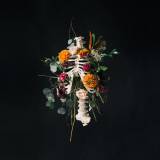 Graves Into Gardens (Live) Electric Guitar Patches (Elevation Worship / Brandon Lake)
Graves Into Gardens (Live) Electric Guitar Patches (Elevation Worship / Brandon Lake)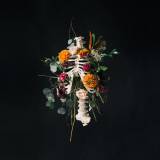 Graves Into Gardens (Live)
Elevation Worship / Brandon Lake
Electric Guitar Patch Pack Details
Buy the entire Electric Guitar Patch Pack for less than 70% of the combined individual price and you will not only have the current array of modeler patches for this song, but we will automatically add new modeler patches to your pack as we create them. The Pack ensures all your guitar players have the patch for their preferred modeler.
Why spend hours tweaking your tones. Why risk wondering if your guitar player will have his tone settings dialed in?
Our collection of Song Specific Guitar Patches will guarantee that your guitar will sound professional and true to the song, right out of the gate. The sounds are all lined up to match every major section of the song on a range of popular pedalboards.
We can' fix your guitar, and we can't tune your strings, but we can guarantee that if you have all that in order, your tone will sound amazing with our Song Specific Guitar Patches, created using top of the line IR's and profiles from Selah Sounds. Download them today for all the major worship songs, customized for Line 6 Helix, Line 6 Stomp, Line 6 POD Go, Fractal AXE-FX III, Fractal FM3, Kemper, and even the Neural Quad Cortex (coming soon).
Song Details
Lyrics
Verse 1 I searched the world, but it couldn't fill me Man's empty praise, and treasures that fade are never enough Verse 2 Then You came along and put me back together And every desire is now satisfied, here in Your love Chorus Oh there's nothing better than You, there's nothing better than You Lord there's nothing, nothing is better than You Verse 3 I'm not afraid to show You my weakness My failures and flaws, Lord You've seen them all, and You still call me friend Verse 4 'Cause the God of the mountain is the God of the valley There's not a place Your mercy and grace won't find me again Bridge 1 You turn mourning to dancing, You give beauty for ashes You turn shame into glory, You're the only one who can Bridge 2 You turn graves into gardens, You turn bones into armies You turn seas into highways, You're the only one who can You're the only one who can...
© 2019 Bethel Music Publishing, Maverick City Publishing Worldwide (Admin by Heritage Worship Publishing) Brandon Lake Music (Admin by Bethel Music Publishing) Music By Elevation Worship Publishing, Be Essential Songs (Essential Music Publishing)
CCLI Song No. 7138219