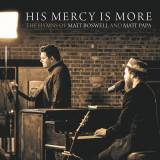 Lord From Sorrows Deep I Call (Psalm 42) Sheet Music PDF (Matt Boswell / Matt Papa)
Lord From Sorrows Deep I Call (Psalm 42) Sheet Music PDF (Matt Boswell / Matt Papa)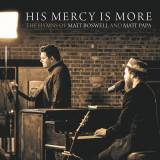 Lord From Sorrows Deep I Call (Psalm 42)
Matt Boswell / Matt Papa
Lead Sheet (SAT) Details
Download the sheet music for Lord From Sorrows Deep I Call (Psalm 42) by Matt Boswell / Matt Papa, from the album His Mercy Is More - The Hymns Of Matt Boswell And Matt Papa. This song was arranged by Grant Wall in the key of E, F, G.
| | |
| --- | --- |
| SongID | 73759 |
| Language | English |
| Album | His Mercy Is More - The Hymns Of Matt Boswell And Matt Papa |
| Artists | Matt Boswell, Matt Papa |
| Authors | Matt Papa, Matt Boswell |
| Arrangers | Grant Wall |
| Publishers | Getty Music |
| CCLI Song No. | 7127376 |
| Tempo | Med Slow |
| File Type | PDF |
| Pages | |
| Original Key | G |
| Available Keys | E, F, G |
| Meter | 5/4 |
| Themes | Lord, Vision, Treasure, Salvation, Fire, Shelter, Faith, Soul, Rescue, Heart, God, Prayer, Desperation, Sorrow, Praise, Hope |
Lyrics
Verse 1 Lord, from sorrows deep I call, when my hope is shaken Torn and ruined from the fall, hear my desperation For so long I've pled and prayed, God come to my rescue Even so the thorn remains, still my heart will praise You Verse 2 Storms within my troubled soul, questions without answers On my faith these billows roll, God, be now my shelter Why are you cast down, my soul, hope in Him who saves you When the fires have all grown cold, cause this heart to praise You Chorus Oh my soul, put your hope in God, my Help, my Rock, I will praise Him Sing, oh sing, through the raging storm, You're still my God, my salvation Verse 3 Should my life be torn from me, every worldly pleasure When all I possess is grief, God be then my treasure Be my vision in the night, be my hope and refuge Til my faith is turned to sight, Lord, my heart will praise You...
© 2018 Getty Music Hymns and Songs, Getty Music Publishing, Love Your Enemies Publishing, Messenger Hymns (Admin. by Music Services, Inc.)
CCLI Song No. 7127376