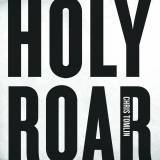 Praise Is The Highway Sheet Music PDF (Chris Tomlin)
Praise Is The Highway Sheet Music PDF (Chris Tomlin)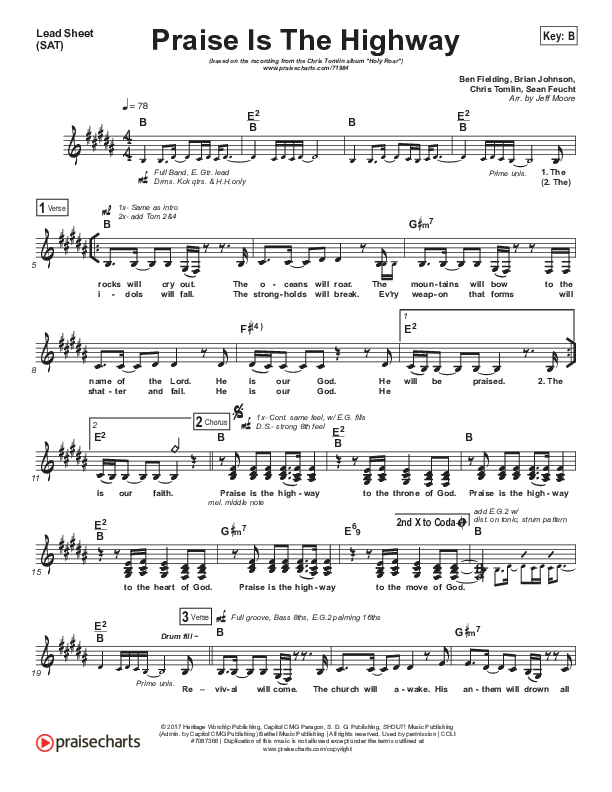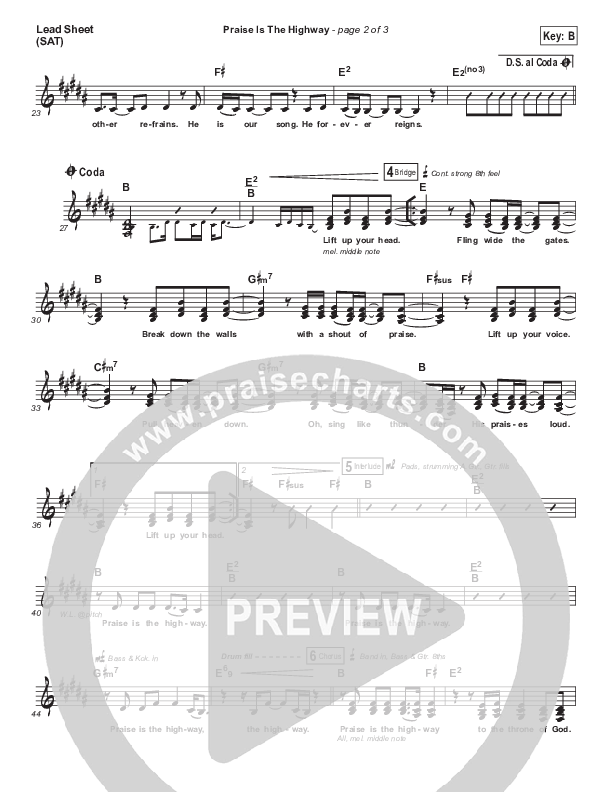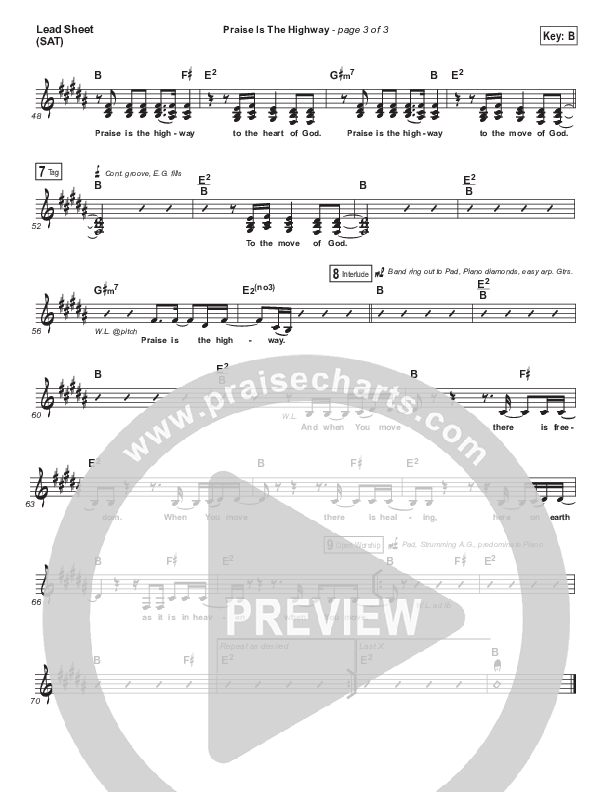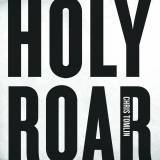 Praise Is The Highway
Chris Tomlin
Lead Sheet (SAT) Details
Download the sheet music for Praise Is The Highway by Chris Tomlin, from the album Holy Roar. This song was arranged by Jeff Moore in the key of B, G.
| | |
| --- | --- |
| SongID | 71984 |
| Language | English |
| Album | Holy Roar |
| Artists | Chris Tomlin |
| Authors | Chris Tomlin, Ben Fielding, Brian Johnson, Sean Feucht |
| Arrangers | Jeff Moore |
| Publishers | Hillsong Music, Capitol CMG, Bethel Music |
| CCLI Song No. | 7087366 |
| Instruments | Piano, Guitar |
| File Type | PDF |
| Pages | |
| Original Key | B |
| Available Keys | B, G |
| Meter | 4/4 |
| Themes | Heaven, Shout, Church, Throne, Weapon, Faith, God, Lord, Worship, Revival, Praise, Creation, Adoration |
Lyrics
Verse 1 The rocks will cry out, the oceans will roar The mountains will bow, to the name of the Lord He is our God, He will be praised Verse 2 The idols will fall, the strongholds will break Every weapon that forms, will shatter and fail He is our God, He is our faith Chorus Praise is the highway, to the throne of God Praise is the highway, to the heart of God Praise is the highway, to the move of God Verse 3 Revival will come, the Church will awake His anthem will drown, all other refrains He is our song, He forever reigns Bridge 1 Lift up your head, fling wide the gates Break down the walls, with a shout of praise Lift up your voice, pull Heaven down Oh, sing like thunder, His praises loud Interlude Praise is the highway praise is the highway Praise is the highway, the highway Tag To the move of God Praise is the highway Bridge 2 And when You move there is freedom When You move there is healing Here on earth, as it is in heaven, when You move...
© 2017 SHOUT! Music Publishing, S.D.G. Publishing, Capitol CMG Paragon (Admin by Capitol CMG Publishing) Bethel Music Publishing, Heritage Worship Publishing
CCLI Song No. 7087366