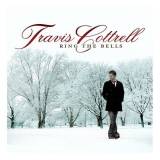 Jesus Saves Sheet Music PDF (Travis Cottrell)
Jesus Saves Sheet Music PDF (Travis Cottrell)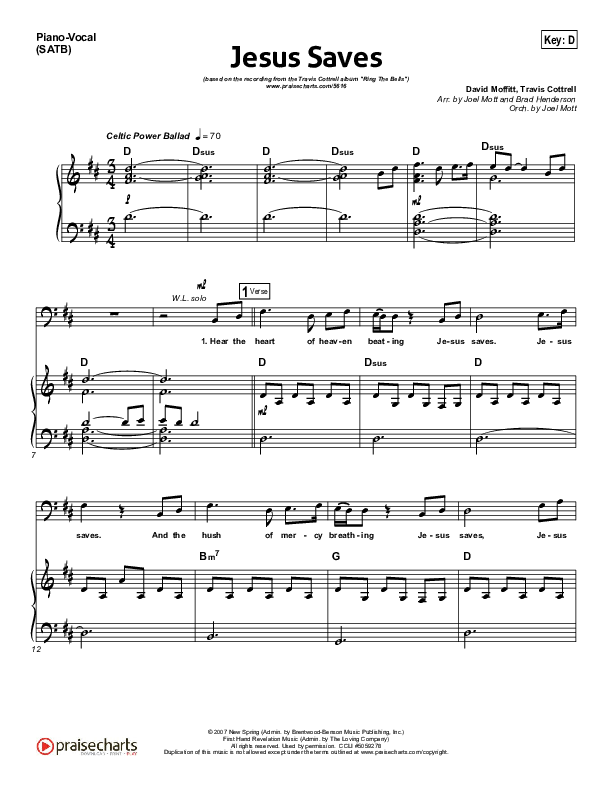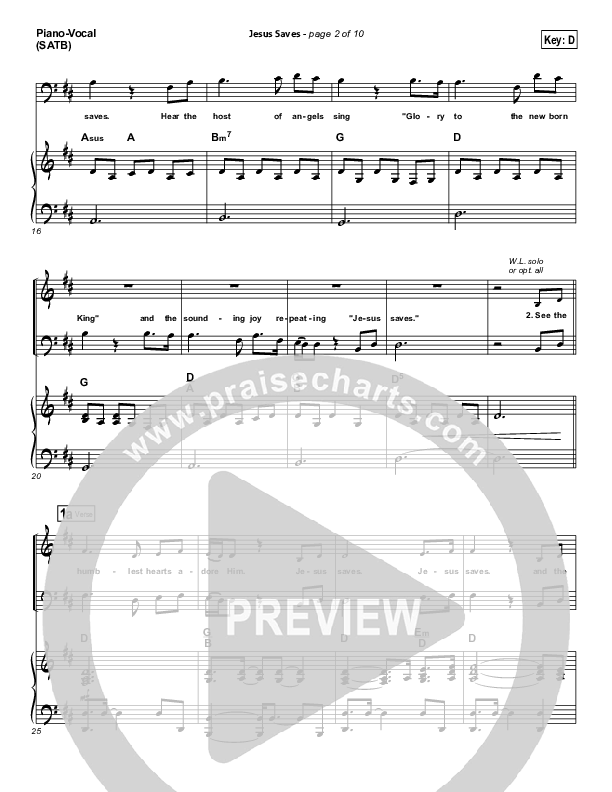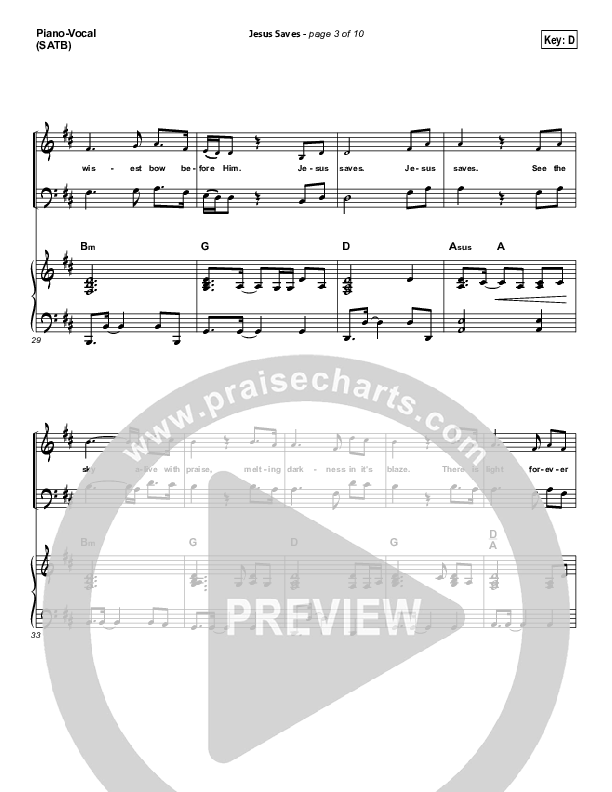 Piano/Vocal Pack Details
Download the sheet music for Jesus Saves by Travis Cottrell, from the album Ring The Bells. This song was arranged by Joel Mott / Brad Henderson in the key of D, Eb.
| | |
| --- | --- |
| SongID | 5616 |
| Language | English |
| Album | Ring The Bells |
| Artists | Travis Cottrell |
| Authors | David Moffitt, Travis Cottrell |
| Arrangers | Joel Mott, Brad Henderson |
| Publishers | Brentwood-Benson Music, The Loving Company |
| CCLI Song No. | 5059278 |
| Tempo | Med Slow |
| Style | Celtic |
| File Type | PDF |
| Pages | |
| Original Key | D |
| Available Keys | D, Eb |
| Meter | 3/4 |
| Themes | Advent, Declaration, Easter, Freedom, Glory, Grace, Heart, Heaven, Hope, Humility, Jesus, Joy, Kingship, Light, Mercy, Redemption, Saints, Salvation, Sorrow, Strength, Unity, Emptiness, Sadness, Shout, Debt, Chains, Christmas Eve, Christmas Day |
Lyrics
Verse 1 Hear the heart of heaven beating, Jesus saves, Jesus saves And the hush of mercy breathing, Jesus saves, Jesus saves Hear the host of angels sing, glory to the newborn King And the sounding joy repeating, Jesus saves Verse 2 See the humblest hearts adore Him, Jesus saves, Jesus saves And the wisest bow before Him, Jesus saves, Jesus saves See the sky alive with praise, melting darkness in its blaze There is light forevermore in Jesus saves Verse 3 He will live, our sorrow sharing, Jesus saves, Jesus saves He will die our burden bearing, Jesus saves, Jesus saves It is done, will shout the cross, Christ has paid redemption's cost While the empty tomb's declaring, Jesus saves Bridge Freedom calling chains are falling, hope is dawning bright and true Day is breaking night is quaking, God is making all things new Jesus saves Verse 4 Oh to grace how great a debtor, Jesus saves Jesus saves Are the saints who shout together, I know that Jesus saves Rising up so vast and strong, lifting up salvation's song The redeemed us sing forever, the redeemed will sing forever The redeemed will sing forever Tag Jesus saves Jesus saves...
© 2007 New Spring (Admin. by Brentwood-Benson Music Publishing, Inc.) First Hand Revelation Music (Admin. by The Loving Company)
CCLI Song No. 5059278
Other Arrangements of This Song
Other Translations of This Song