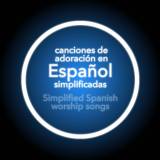 Digno Y Santo (Revelation Song) (Simplified) Chords PDF
Digno Y Santo (Revelation Song) (Simplified) Chords PDF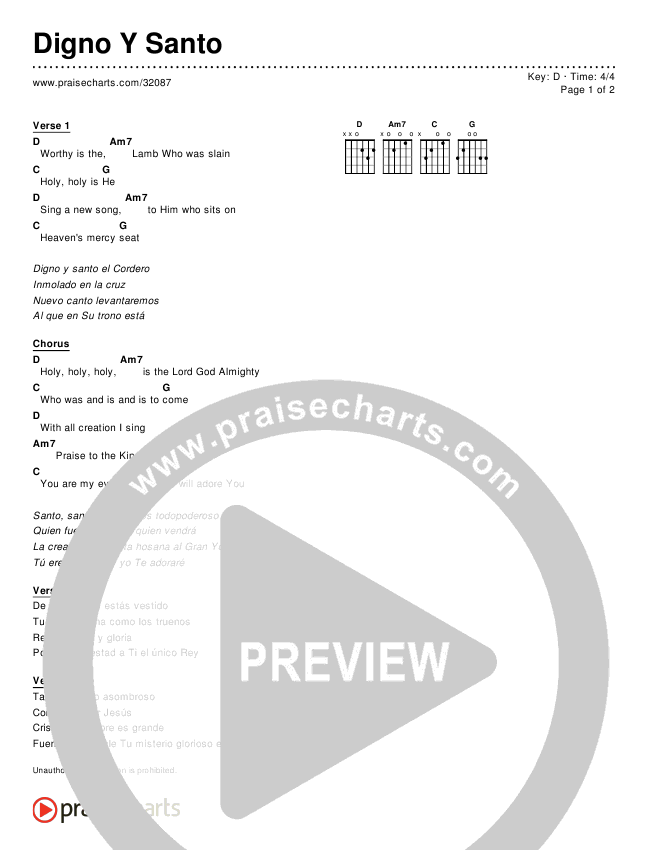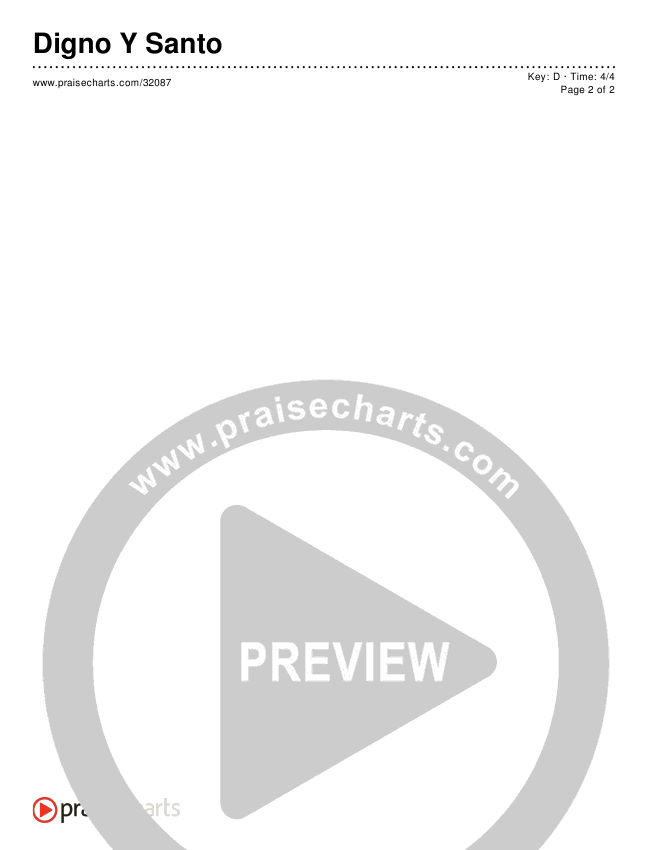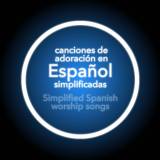 Digno Y Santo (Revelation Song) (Simplified)
Chord Chart Details
Download the PDF Chord Charts for Digno Y Santo (Revelation Song) (Simplified), from the album Canciones de Adoración Simplificadas en Español (Simplified .
| | |
| --- | --- |
| SongID | 32087 |
| Language | Spanish |
| Album | Canciones de Adoración Simplificadas en Español (Simplified |
| Authors | Jennie Riddle |
| Publishers | Integrity Music |
| CCLI Song No. | 4447960 |
| Instruments | Guitar, Ukelele, Piano |
| File Type | PDF |
| Pages | |
| Original Key | D |
| Available Keys | A, Ab, B, Bb, C, C#, D, Db, E, Eb, F, F#, G, G#, Gb, Numbers, Numerals |
| Meter | |
| Themes | Adoration, Almighty, Awesome, Benediction, Blessing, Breath, Compassion, Creation, Glory, Heaven, Holiness, Honor, Jesus, Kingship, Lamb, Living Water, Mercy, New Song, Power, Strength, Water, Wonder, Worthiness, Rain, Mystery, Thunder, Praise, Worship, Easter |
Lyrics
Verse 1 Worthy is the, Lamb Who was slain Holy, holy is He Sing a new song, to Him who sits on Heaven's mercy seat #Digno y santo el Cordero #Inmolado en la cruz #Nuevo canto levantaremos #Al que en Su trono está Chorus Holy, holy, holy, is the Lord God Almighty Who was and is and is to come With all creation I sing praise to the King of kings You are my everything and I will adore You #Santo, santo, santo, dios todopoderoso #Quien fue quien es Y quien vendrá #La creación Te canta hosana al Gran Yo Soy #Tú eres mi todo y yo Te adoraré Verse 2 De un arco iris estás vestido Tu voz resuena como los truenos Recibe honor y gloria Poder y majestad a Ti el único Rey Verse 3 Tan grandioso asombroso Con solo decir Jesús Cristo Tu nombre es grande Fuente inagotable Tu misterio glorioso es...
© 2004 Jennie Lee Riddle, Gateway Create Publishing, Integrity's Praise Music (Admin by Capitol CMGPublishing.com)
CCLI Song No. 4447960
Other Arrangements of This Song