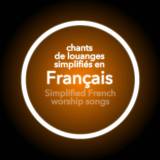 Gloire À Son Nom (Anástasis) (Simplified) Chords PDF
Gloire À Son Nom (Anástasis) (Simplified) Chords PDF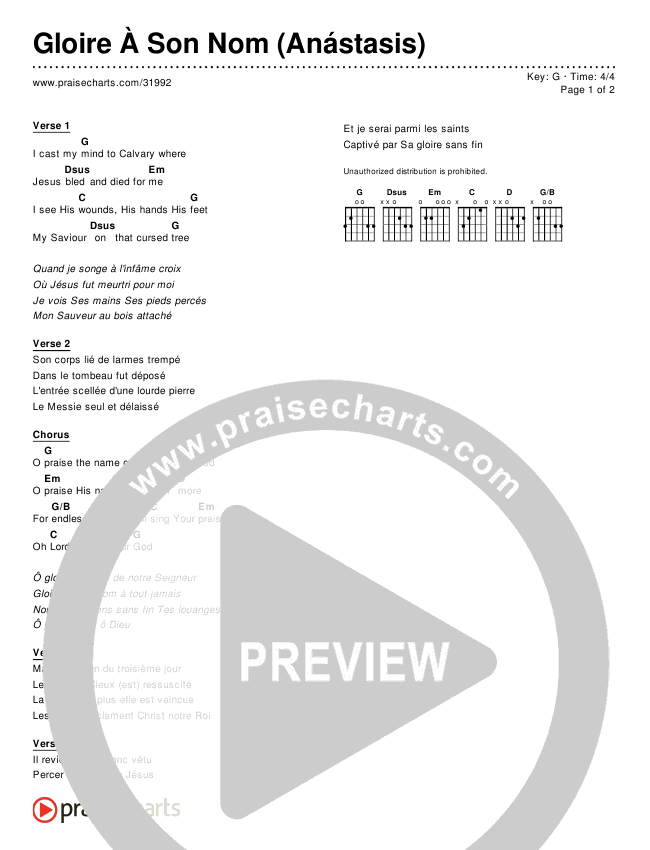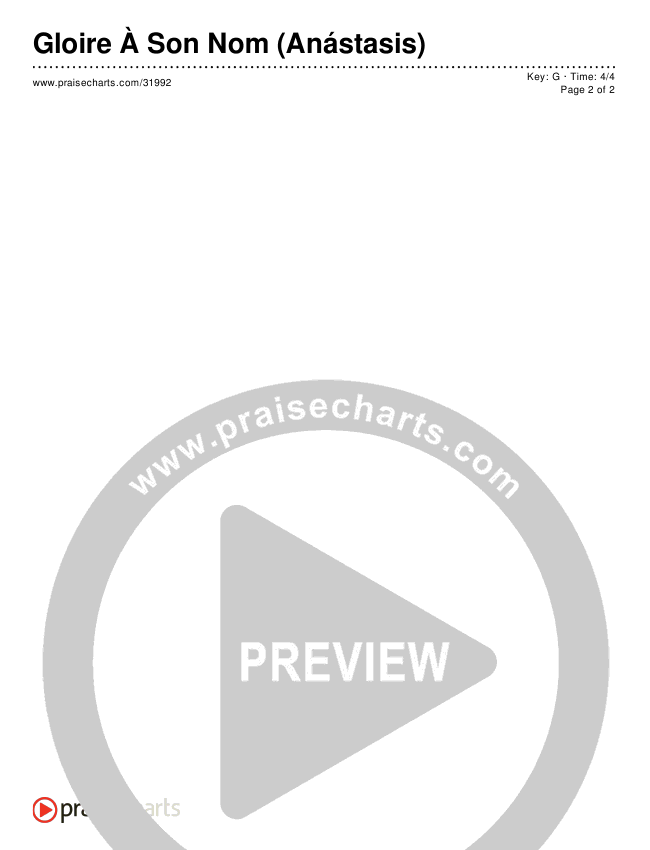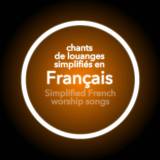 Gloire À Son Nom (Anástasis) (Simplified)
Chord Chart Details
Download the PDF Chord Charts for Gloire À Son Nom (Anástasis) (Simplified), from the album Simplified Worship Songs In French.
| | |
| --- | --- |
| SongID | 31992 |
| Language | French |
| Album | Simplified Worship Songs In French |
| Authors | Marty Sampson, Benjamin Hastings, Dean Ussher |
| Publishers | Hillsong Music |
| CCLI Song No. | 7037787 |
| Instruments | Guitar, Ukelele, Piano |
| File Type | PDF |
| Pages | |
| Original Key | G |
| Available Keys | A, Ab, B, Bb, C, C#, D, Db, E, Eb, F, F#, G, G#, Gb, Numbers, Numerals |
| Meter | |
| Themes | , Lent, Worship, Second Coming, King, Praise, Messiah, Saviour, Calvary, Easter, Crucifixion, Jesus, Cross, Resurrection, Good Friday |
Lyrics
Verse 1 I cast my mind to Calvary where Jesus bled and died for me I see His wounds, His hands His feet, My Saviour on that cursed tree #Quand je songe à l'infâme croix Où Jésus fut meurtri pour moi #Je vois Ses mains Ses pieds percés, mon Sauveur au bois attaché Verse 2 Son corps lié de larmes trempé, dans le tombeau fut déposé L'entrée scellée d'une lourde pierre, le Messie seul et délaissé Chorus O praise the name of the Lord our God O praise His name forever more For endless days we sill sing Your praise Oh Lord, oh Lord our God #Ô gloire au Nom de notre Seigneur #Gloire à Son Nom à tout jamais #Nous chanterons sans fin Tes louanges #Ô gloire à Toi ô Dieu Verse 3 Mais au matin du troisième jour, le Fils des Cieux (est) ressuscité La mort n'est plus elle est vaincue, les anges acclament Christ notre Roi Verse 4 Il reviendra de blanc vêtu, percer la nuit notre Jésus Et je serai parmi les saints, captivé par Sa gloire sans fin...
© 2015 Hillsong Music Publishing (Admin Capitol CMG) Small City Music (Admin by Music Services)
CCLI Song No. 7037787