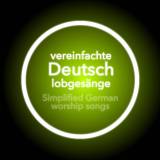 Jesus Messias (Jesus Messiah) (Simplified) Chords PDF
Jesus Messias (Jesus Messiah) (Simplified) Chords PDF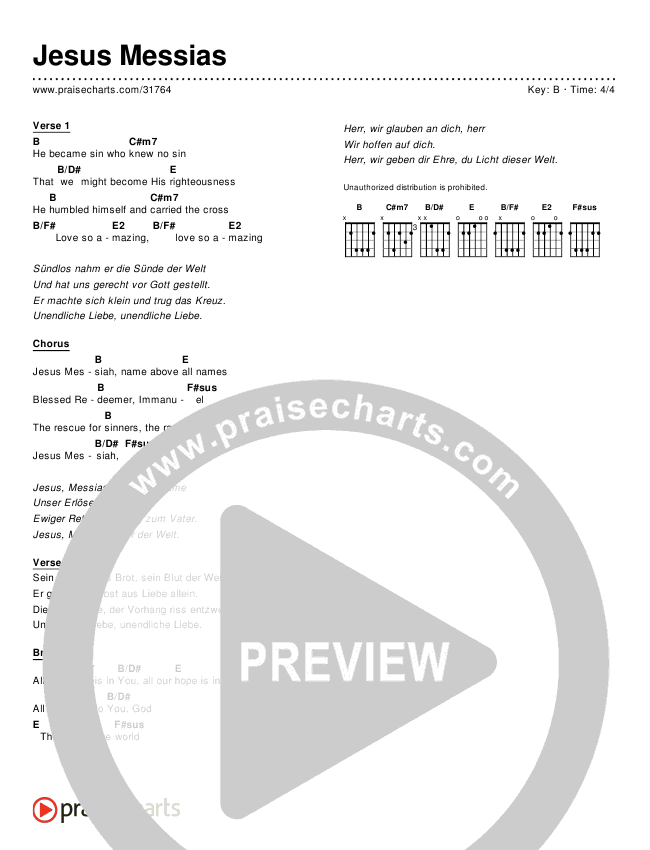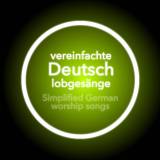 Jesus Messias (Jesus Messiah) (Simplified)
Chord Chart Details
Download the PDF Chord Charts for Jesus Messias (Jesus Messiah) (Simplified), from the album Vereinfachte Deutsch Lobgesänge.
| | |
| --- | --- |
| SongID | 31764 |
| Language | German |
| Album | Vereinfachte Deutsch Lobgesänge |
| Authors | Chris Tomlin, Daniel Carson, Ed Cash, Jesse Reeves |
| Publishers | Capitol Christian Music |
| CCLI Song No. | 5183443 |
| Instruments | Guitar, Ukelele, Piano |
| File Type | PDF |
| Pages | 17 |
| Original Key | B |
| Available Keys | A, Ab, B, Bb, C, C#, D, Db, E, Eb, F, F#, G, G#, Gb, Numbers, Numerals |
| Meter | |
| Themes | Name, Redemption, Good Friday, Almighty, Amazing, Aspiration, Atonement, Awesome, Blessing, Blood, Bread Of Life, Church, Communion, Confidence, Cross, Crucifixion, Earth, Easter, Emmanuel, Glory, Heaven, Hope, Humility, Jesus, Light, Love, Ransom, Redeemer, Rescue, Righteousness, Sacrament, Broken, Sin, Body, Messiah, Sacrifice |
Lyrics
Verse 1 He became sin who knew no sin That we might become His righteousness He humbled himself and carried the cross Love so amazing, love so amazing #Sündlos nahm er die Sünde der Welt, #Und hat uns gerecht vor Gott gestellt. #Er machte sich klein und trug das Kreuz. #Unendliche Liebe, unendliche Liebe. Chorus Jesus Messiah, name above all names Blessed Redeemer, Immanuel The rescue for sinners, the ransom from heaven Jesus Messiah, Lord of all #Jesus, Messias, höchster Name, #Unser Erlöser, Immanuel. #Ewiger Retter, der Weg zum Vater. #Jesus, Messias, Herr der Welt. Verse 2 Sein Leib ist das Brot, sein Blut der Wein, er gab sich selbst aus Liebe allein. Die Erde bebte, der Vorhang riss entzwei: unendliche Liebe, unendliche Liebe. Bridge All our hope is in You, all our hope is in You All the glory to You, God, the light of the world #Herr, wir glauben an dich, herr, wir hoffen auf dich. #Herr, wir geben dir Ehre, du Licht dieser Welt....
© 2008 Vamos Publishing, worshiptogether.com songs, sixsteps Music (Admin. by Capitol Christian Music Publishing) Wondrously Made Songs (Admin. by Music Services, Inc.)
CCLI Song No. 5183443
Other Arrangements of This Song
Other Translations of This Song