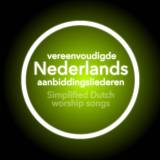 Kom O Bron Van Zegeningen (Come Thou Fount Come Thou King) (Simplified) Chords PDF
Kom O Bron Van Zegeningen (Come Thou Fount Come Thou King) (Simplified) Chords PDF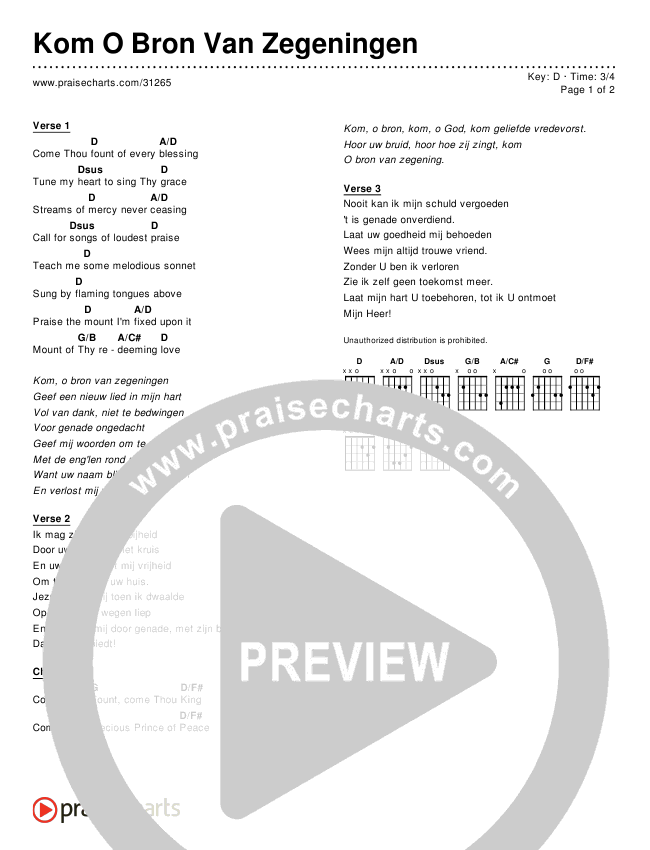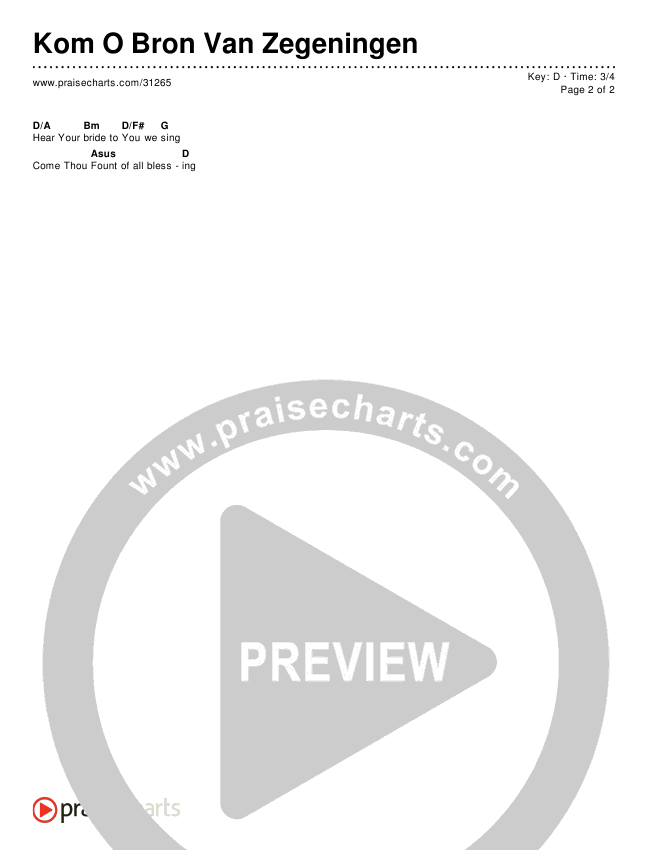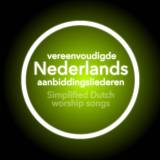 Kom O Bron Van Zegeningen (Come Thou Fount Come Thou King) (Simplified)
Chords & Lyrics (Editable) Details
Download the PDF Chord Charts for Kom O Bron Van Zegeningen (Come Thou Fount Come Thou King) (Simplified), from the album Simplified Worship Songs in Dutch.
| | |
| --- | --- |
| SongID | 31265 |
| Language | Dutch |
| Album | Simplified Worship Songs in Dutch |
| Authors | Robert Robinson, Thomas Miller |
| Publishers | Integrity Music |
| CCLI Song No. | 4775010 |
| Instruments | Guitar, Ukelele, Piano |
| File Type | PDF |
| Pages | |
| Original Key | D |
| Available Keys | A, Ab, B, Bb, C, C#, D, Db, E, Eb, F, F#, G, G#, Gb, Numbers, Numerals |
| Meter | |
| Themes | Benediction, Blessing, Bride, Compassion, Declaration, Goodness, Grace, Heart, Home, Kingship, Love, Mercy, Modern Hymn, New Song, Peace, Praise, Redemption, Rescue, Sin, Teaching, Soul, Tongue, Lost, Debt, Fount, Adoration, Consecration, Invitation, Repentance, Submission |
Lyrics
Verse 1 Come Thou fount of every blessing, tune my heart to sing Thy grace Streams of mercy never ceasing, call for songs of loudest praise Teach me some melodious sonnet, sung by flaming tongues above Praise the mount I'm fixed upon it, mount of Thy redeeming love #Kom, o bron van zegeningen, geef een nieuw lied in mijn hart #vol van dank, niet te bedwingen, voor genade ongedacht #Geef mij woorden om te zingen, met de eng'len rond uw troon #want uw naam blijft mij omringen, en verlost mij van de dood. Verse 2 Ik mag zijn in uw nabijheid, door uw offer aan het kruis en uw liefde geeft mij vrijheid, om te wonen in uw huis. Jezus zocht mij toen ik dwaalde, op mijn eigen wegen liep en Hij kocht mij door genade, met zijn bloed, dat redding biedt! Chorus Come Thou Fount, come Thou King, come Thou precious Prince of Peace Hear Your bride to You we sing, come Thou Fount of all blessing #Kom, o bron, kom, o God, kom geliefde vredevorst. #Hoor uw bruid, hoor hoe zij zingt, kom, o bron van zegening. Verse 3 Nooit kan ik mijn schuld vergoeden, 't is genade onverdiend. Laat uw goedheid mij behoeden, wees mijn altijd trouwe vriend. Zonder U ben ik verloren, zie ik zelf geen toekomst meer. Laat mijn hart U toebehoren, tot ik U ontmoet, mijn Heer!...
© 2005 Gateway Create Publishing (Admin by Music Services)
CCLI Song No. 4775010