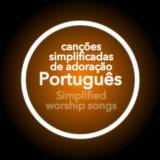 Vivo Estás (Simplified) Chords PDF
Vivo Estás (Simplified) Chords PDF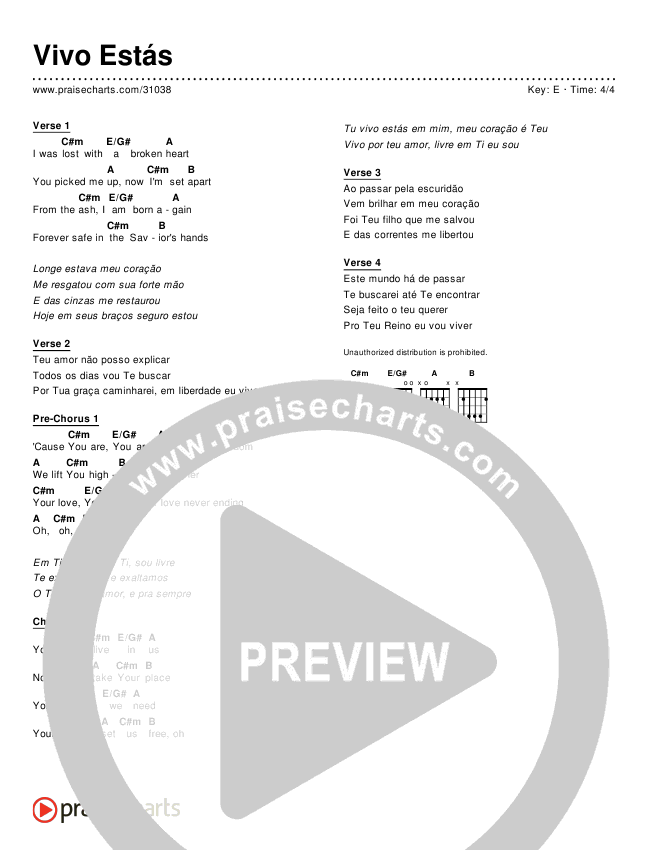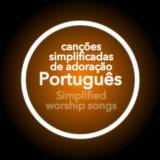 Vivo Estás (Simplified)
Chords & Lyrics (Editable) Details
Download the PDF Chord Charts for Vivo Estás (Simplified), from the album Canções de Adoração Simplificadas em Português.
| | |
| --- | --- |
| SongID | 31038 |
| Language | Portuguese |
| Album | Canções de Adoração Simplificadas em Português |
| Authors | Aodhan King, Alexander Pappas |
| Publishers | Hillsong Music |
| CCLI Song No. | 6605212 |
| Instruments | Guitar, Ukelele, Piano |
| File Type | PDF |
| Pages | |
| Original Key | E |
| Available Keys | A, Ab, B, Bb, C, C#, D, Db, E, Eb, F, F#, G, G#, Gb, Numbers, Numerals |
| Meter | |
| Themes | Youth Worship, Exaltation, Grace, Adoration, Savior, Easter, Salvation, Freedom, Identity, Indwelling |
Lyrics
Verse 1 I was lost with a broken heart, You picked me up, now I'm set apart From the ash, I am born again, forever safe in the Savior's hands #Longe estava meu coração, me resgatou com sua forte mão #E das cinzas me restaurou, hoje em seus braços seguro estou Verse 2 Teu amor não posso explicar, todos os dias vou Te buscar Por Tua graça caminharei, em liberdade eu viverei Pre-Chorus 1 'Cause You are, You are, You are my freedom, we lift You higher, lift You higher Your love, Your love, Your love never ending, oh, oh, oh #Em Ti, em Ti, em Ti, sou livre, te exaltamos, Te exaltamos #O Teu, amor, amor, e pra sempre Chorus You are alive in us, nothing can take Your place You are all we need, Your love has set us free, oh #Tu vivo estás em mim, meu coração é Teu #Vivo por teu amor, livre em Ti eu sou Verse 3 Ao passar pela escuridão, vem brilhar em meu coração Foi Teu filho que me salvou, e das correntes me libertou Verse 4 Este mundo há de passar, te buscarei até Te encontrar Seja feito o teu querer, pro Teu Reino eu vou viver...
© 2012 Hillsong Music Publishing
CCLI Song No. 6605212
Other Arrangements of This Song