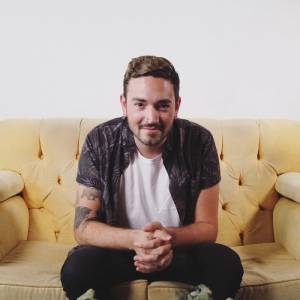 About
Alex Pappas is one of Hillsong's worship leaders and songwriters based in Sydney. He has co-written songs such as 'Alive', 'Wake' and 'End Of Days' and considers himself blessed to be a part of the Young & Free team and to travel the globe leading worship on their tours.
Alex was born in Southern California and raised in small town called Coeur d'Alene in Idaho, USA. He grew up in a small, local church where he was a guitarist from the age of 15 and started leading worship from the age of 17 in his church's youth praise and worship team. Alex came to Sydney, Australia when he was just 19 to be a part of Hillsong Church's Hillsong International Leadership College, where he completed 3 years of study and served in the youth ministry, eventually becoming the City Campus' Youth Worship Pastor.
Having received salvation himself at a youth worship rally, Alex describes one of his greatest passions as seeing young people find hope in the name of Jesus, and rise up to become all that they are called to be. He still pinches himself when he thinks of all that God has done in his life – bringing him on such a journey and blessing him with the opportunity to be a part of such a great local church that has such a global impact.