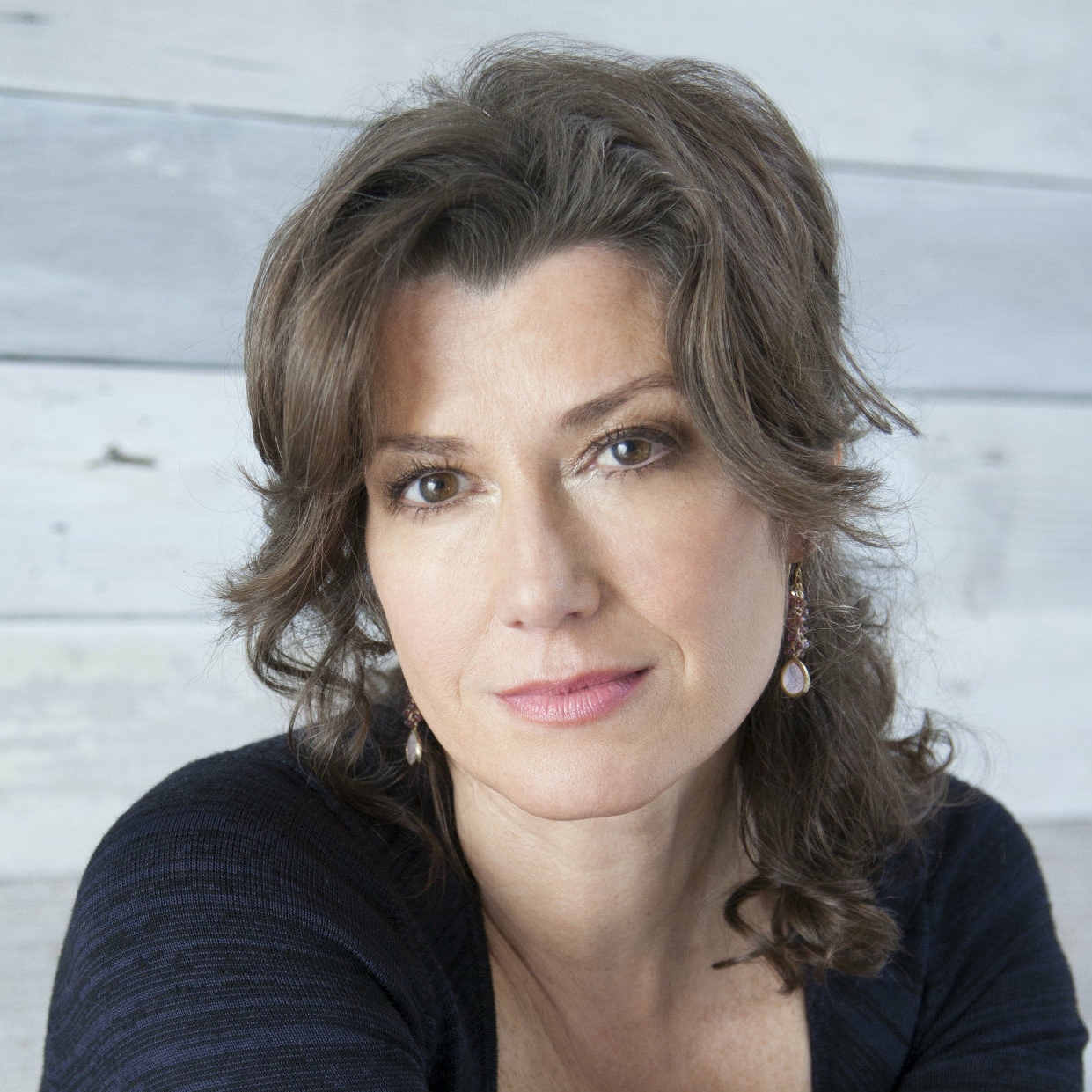 About
Conventional wisdom has it that Amy Grant put Contemporary Christian music on the map. She surely did that, achieving such breakthroughs as being the first Contemporary Christian artist to have a platinum record, the first to hit #1 pop and the first to perform at the Grammys. Yet perhaps her greatest accomplishment was to open the door for a flood of other artists in pop as well as rock to sing about faith and soul and family and still grasp stardom. With that, her legacy as one of the most influential artists of the past couple of decades is assured.

Nearly 30 years ago Grant began embracing fans with a heartfelt singer-songwriter style mixing elements of pop, folk and country. Contemporary Christian music's first major crossover success, she has to date earned three multiplatinum albums, six other platinum albums and four more gold albums; scored 10 Top 40 pop singles and 17 Top 40 Adult Contemporary tracks as well as a string of Contemporary Christian chart-toppers, and won six Grammy Awards plus numerous Dove Awards.

Born in Augusta, Georgia in 1960 during the residency of her doctor father, Grant was still a baby when her family (she's the youngest of four daughters) moved back to its native Nashville. Her unlikely rise to icon status was sparked while she was working part-time sweeping floors and demagnetizing tapes in a Nashville studio. She had been singing in church and school for years and a friend, producer Brown Bannister, allowed her to use the studio to duplicate a tape of her original songs that she wanted to give to her family. But a Word Records producer heard the tape and played it over the phone for company executives. The 15-year-old was signed almost immediately.
Her self-titled 1977 debut album introduced a fresh-faced young woman with a fresh voice. A series of albums followed, including 1979's Father's Eyes which eventually went gold.

In 1982, Amy Grant was the first Contemporary Christian artist to reach platinum status with the release of her album, Age to Age, which also secured her a Grammy for Best Pop Gospel Performance.

Though Contemporary Christian music was clearly a growing force in the mid-'80s, no artist had yet crossed over to mainstream success. Then came Grant's 1985 album Unguarded. Cracking the pop Top 40, earning platinum and winning a Grammy, Unguarded was a challenge within her gospel audience for its secular nature but it proved a watershed for the genre. The track "Find A Way" reached both Top 30 pop and Top 10 Adult Contemporary and its video even aired on MTV.

Now signed to major label A&M Records, another sign of her crossover appeal, her platinum 1988 album Lead Me On won the fifth of her Grammys and spun off the Top 40 AC hit "Saved By Love." 1991's Heart In Motion, her first Top 10 pop album and at five times platinum her biggest seller, brought together "Baby Baby" (#1 pop/#1 AC), "Every Heartbeat" (#2 pop/#2 AC), "That's What Love Is For" (#7 pop/#1 AC), "Good For Me" (#8 pop/#4 AC) and "I Will Remember You" (#20 pop/#2 AC). The double platinum, House Of Love (1994) yielded several more top 10 pop hits.

Amy has continued to write and record music about life and love; faith and heartbreak; hope and healing. Her music continues to be part of the fabric of life for long time listeners and brand new fans.

In 2005, Amy hosted the NBC prime time series "Three Wishes" which brought her into millions of living rooms across the U.S. each Friday night.

In 2006, Amy added a Star on the Hollywood Walk of Fame to her list of accolades. With friends, family, industry VIPs and fans in attendance, Grant's husband/country music star Vince Gill and founder of A&M Records Jerry Moss spoke at the September 19th ceremony, along with Johnny Grant, Honorary Mayor of Hollywood and Walk of Fame Chairman.

On October 16, 2007, Amy published her first book, Mosaic: Pieces of My Life So Far (Flying Dolphin Press/Doubleday), a collection of her favorite memories from her life and her career. Also in 2007, Grant released her first-ever career spanning hits collection, Greatest Hits. Released around the world in CD and Special Edition CD/DVD packages, Greatest Hits features 19 tracks culled from all of Grant's studio albums.

In the fall of 2008, Amy embarked on a 20 city "Lead Me On" reunion tour to celebrate the 20 years that had passed since that landmark recording was released. To coincide with the tour, EMI released a special "20th Anniversary Collector's Edition" of the original Lead Me On album, which includes a bonus disc of previously unreleased live tracks and new acoustic recordings of a few songs.

After the "Lead Me On" tour finished, Amy joined her husband, Vince Gill, for a Christmas tour that featured many of the classic songs they have both recorded as well as several new songs from Amy's newest release, The Christmas Collection.

Amy Grant has done more than simply be successful in two different music worlds; in her music, in fact thanks to her music, she has brought those two worlds together.