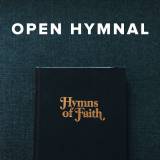 O Lord My Soul Convicted Hymn Sheet (Traditional Hymn)
O Lord My Soul Convicted Hymn Sheet (Traditional Hymn)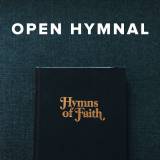 O Lord My Soul Convicted
Traditional Hymn
Hymn Sheet (SATB) Details
Download the Hymn Sheet for O Lord My Soul Convicted by Traditional Hymn, from the album Open Hymnal.
| | |
| --- | --- |
| SongID | 8171 |
| Language | English |
| Album | Open Hymnal |
| Artists | Traditional Hymn |
| Authors | John Maxwell |
| File Type | PDF |
| Available Keys | C |
| Meter | |
| Themes | Hymn, Traditional, Absolution, Confession, Adoration, Amazing, Aspiration, Assurance, Bible, Christ, Confidence, Eternal, Faith, Gospel, Grace, Gratitude, Hope, Jesus, Law, Love, Restoration, Righteousness, Thankfulness, Trust, Wisdom, Wonder, Guilt, Pardon, Soul, Battle, War, Infinite, Broken, Lost, Wrath, Conviction |
Lyrics
Verse 1 O Lord, my soul convicted stands of breaking all Thy ten commands, And on me justly might'st Thou pour Thy wrath in one eternal show'r. Verse 2 But thanks to God, its loud alarms Have warn'd me of approaching harms; And now, O Lord, my wants I see, Lost and undone, I come to Thee. Verse 3 I know my fig leaf righteousness can ne'er Thy broken law redress; Yet in the gospel plan I see, there's hope of pardon e'en for me. Verse 4 There, I behold with wonder, Lord! that Christ hath to Thy law restor'd Those honors on th'atoning day, which guilty sinners took away. Verse 5 Amazing wisdom, pow'r and love, display'd to rebels from above! Do Thou, O Lord, my faith increase to love and trust Thy plan of grace....
© Public Domain. This score is a part of the Open Hymnal Project, 2008 Revision.