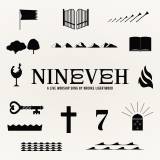 Nineveh Orchestration (Brooke Ligertwood)
Nineveh Orchestration (Brooke Ligertwood)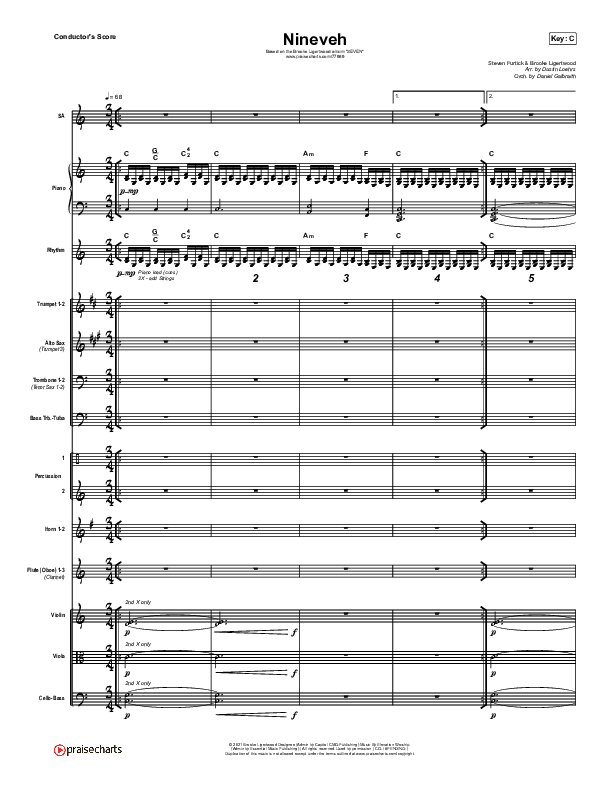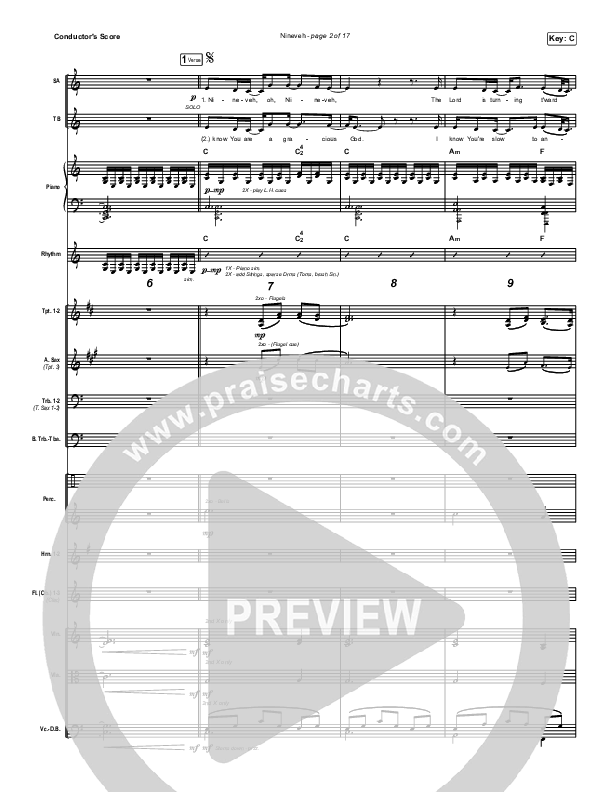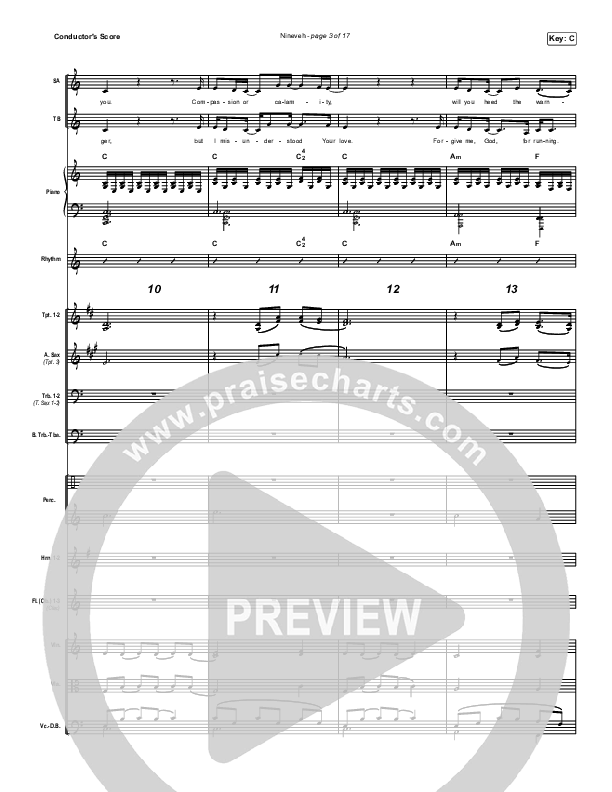 Orchestration (with Vocals) Details
Download the Orchestration for Nineveh by Brooke Ligertwood, from the album Nineveh. This song was arranged by Dustin Loehrs / Daniel Galbraith in the key of C, D.
| | |
| --- | --- |
| SongID | 77989 |
| Language | English |
| Album | Nineveh |
| Artists | Brooke Ligertwood |
| Authors | Brooke Ligertwood, Steven Furtick |
| Arrangers | Dustin Loehrs, Daniel Galbraith |
| Publishers | Essential Music Publishing, Capitol CMG |
| CCLI Song No. | 7191432 |
| Tempo | Med Slow |
| Instruments | Piano, Keyboard, Guitars, Drums, Trumpet, Trombone, Tuba, French Horn, Violin, Viola, Cello, Keybaord Synth, Flute/Obo, Clarinet, Alto Sax, Tenor Sax |
| File Type | PDF |
| Pages | |
| Original Key | C |
| Available Keys | C, D |
| Meter | 3/4 |
| Theme | Faith, Forgiveness, Holy Spirit, Journey, Mercy, Redemption, Surrender, Trust, Unconditional |
Lyrics
Verse 1 Nineveh, oh Nineveh, the Lord is turning t'ward you Compassion or calamity, will you heed the warning Chorus 1 Fall on your knees, tear down your idols When you choose surrender, you choose survival Call on His Name, Turn from your violence Out of the ashes, He will revive You Post Chorus God have mercy Verse 2 I know You are a gracious God, I know You're slow to anger But I misunderstood Your love, forgive me God for running Chorus 2 You sent a wind, stirred up the ocean Still I rebelled, my heart wasn't open But when I prayed, You were there waiting I made a vow to speak Your salvation Tag 1 Nineveh, oh Nineveh, the Lord is turning t'ward you Bridge 1 Holy Spirit help me see, where there is Nineveh in me Turn away Your wrath once more, God have mercy Bridge 2 Perfect prophet, priest, and King, Christ became the reckoning In His body bore my sin, now to all who trust in Him God has mercy, oh God have mercy on us Tag 2 Nineveh, oh Nineveh, the Lord is turning t'ward you The Lord is turning t'ward you, the Lord is turning t'ward you...
© 2021 Brooke Ligertwood Designee (Admin by Capitol CMG Publishing) Music By Elevation Worship (Admin by Essential Music Publishing)
CCLI Song No. 7191432