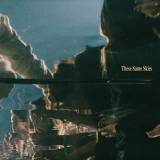 Secret Place (Live) Chords PDF (Hillsong Worship)
Secret Place (Live) Chords PDF (Hillsong Worship)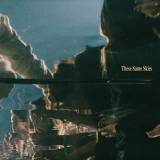 Secret Place (Live)
Hillsong Worship
Chords & Lyrics (Editable) Details
Download the PDF Chord Charts for Secret Place (Live) by Hillsong Worship, from the album These Same Skies.
| | |
| --- | --- |
| SongID | 77588 |
| Language | English |
| Album | These Same Skies |
| Artists | Hillsong Worship |
| Authors | Chris Davenport |
| Publishers | Hillsong Music |
| CCLI Song No. | 7184446 |
| Tempo | Slow |
| Instruments | Guitar, Ukelele, Piano |
| File Type | PDF |
| Original Key | D |
| Available Keys | A, Ab, B, Bb, C, C#, D, Db, E, Eb, F, F#, G, G#, Gb, Numbers, Numerals |
| Meter | |
| Themes | Prayer, Secret, Faithfulness, Faith, Trust |
Lyrics
Verse 1 I remember the beginning, when I found the secret place Don't know why it felt familiar, but I knew it right away There were times it seemed so simple, and sometimes so unsure But not a moment was ever wasted, knelt behind those closed doors Verse 2 'Cause the secret place is secret, that's where it gets it's name It's not hiding, but it's hidden, far from all religious games No it won't bring recognition, or get called up on a stage 'Cause the melody is sacred, you sing in the secret place Verse 3 It's an open invitation, no words you have to say If you want it, you can get there, there's a thousand diff'rent ways There's no glory in the method, none are right and none are wrong You just put your trust in Jesus, and then start to sing along Verse 4 'Cause just as you are, you're welcome, there's no part you have to play Doesn't need to be impressive, couldn't do that anyway 'Cause when it gets too complicated, that melody will fade But if you take the time to listen, you can hear heaven's refrain Verse 5 There'll be days that it feels distant, so far beyond my reach Like my failures locked the entrance, and my spirit lost the keys But the beauty of the secret, that I'm so grateful for Is that Your presence doesn't need me to kick down an open door Verse 6 So I'm running to the secret, I'm going there today Got no reason not to worship, and get undignified again There's no time for inhibitions or to care what people say I won't waste another minute, take me to the secret place...
© 2021 Hillsong MP Songs (Admin by Capitol CMG Publishing)
CCLI Song No. 7184446