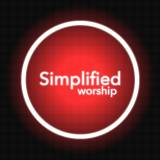 Christmas Day (Simplified) Chords PDF (Chris Tomlin)
Christmas Day (Simplified) Chords PDF (Chris Tomlin)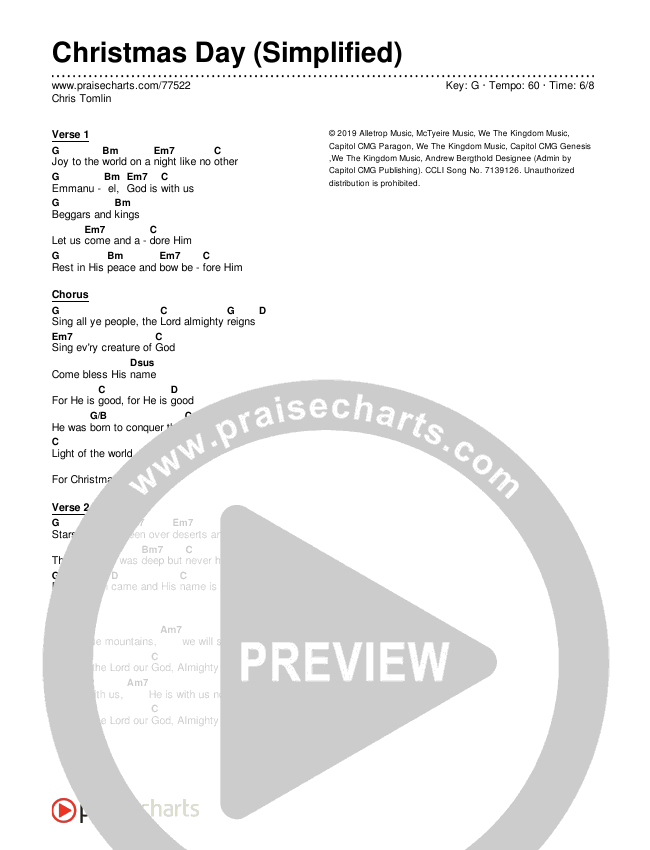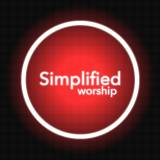 Christmas Day (Simplified)
Chris Tomlin
Chord Chart Details
Download the PDF Chord Charts for Christmas Day (Simplified) by Chris Tomlin, from the album Simplified Worship.
| | |
| --- | --- |
| SongID | 77522 |
| Language | English |
| Album | Simplified Worship |
| Artists | Chris Tomlin |
| Authors | Ed Cash, Scott Cash, Franni Cash, Andrew Bergthold, Martin Cash |
| Publishers | Capitol CMG |
| CCLI Song No. | 7139126 |
| Instruments | Guitar, Ukelele, Piano |
| File Type | PDF |
| Pages | |
| Original Key | G |
| Available Keys | A, Ab, B, Bb, C, C#, D, Db, E, Eb, F, F#, G, G#, Gb, Numbers, Numerals |
| Meter | |
| Themes | Reign, Salvation, Jesus, Redemption, King, Kingship, Peace, Adoration, Singing, Hope, Emmanuel, Joy, Christmas Day, Christmas, Christmas Day |
Lyrics
Verse 1 Joy to the world on a night like no other Emmanuel, God is with us Beggars and kings, let us come and adore Him Rest in His peace and bow before Him Chorus Sing all ye people, the Lord almighty reigns Sing ev'ry creature of God, come bless His name For He is good, for He is good, He was born to conquer the grave Light of the world, the reason for Christmas Day Verse 2 Stars we have seen over deserts and oceans The darkness was deep but never hopeless Redemption came and His name is Jesus Bridge From the mountains, we will shout it out For the Lord our God, Almighty reigns He is with us, He is with us now For the Lord our God, Almighty reigns...
© 2019 Alletrop Music, McTyeire Music, We The Kingdom Music, Capitol CMG Paragon, We The Kingdom Music, Capitol CMG Genesis ,We The Kingdom Music, Andrew Bergthold Designee (Admin by Capitol CMG Publishing)
CCLI Song No. 7139126