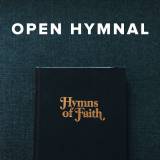 Abide O Dearest Jesus Hymn Sheet (Traditional Hymn)
Abide O Dearest Jesus Hymn Sheet (Traditional Hymn)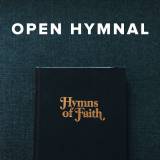 Abide O Dearest Jesus
Traditional Hymn
Hymn Sheet (SATB) Details
Download the Hymn Sheet for Abide O Dearest Jesus by Traditional Hymn, from the album Open Hymnal.
| | |
| --- | --- |
| SongID | 76158 |
| Language | English |
| Album | Open Hymnal |
| Artists | Traditional Hymn |
| Authors | Joshua Stegmann, Melchior Vulpius |
| File Type | PDF |
| Available Keys | Eb |
| Meter | |
| Themes | Abiding, Faithful, Word of God, Grace, Growth, Hymn, Jesus, Joy, Light, Love, Peace, Protection, Redeemer, Satan, Strength, Traditional, Truth, Wisdom |
Lyrics
Verse 1 Abide, O dearest Jesus, among us with Thy grace, That Satan may not harm us, nor we to sin give place. Verse 2 Abide, O dear Redeemer, among us with Thy Word, And thus now and hereafter true peace and joy afford. Verse 3 Abide with heav'nly brightness among us, precious Light; Thy truth direct, and keep us from error's gloomy night. Verse 4 Abide with richest blessings among us, bounteous Lord; Let us in grace and wisdom grow daily through Thy Word. Verse 5 Abide with Thy protection among us, Lord, our strength, Lest world and Satan fell us and overcome at length....
© Public domain. This score is a part of the Open Hymnal Project, 2013 Revision.