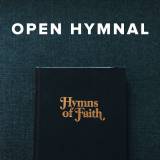 O Father All Creating Listening Track (Traditional Hymn)
O Father All Creating Listening Track (Traditional Hymn)
MP3 Audio Details
Download the listening track for O Father All Creating by Traditional Hymn, from the album Open Hymnal.
Lyrics
Verse 1 O Father, all creating, Whose wisdom, love, and pow'r First bound two lives together in Eden's primal hour, Today to these Thy children Thy earliest gifts renew, A home by Thee made happy, a love by Thee kept true. Verse 2 O Savior, Guest most bounteous Of old in Galilee, Vouchsafe today Thy presence With these who call on Thee; Their store of earthly gladness Transform to heav'nly wine, And teach them, in the tasting To know the gift is Thine. Verse 3 O Spirit of the Father, breathe on them from above, So mighty in Thy pureness, so tender in Thy love; That, guarded by Thy presence, from sin and strife kept free, Their lives may own Thy guidance, their hearts be rul'd by Thee. Verse 4 Except Thou build it, Father, the house is built in vain; Except Thou, Savior, bless it, the joy will turn to pain; But naught can break the union of hearts in Thee made one, And love Thy Spirit hallow'd is endless love begun....
© Public domain. This score is a part of the Open Hymnal Project, 2012 Revision.