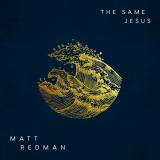 The Same Jesus (Single) Sheet Music PDF (Matt Redman)
The Same Jesus (Single) Sheet Music PDF (Matt Redman)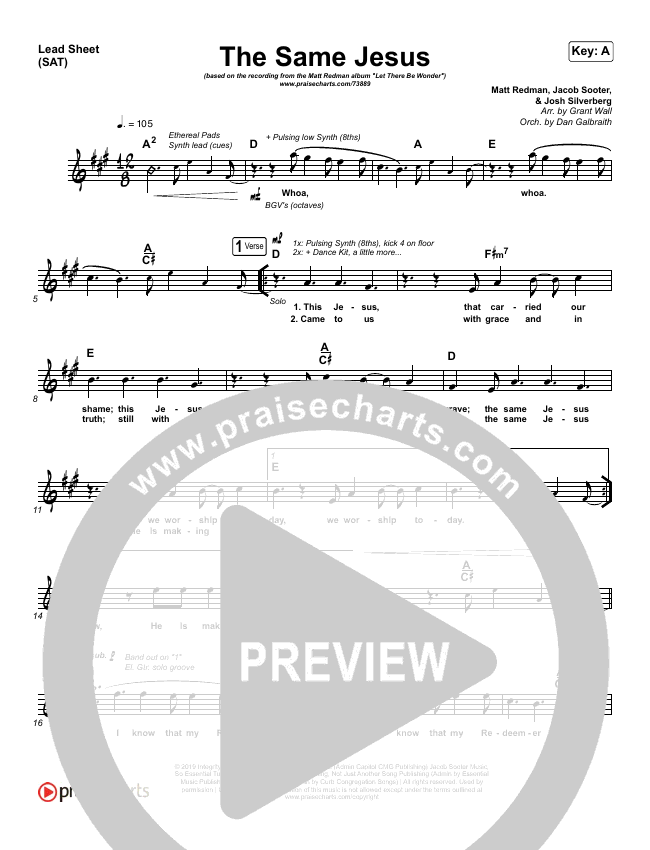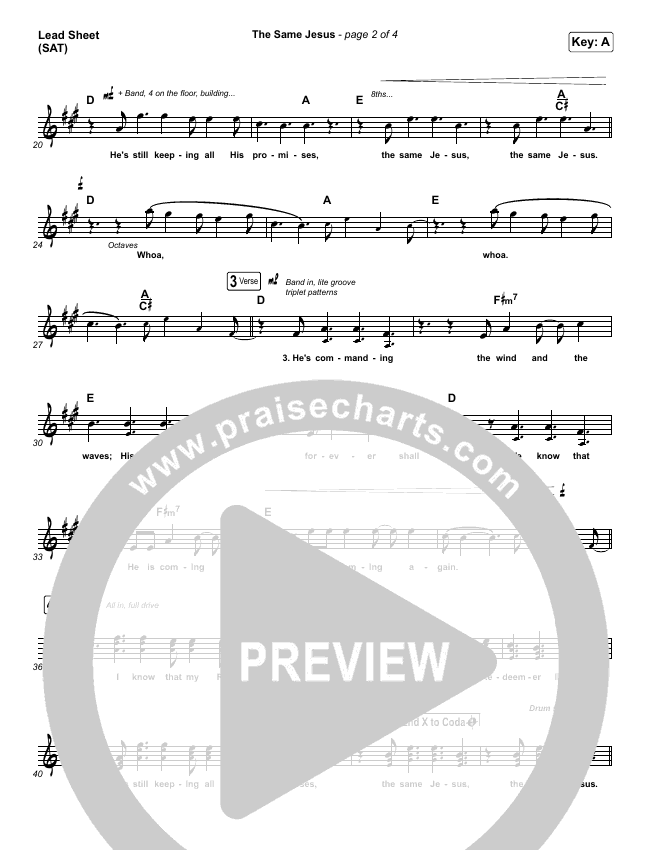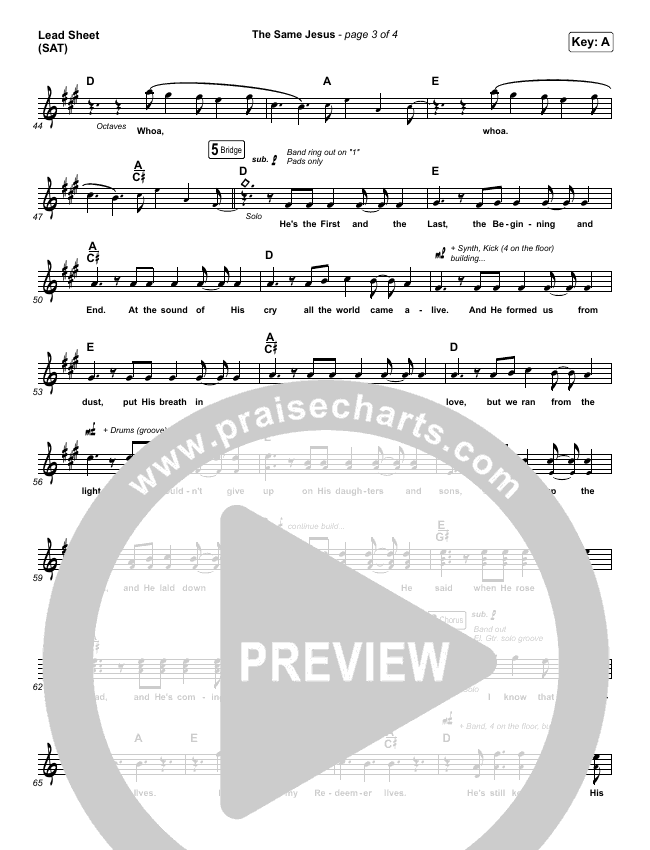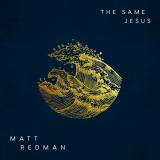 The Same Jesus (Single)
Matt Redman
Lead Sheet (SAT) Details
Download the sheet music for The Same Jesus (Single) by Matt Redman, from the album The Same Jesus - Single. This song was arranged by Grant Wall / Dan Galbraith in the key of A, Ab.
| | |
| --- | --- |
| SongID | 73889 |
| Language | English |
| Album | The Same Jesus - Single |
| Artists | Matt Redman |
| Authors | Matt Redman, Jacob Sooter, Josh Silverberg |
| Arrangers | Grant Wall, Dan Galbraith |
| Publishers | Integrity Music |
| CCLI Song No. | 7138933 |
| Tempo | Med Fast |
| File Type | PDF |
| Pages | 12 |
| Original Key | A |
| Available Keys | A, Ab, G |
| Meter | 12/8 |
| Themes | Cross, Love of God, Reign, Second Coming, Kingdom, Promises, Renewal, Truth, Grace, Worship, Resurrection, Grave, Shame, Resurrection, Redemption, Praise, Jesus |
Lyrics
Verse 1 This Jesus that carried our shame, this Jesus who rose from the grave The same Jesus, we worship today, we worship today Verse 2 Came to us with grace and in truth, still with us and still on the move The same Jesus, He is making us new, He is making us new Chorus I know that my Redeemer lives, I know that my Redeemer lives He's still keeping all His promises, The same Jesus, the same Jesus Verse 3 He's commanding the wind and the waves, His kingdom forever shall reign We know that He is coming again, He is coming again Bridge Oh, He's the first and the last, the Beginning and End At the sound of His cry, all the world came alive And He formed us from dust, put His breath in our lungs We were made for His love but we ran from the love But He wouldn't give up on His daughters and sons So He took up the cross and He laid down His life And He did what He said, when He rose from the dead And He's coming back again...
© 2019 Integrity Worship Music, Said And Done Music (Admin Capitol CMG Publishing) Jacob Sooter Music, So Essential Tunes, Vertical Church Band Publishing, Not Just Another Song Publishing (Admin by Essential Music Publishing) River Wild/SESAC (Admin by Curb Congregation Songs)
CCLI Song No. 7138933