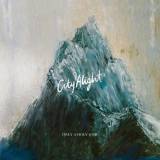 Christ Is Mine Forevermore Chords PDF (CityAlight)
Christ Is Mine Forevermore Chords PDF (CityAlight)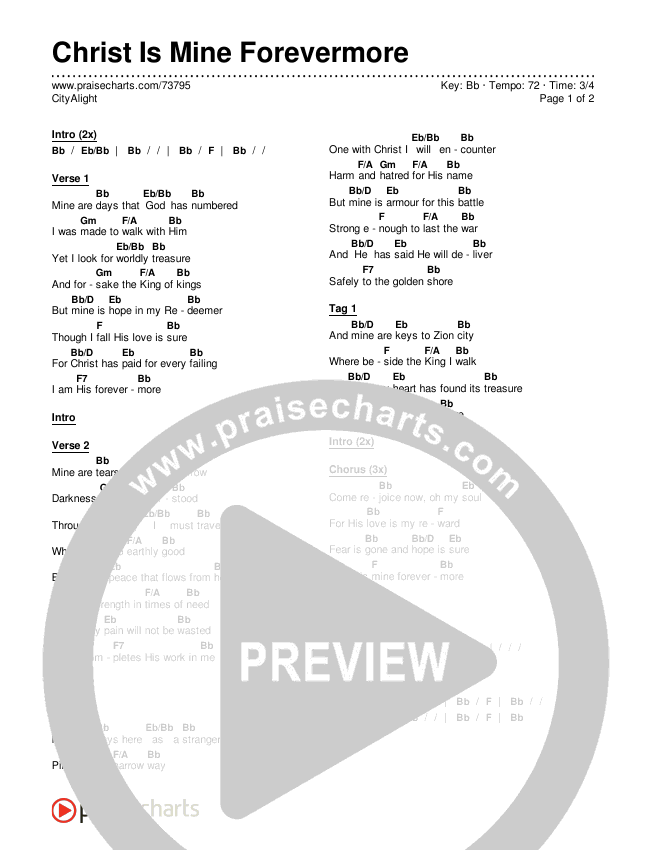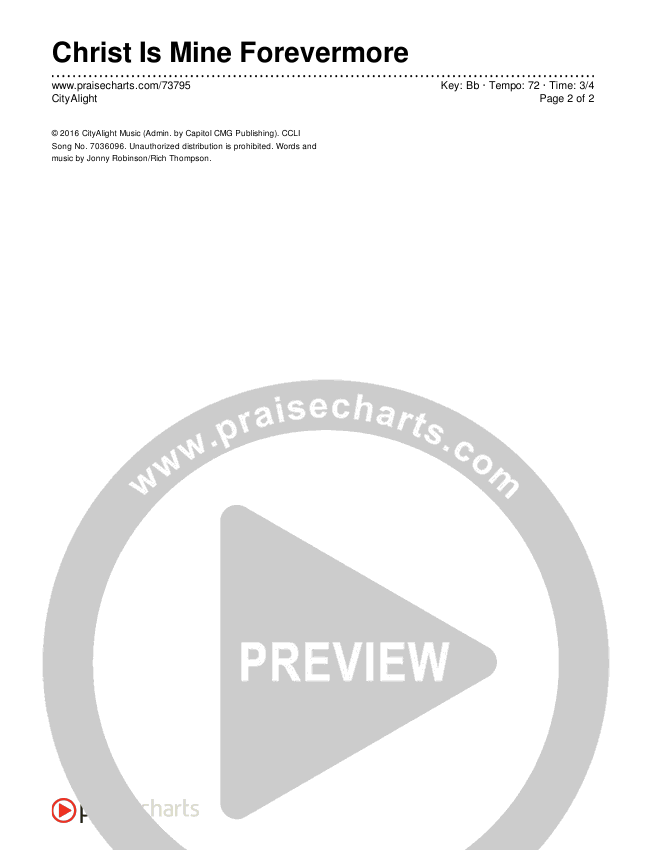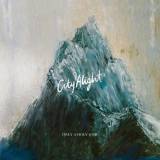 Christ Is Mine Forevermore
CityAlight
Chords & Lyrics (Editable) Details
Download the PDF Chord Charts for Christ Is Mine Forevermore by CityAlight, from the album Only A Holy God. This song was arranged by Grant Wall / Daniel Galbraith in the key of Bb, C.
| | |
| --- | --- |
| SongID | 73795 |
| Language | English |
| Album | Only A Holy God |
| Artists | CityAlight |
| Authors | Jonny Robinson, Rich Thompson |
| Arrangers | Grant Wall, Daniel Galbraith |
| Publishers | Capitol CMG |
| CCLI Song No. | 7036096 |
| Tempo | Slow |
| Instruments | Guitar, Ukelele, Piano |
| File Type | PDF |
| Pages | |
| Original Key | Bb |
| Available Keys | A, Ab, B, Bb, C, C#, D, Db, E, Eb, F, F#, G, G#, Gb, Numbers, Numerals |
| Meter | 3/4 |
| Theme | Christ, Eternal, God, Heart, Heaven, King, Love, Modern Hymn, Redeemer, Sorrow, Treasure, Soul, Battle, War, Darkness, Peace |
Lyrics
Verse 1 Mine are days that God has numbered, I was made to walk with Him Yet I look for worldly treasure, and forsake the King of kings But mine is hope in my Redeemer, though I fall His love is sure For Christ has paid for every failing, I am His forevermore Verse 2 Mine are tears in times of sorrow, darkness not yet understood Through the valley I must travel, where I see no earthly good But mine is peace that flows from heaven, and the strength in times of need I know my pain will not be wasted, Christ completes His work in me Verse 3 Mine are days here as a stranger, pilgrim on a narrow way One with Christ I will encounter, harm and hatred for His name But mine is armour for this battle, strong enough to last the war And He has said He will deliver, safely to the golden shore Tag 1 And mine are keys to Zion city, where beside the King I walk For there my heart has found its treasure, Christ is mine forevermore Chorus Come rejoice now, oh my soul, for His love is my reward Fear is gone and hope is sure, Christ is mine forevermore Tag 2 Christ is mine forever more...
© 2016 CityAlight Music (Admin. by Integrity Music Publishing)
CCLI Song No. 7036096