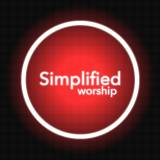 My Worth Is Not In What I Own (Simplified) Hymn Sheet (Keith & Kristyn Getty)
My Worth Is Not In What I Own (Simplified) Hymn Sheet (Keith & Kristyn Getty)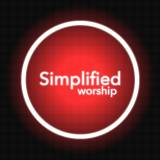 My Worth Is Not In What I Own (Simplified)
Keith & Kristyn Getty
Hymn Sheet (SATB) Details
Download the Hymn Sheet for My Worth Is Not In What I Own (Simplified) by Keith & Kristyn Getty, from the album Simplified Worship. This song was arranged by PraiseCharts in the key of C, D, Eb.
| | |
| --- | --- |
| SongID | 38292 |
| Language | English |
| Album | Simplified Worship |
| Artists | Keith & Kristyn Getty |
| Authors | Keith Getty, Kristyn Getty, Graham Kendrick |
| Arrangers | PraiseCharts |
| Publishers | Getty Music |
| CCLI Song No. | 7024758 |
| File Type | PDF |
| Pages | |
| Original Key | C |
| Available Keys | C, D, Eb |
| Meter | |
| Themes | Modern Hymn, Wisdom, Soul, Redeemer, Redemption, Christ, Trust, Blood, Good Friday, Easter, Cross, Lent |
Lyrics
Verse 1 My worth is not in what I own Not in the strength of flesh and bone But in the costly wounds of love, at the cross Verse 2 My worth is not in skill or name In win or lose, in pride or shame But in the blood of Christ that flowed, at the cross Chorus I rejoice in my Redeemer Greatest treasure, Wellspring of my soul I will trust in Him, no other my soul is satisfied in Him alone Verse 3 As summer flowers we fade and die Fame, youth and beauty hurry by But life eternal calls to us, at the cross Verse 4 I will not boast in wealth or might Or human wisdom's fleeting light But I will boast in knowing Christ, at the cross Verse 5 Two wonders here that I confess My worth and my unworthiness My value fixed my ransom paid, at the cross...
© 2014 Getty Music Publishing, Makeway Music (Admin by Music Services)
CCLI Song No. 7024758