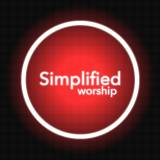 Be Still My Soul (In You I Rest) (Simplified) Sheet Music PDF (Kari Jobe)
Be Still My Soul (In You I Rest) (Simplified) Sheet Music PDF (Kari Jobe)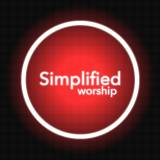 Be Still My Soul (In You I Rest) (Simplified)
Kari Jobe
Lead Sheet Details
Download the sheet music for Be Still My Soul (In You I Rest) (Simplified) by Kari Jobe, from the album Simplified Worship. This song was arranged by PraiseCharts in the key of A,Ab,B,Bb,C,D,Db,E,Eb,F,G,Gb.
| | |
| --- | --- |
| SongID | 38074 |
| Language | English |
| Album | Simplified Worship |
| Artists | Kari Jobe |
| Authors | Kari Jobe, Jason Ingram |
| Arrangers | PraiseCharts |
| Publishers | Capitol CMG, Sony ATV |
| CCLI Song No. | 6534077 |
| Instruments | Piano, Guitar |
| File Type | PDF |
| Pages | |
| Original Key | Ab |
| Available Keys | A, Ab, B, Bb, C, D, Db, E, Eb, F, G, Gb |
| Meter | |
| Themes | Trust, Future, Faithful, God, Pain, Cross, Patience, Lord, Soul, Hope, Omnipresence, Peace |
Lyrics
Verse 1 Be still my soul, the Lord is on thy side Bear patiently, the cross of grief or pain Leave to thy God to order and provide In ev'ry change, He faithful will remain Be still, my soul, thy best, thy heav'nly friend Through thorny ways leads to a joyful end Verse 2 Be still, my soul, thy God doth undertake To guide the future as He has the past Thy hope, thy confidence, let nothing shake All now mysterious shall be bright at last Be still, my soul, the waves and winds still know His voice who ruled them while He dwelt below Chorus In You I rest, in You I found my hope In You I trust, You never let me go I place my life within Your hands alone, be still my soul Verse 3 Be still, my soul, the hour is hast'ning on When we shall be forever with the Lord When disapointment, grief and fear are gone Sorrow forgot love's purest joys restored Be still, my soul, when change and tears are past All safe and blessed, we shall meet at last...
© 2013 Worship Together Music (BMI) (Admin EMI CMG) Sony/ATV Timber Publishing / Open Hands Music (SESAC) (Admin Sony ATV)
CCLI Song No. 6534077
Other Arrangements of This Song