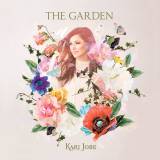 The Garden Chords PDF (Kari Jobe)
The Garden Chords PDF (Kari Jobe)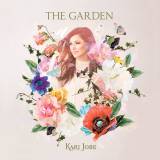 Chords & Lyrics (Editable) Details
Download the PDF Chord Charts for The Garden by Kari Jobe, from the album The Garden. This song was arranged by Jeff Moore in the key of C, D.
| | |
| --- | --- |
| SongID | 37100 |
| Language | English |
| Album | The Garden |
| Artists | Kari Jobe |
| Authors | Amanda Lindsey Cook, Kari Jobe, Cody Carnes, Jacob Cook |
| Arrangers | Jeff Moore |
| CCLI Song No. | 7078779 |
| Style | Ballad |
| Instruments | Guitar, Ukelele, Piano |
| File Type | PDF |
| Original Key | C |
| Available Keys | A, Ab, B, Bb, C, C#, D, Db, E, Eb, F, F#, G, G#, Gb, Numbers, Numerals |
| Meter | 4/4 |
| Themes | Hope, Peace, Renewal |
Lyrics
Verse 1 I had all but given up Desp'rate for a sign from love Something good, something kind Bringing piece to ev'ry corner of my mind Chorus 1 Then I saw the garden hope had come to me To sweep away the ashes, and wake me from my sleep Verse 2 I realized You never left And for this moment You planned ahead That I would see Your faithfulness in all of the grief Chorus 2 I can see the ivy, growing through the wall 'Cause You will stop at nothing to heal my broken soul Chorus 3 I can see the ivy, reaching through the wall 'Cause You will stop at nothing to heal my broken soul Bridge 1 Faith is rising up like ivy Reaching t'ward the light Hope is stirring deep inside me Making all things right Bridge 2 Love is lifting me from sorrow Catching ev'ry tear Dispelling ev'ry lie and torment Crushing all my fears Tag You crush all my fears You crush all my fears With Your perfect love Oh with Your perfect love Ending Now I see redemption growing in the trees The death and resurrection in ev'ry single seed...
© 2017 Writers Roof Publishing, Worship Together Music, Kari Jobe Carnes Music, (Admin Capitol CMG Publishing) Bethel Music Publishing
CCLI Song No. 7078779