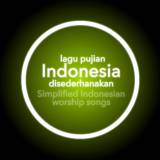 Berdiri (Simplified) Chords PDF
Berdiri (Simplified) Chords PDF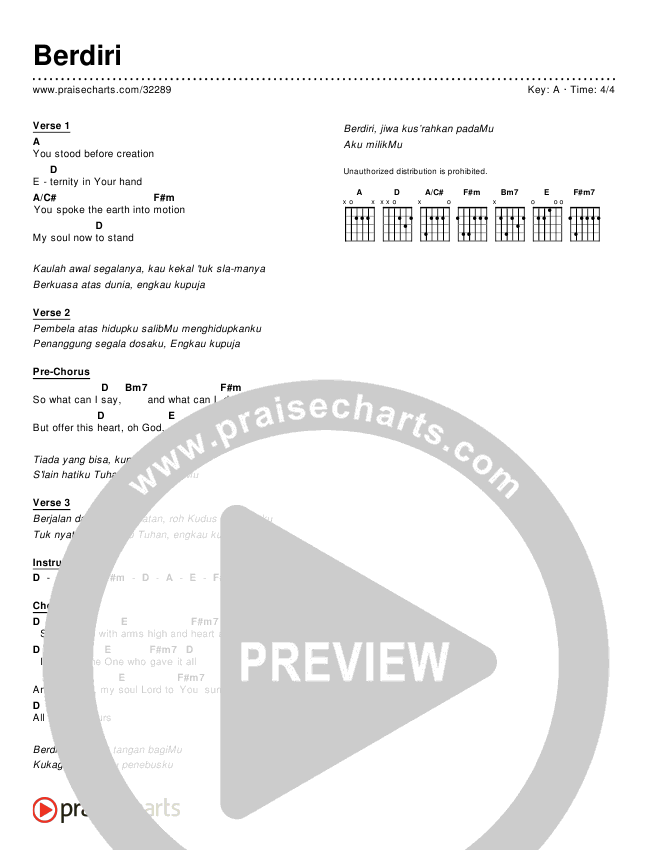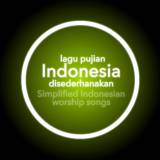 Berdiri (Simplified)
Chords & Lyrics (Editable) Details
Download the PDF Chord Charts for Berdiri (Simplified), from the album Simplified Worship Songs In Indonesian.
| | |
| --- | --- |
| SongID | 32289 |
| Language | Indonesian |
| Album | Simplified Worship Songs In Indonesian |
| Authors | Joel Houston |
| Publishers | Hillsong Music, Capitol Christian Music |
| CCLI Song No. | 4705248 |
| Instruments | Guitar, Ukelele, Piano |
| File Type | PDF |
| Pages | |
| Original Key | A |
| Available Keys | A, Ab, B, Bb, C, C#, D, Db, E, Eb, F, F#, G, G#, Gb, Numbers, Numerals |
| Meter | |
| Themes | Abiding, Adoration, Alive, Atonement, Awesome, Blood, Covenant, Creation, Cross, Crucifixion, Declaration, Earth, Eternal, Heart, Life, Sin, Spirit, Walking, Shame, Soul, Stars, Promises, Bells, Promise, Salvation, Surrender, Easter, Resurrection |
Lyrics
Verse 1 You stood before creation, eternity in Your hand You spoke the earth into motion, my soul now to stand #Kaulah awal segalanya, kau kekal 'tuk sla-manya #Berkuasa atas dunia, engkau kupuja Verse 2 #Pembela atas hidupku salibMu menghidupkanku #Penanggung segala dosaku, Engkau kupuja Pre-Chorus So what can I say, and what can I do But offer this heart, oh God, completely to You #Tiada yang bisa, kupersembahkan #S'lain hatiku Tuhan, semua bagiMu Verse 3 #Berjalan dalam kes'lamatan, roh Kudus bersamaku #tuk nyatakan janjiMu Tuhan, engkau kupuja Chorus So I'll stand with arms high and heart abandoned In awe of the One who gave it all And I'll stand, my soul Lord to You surrendered All I am is Yours #Berdiri kuangkat tangan bagiMu #Kukagum padaMu penebusku #Berdiri, jiwa kus'rahkan padaMu #Aku milikMu...
© 2005 Hillsong Publishing (Capitol CMG Publishing)
CCLI Song No. 4705248
Other Arrangements of This Song
Other Translations of This Song