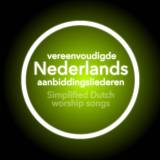 Licht Van De Wereld (Simplified) Chords PDF
Licht Van De Wereld (Simplified) Chords PDF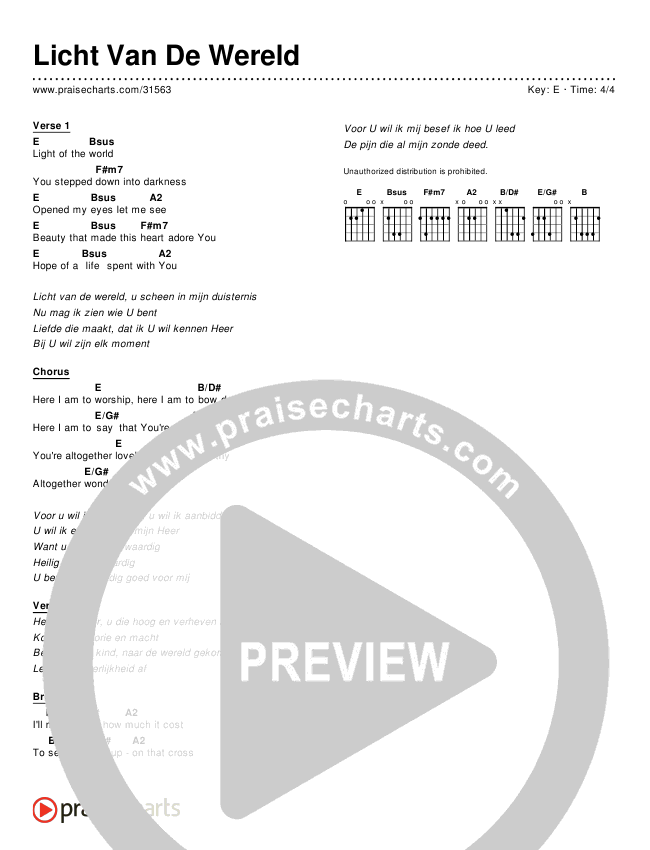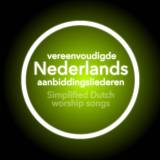 Licht Van De Wereld (Simplified)
Chords & Lyrics (Editable) Details
Download the PDF Chord Charts for Licht Van De Wereld (Simplified), from the album Simplified Worship Songs in Dutch.
| | |
| --- | --- |
| SongID | 31563 |
| Language | Dutch |
| Album | Simplified Worship Songs in Dutch |
| Authors | Tim Hughes |
| Publishers | Capitol Christian Music |
| CCLI Song No. | 3266032 |
| Instruments | Guitar, Ukelele, Piano |
| File Type | PDF |
| Pages | |
| Original Key | E |
| Available Keys | A, Ab, B, Bb, C, C#, D, Db, E, Eb, F, F#, G, G#, Gb, Numbers, Numerals |
| Meter | |
| Themes | Christmas Eve, Old, Lent, Incarnation, Darkness, Good Friday, Christmas Worship, Exaltation, Poverty, Worthiness, Sin, Love, Life, Kingship, Humility, Hope, Heaven, Heart, Easter, Crucifixion, Aspiration, Atonement, Beauty, Blood, Confidence, Creation, Cross, Earth, Adoration, Life of Jesus, Light, Thankfulness, Worship, Advent |
Lyrics
Verse 1 Light of the world, You stepped down into darkness Opened my eyes let me see Beauty that made this heart adore You Hope of a life spent with You #Licht van de wereld, u scheen in mijn duisternis #nu mag ik zien wie U bent #Liefde die maakt, dat ik U wil kennen Heer #Bij U wil zijn elk moment Chorus Here I am to worship, here I am to bow down Here I am to say that You're my God You're altogether lovely, altogether worthy Altogether wonderful to me #Voor u wil ik mij buigen, u wil ik aanbidden #U wil ik erkennen als mijn Heer #Want u alleen bent waardig, heilig en rechtvaardig #U bent zo geweldig goed voor mij Verse 2 #Hemelse Heer, u die hoog en verheven bent #Koning vol glorie en macht #Bent als een kind, naar de wereld gekomen #Legde uw heerlijkheid af Bridge I'll never know how much it cost To see my sin upon that cross #Voor U wil ik mij besef ik hoe U leed, #de pijn die al mijn zonde deed....
© 2000 Thankyou Music (Admin. by Capitol Christian Music Publishing)
CCLI Song No. 3266032
Other Arrangements of This Song