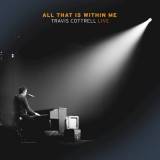 The Blood Of Jesus Speaks For Me Orchestration (Travis Cottrell)
The Blood Of Jesus Speaks For Me Orchestration (Travis Cottrell)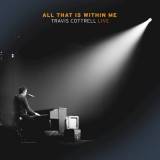 The Blood Of Jesus Speaks For Me
Travis Cottrell
Orchestration (with Vocals) Details
Download the Orchestration for The Blood Of Jesus Speaks For Me by Travis Cottrell, from the album All That Is Within Me. This song was arranged by Jared Haschek / Dan Galbraith in the key of Ab-Bb, G-A.
| | |
| --- | --- |
| SongID | 27938 |
| Language | English |
| Album | All That Is Within Me |
| Artists | Travis Cottrell |
| Authors | Travis Cottrell, David Moffitt |
| Arrangers | Jared Haschek, Dan Galbraith |
| CCLI Song No. | 7057451 |
| Tempo | Med Slow |
| Style | Ballad |
| Instruments | Piano, Keyboard, Guitars, Drums, Trumpet, Trombone, Tuba, French Horn, Violin, Viola, Cello, Keybaord Synth, Flute/Obo, Clarinet, Alto Sax, Tenor Sax |
| File Type | PDF |
| Pages | |
| Original Key | Ab |
| Available Keys | Ab, G |
| Meter | 3/4 |
| Themes | Heaven, Sacrifice, Hope, Eternal, Covenant, Glory, Power, Proclamation, Worthy, Victory, Redemption, Mercy, Grace, Shame, Surrender, Pardon, Forgiveness, Easter, Blood, Love, Good Friday |
Lyrics
Verse 1 The blood of Jesus speaks for me, be still my soul, redeeming love Out of the dust of Calvary, is rising to the throne above There is no vengeance in His cry, while It is finished fills the sky Forgiveness is the final plea, the blood of Jesus speaks for me Verse 2 My heart can barely take it in, He pardons all my guilty stains Surrender all my shame to Him, He breaks the curse of every chain My sin is great, but greater still, the boundless grace His heart reveals A mercy deeper than the sea, the blood of Jesus speaks for me Verse 3 When my accuser makes the claim, that I should die for my offense I point him to that rugged frame, where I found life at Christ expense See from His hands, His feet, His side, the fountain flowing deep and wide Oh, He did shout the victory, the blood of Jesus speaks for me Bridge Worthy is the lamb, Lamb for sinners slain Jesus, Lord of all, glory to His name Heaven crying out, let the earth proclaim Power in the the blood, glory to His name, (Jesus) Verse 4 Oh let my soul arise and sing, my confidence is not in vain The One who fights for me is King, His hope, His covenant remain No condemnation, now I dread, eternal hope is mine instead His word will stand, I stand redeemed, the blood of Jesus speaks for me Tag Amazing love, how can it be The blood of Jesus speaks for me, for me, For me...
© 2016 Great Revelation Music, Timechangemusic, Universal Music - Brentwood Benson Publishing (Admin. by Brentwood-Benson Music Publishing, Inc.)
CCLI Song No. 7057451
Other Arrangements of This Song