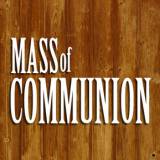 Kyrie Sheet Music PDF (Matt Maher)
Kyrie Sheet Music PDF (Matt Maher)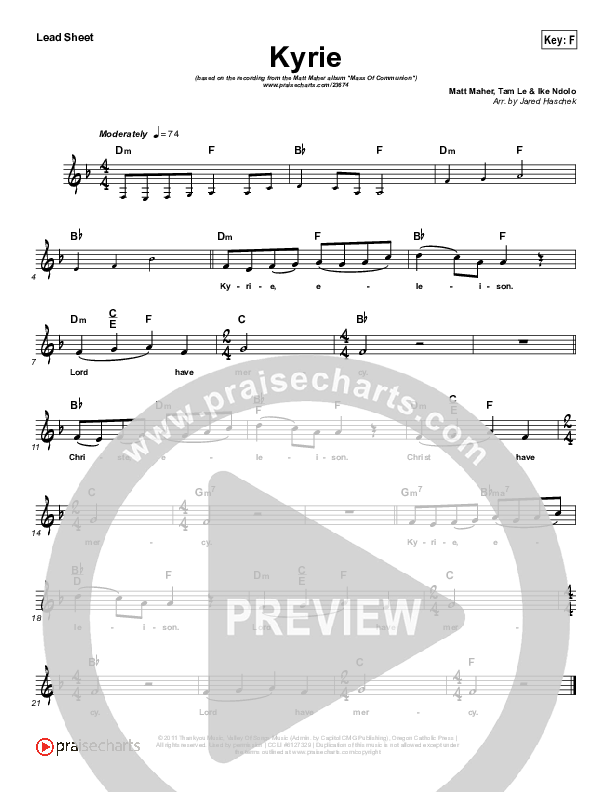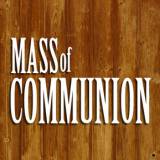 Lead Sheet Details
Download the sheet music for Kyrie by Matt Maher, from the album Mass Of Communion. This song was arranged by Jared Haschek in the key of F.
Lyrics
Verse Kyrieeleison, Lord have mercy Christe, eleison, Christ have mercy Kyrieeleison, Lord have mercy Lord have mercy...
© 2011 Thankyou Music (PRS) (adm. worldwide at EMICMGPublishing.com excluding Europe which is adm. by Kingswaysongs) / Valley Of Songs Music (BMI) / Worship Together Music (BMI) (adm. at EMICMGPublishing.com) / Ike Ndolo, published by spiritandsong.com, a division of OCP. 5536 NE Hassalo St. Portland, OR 97213.
CCLI Song No. 6127068