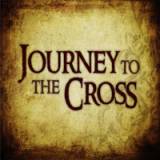 At The Cross Orchestration (Don Chapman)
At The Cross Orchestration (Don Chapman)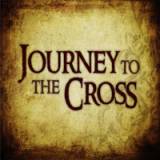 Orchestration Details
Download the Orchestration for At The Cross by Don Chapman, from the album Journey To The Cross - Service Guide.
| | |
| --- | --- |
| SongID | 20617 |
| Language | English |
| Album | Journey To The Cross - Service Guide |
| Artists | Don Chapman |
| Authors | Isaac Watts, Ralph Hudson, Don Chapman |
| CCLI Song No. | 5205596 |
| Instruments | Piano, Keyboard, Guitars, Drums, Trumpet, Trombone, Tuba, French Horn, Violin, Viola, Cello, Keybaord Synth, Flute/Obo, Clarinet, Alto Sax, Tenor Sax |
| File Type | PDF |
| Available Keys | D |
| Meter | |
| Themes | Easter, Calvary, Cross, Redemption, Lent, Hymn |
Lyrics
VERSE 1: Alas And did my Savior bleed And did my Sovereign die Would He devote that sacred head For sinners such as I CHORUS: At the cross at the cross where I first saw the light And the burden of my heart rolled away It was there by faith I received my sight And now I am happy all the day VERSE 2: Was it for crimes that I had done He groaned upon the tree Amazing pity Grace unknown And love beyond degree VERSE 3: Well might the sun in darkness hide And shut His glories in When Christ the mighty Maker died For man the creatures sin VERSE 4: Thus might I hide my blushing face While Calv'ry's cross appears Dissolve my heart in thankfulness And melt mine eyes to tears VERSE 5: But drops of grief can ne'er repay The debt of love I owe Here Lord I give myself away Tis all that I can do...
© 2004 Hearts to God Music
CCLI Song No. 5205596