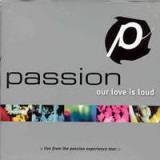 Come Thou Fount Sheet Music PDF (David Crowder / Passion)
Come Thou Fount Sheet Music PDF (David Crowder / Passion)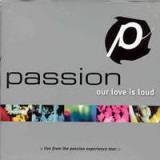 Come Thou Fount
David Crowder / Passion
String Pack (Vn, Viol, Cel, Str) Details
Download the Orchestration string parts for Come Thou Fount by David Crowder / Passion, from the album Passion: Our Love Is Loud. This song was arranged by Dan Galbraith in the key of E, D.
| | |
| --- | --- |
| SongID | 20516 |
| Language | English |
| Album | Passion: Our Love Is Loud |
| Artists | David Crowder, Passion |
| Authors | David Crowder, Robert Robinson |
| Arrangers | Dan Galbraith |
| CCLI Song No. | 2919359 |
| Tempo | Med Slow |
| Style | Celtic |
| Instruments | Violin, Viola, Cello, Keybaord Synth |
| File Type | PDF |
| Available Keys | D, E |
| Meter | 3/4 |
| Themes | Declaration, Renewal, Thanksgiving, Hymn, |
Lyrics
Verse 1 Come Thou Fount of ev'ry blessing, tune my heart to sing Thy grace Streams of mercy never ceasing, call for songs of loudest praise Chorus 1 And teach me some melodious sonnet, sung by flaming tongues above I praise the mount I'm fixed upon it Mount of Thy redeeming love Verse 2 Here I raise my Ebenezer, hither by Thy help I'm come Oh and I hope by Thy good pleasure, safely to arrive at home Chorus 2 Oh Jesus sought me when a stranger, wand'ring from the fold of God Ah He to rescue me from danger, interposed His precious blood Verse 3 Oh to grace how great a debtor, daily I'm constrained to be And let Thy goodness like a fetter, bind my wand'ring heart to Thee Chorus 3 Oh prone to wander Lord I feel it, prone to leave the God I love Here's my heart Lord take and seal it, seal it for Thy courts above Here's my heart Lord take and seal it, seal it for Thy courts above...
© 2002 worshiptogether.com Songs, sixsteps Music (Admin by Capitol CMG Publishing)
CCLI Song No. 2919359
Other Arrangements of This Song