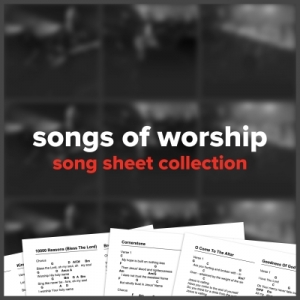 Songs Of Worship Sheet Music
This resource comes deep from the heart of PraiseCharts, to equip you to flourish as a musician and worshipper. Designed for any worship setting, Songs Of Worship is a series of song sheets featuring your favorite worship titles in all kinds of genres, arranged in singable keys that are easy to play on the guitar or piano. Our hope is that these songs will bring you a sense of encouragement and community.
For more information on how to make the most of these songs sheets, click bio below or read the article in our blog.