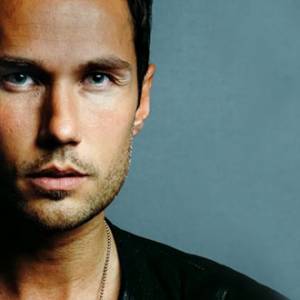 About
Originally from Sweden and currently residing in Los Angeles, Jonas Myrin is a Grammy, Dove and Billboard Music award-winning singer, songwriter, artist and producer who has composed for an international array of artists across a multitude of genres – a list that includes such top level artists as Barbra Streisand, Idina Menzel, Andrea Bocelli, Lauren Daigle, Nicole Scherzinger, Natasha Bedingfield, and more; Jonas has also collaborated with Celine Dion, David Foster, Carole Bayer Sager, Jessica Simpson, and many others. Additionally, he has written songs for international icons around the globe from Brazil, Japan, Korea, Sweden, Germany, France and the UK.
Since beginning his music career in 2002, Myrin has released more than 500 songs, which have been made into over 15,000 recordings and, to date, include 13 chart-topping anthems. His work can be heard across a number of genres from Pop, Rock and Urban to Soul, Worship and Gospel as well as for multiple film soundtracks. Myrin's first single, 'Day of the Battle', was a Gold hit selling record in Germany in 2012.
Myrin's prophetic voice has found profound global impact in the church claiming thirteen of the top CCLI songs including "Cornerstone,"(which has received more than 275.7 million global streams and been made into more than 19,000 videos) "Broken Vessels (Amazing Grace)," and "No Other Name" with Hillsong Worship. For Chris Tomlin, Myrin wrote "At The Cross (Love Ran Red)" and "Our God", which won both Dove and Billboard awards and was nominated for a Grammy, in addition to receiving multiple other award nominations. By 2020 the song had had more than 396 million global streams and been made into more than 6,000 YouTube videos.
Myrin won a GRAMMY® award for Best Contemporary Music Performance/Song with "10,000 Reasons together with Matt Redman." The song went on to break radio AC records with 16 weeks at #1 and sold over 1 million units worldwide and still remains in the top ten CCLI songs. 10,000 Reasons has had more than 12,000 recordings, been made into more than 22,000 videos, and received over 1.1 billion global streams. 10,000 Reasons' radio audience is estimated at over 1.4 million.
'Your Spirit' co-written with Kim Walker-Smith, Matt Redman, and Natasha Cobbs Leonard, for her #1 gospel Album Heart.Passion.Pursuit, has had more than 212 million global streams and is the most viewed gospel song in YouTube history. More than 218 videos have been made of the song. On the same album, Myrin wrote an additional 4 songs with Cobbs Leonard.
Some of his recent successes include co-writing and co-producing four songs on Barbra Streisand's critically acclaimed 2018 album Walls; co-writing "Gloria The Gift of Life," recorded by Andrea Bocelli on his collection Si (the first classical album to hit #1 in the U.S. and UK); also featured as the end title of the movie 'Fatima'. Jonas also wrote "At This Table," from Idina Menzel's holiday album 'A Season of Love', which became one of the most-streamed original Christmas songs of 2019; In August 2020, Jonas released his US debut solo artist single "Not Alone" (with additional singles and EP to follow) with Capitol CMG. The song has already gained great momentum with appearances by Myrin on US national TV networks, press, and international playlists.
2020 also saw Jonas performing his new original song "Just A Breath Away (Noel)" as the end title of the movie 'Three Wise Men', (from the directors of Grinch, Despicable me 2, and Secret Life of Pets) as well as appearing as a featuring artist on the newly recorded and produced 2020 version of his song "At This Table", together with Idina Menzel. Jonas released For The Ones We Love in March of 2021, to critical support and acclaim across the industry, being featured in a major editorial playlist across DSPs and a feature in Forbes Magazine.