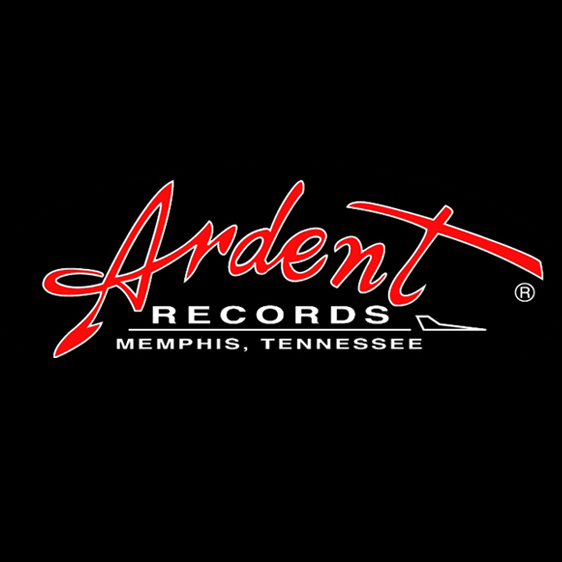 About
I had an interest both in music and in electronics," says John Fry, founder of all things Ardent –studios, labels, video production, and various other ventures over the years. "We started getting our hands on the equipment, then asking, 'What can we do with this?' Well, we can record music. 'What are we going to do with the music?' Well, we could try to sell it."
These are simple beginnings for a passion that has lasted forty years, has become an industry-leading enterprise, and has produced some of the best music in modern history. And even as Ardent has grown and changed, the founding characteristic has remained true. "Back then, our studios were unusual around this part of the country," Fry continues, "because we had a higher technical standard than was common, allowing for a controlled recording situation." Ardent's high technical standards, well-maintained equipment, and an appreciation for both the vintage and the cutting edge have always been its essential elements.
John began tinkering with electronics in the late 1950s, his particular interest being radio. "As kids, we couldn't get a radio station, so we started recording, which was the next best thing." The afore-mentioned "we" refers to John Fry's first two partners: John King and Fred Smith. King stayed in the music and radio business, publishing a radio magazine, working in promotion for Ardent Records in the 1970s and more recently, programming internet radio; Smith went away to college and turned his passion for aviation into a fly-by-night operation named Federal Express. In 1958, they were just sophomores in high school stumbling into a hired studio with a band they'd found. "This studio we rented was a thing from the era of live radio broadcasting," Fry recalls. "All technology was pretty primitive then, but this place had things like Presto disc recording lathes that even then were approaching obsolescence."
For every action, there is an equal and opposite reaction. That first studio experience was exactly what John Fry did not want, and he set about building his own studio in a converted garage off his parents' house in what had been his grandmother's sewing room. "I'd pore over the catalogs and brands and all that. We built a lot of our equipment, and what we didn't build we inter-connected. Things just didn't exist in an off-the-shelf form. Until well into the 1960s you put the thing together and made it yourself."
The desire for a label had spawned the studio. The first incarnation of Ardent Records released four singles. Notoriety came with singles by local favorites, especially the Shades. (Collectors take note: Ardent 101 is by The Ole Miss Downbeats; "The Hucklebuck" b/w "Slewfoot.")
Then John Fry spent some time in the radio business. "A little bit after I graduated high school in 1962, a friend got a grant to build a radio station in Pine Bluff, Arkansas. We thought, 'Well it's not exactly a major market but this guy'll let us mess with it some.'"
A couple years later, in 1964, recording artist James Luther Dickinson talked Fry into reviving the label. Dickinson had production ideas and Fry's ears were open; their working relationship continues today. Terry Manning played organ in Lawson and Four More, the revived Ardent label's first release. By 1966, when Fry's family was moving, the studio was also ready for a new location, and Ardent had its official opening on National Street, where it stayed for five years.
"Our facility coincided with the rapid upswing of the technology," Fry reflects. "If you had four-track equipment, you had as many tracks as anybody and more than most. Between 1966 and about 1970, we went from four to sixteen tracks and to much larger consoles; outboard equipment began to appear, and so did Dolby noise reduction. The equipment required a fair amount of alignment and attention in order to work right. We were good at that. Ardent wound up mixing a lot of stuff that other people would record because we could apply some technological efforts that seemed to enhance it. Also, our console was the same make as Stax's, so anyone from there could feel at home with what we had. We stayed busy."
Clients came from far and near. Led Zeppelin, Leon Russell, and James Taylor sought out the place, and Ardent became a second home for Stax artists, including Isaac Hayes, Sam and Dave, the Staple Singers, Don Nix, the Bar-Kays and Booker T. and the MGs. The Stax relationship blossomed, and in the early 1970s, Ardent Records became a Stax distributed label. Unfortunately, Stax got caught up in its CBS Records quagmire, and some of Ardent's greatest albums, including Big Star's #1 Record and Radio City, did not reach a wide audience until years later.
Big Star ultimately seeped into pop culture, their reissued albums influencing generations of talent. A range of artists cite those Ardent albums as formative inspirations, including R.E.M., The Bangles, Primal Scream, Matthew Sweet, The Posies, Elliot Smith, Sister Hazel, Ryan Adams, Golden Smog and Wilco. A treatment of Big Star's "In The Street" by Cheap Trick became the theme song for Fox-TV's long running That 70s Show.
In November of 1971, while in the midst of recording the first Big Star album, Ardent moved to its current home on Madison Avenue. The new facility was outfitted with two studios, adding a third in 1980. Its reputation growing, Ardent Studios continued to attract national recording acts. And they came: ZZ Top, Freddie King, John Prine, Cheap Trick, Joe Cocker. The 1980s kicked off with Ardent alumnus Alex Chilton bringing in the Cramps, thereby introducing the studio to a new generation. And they came: Green On Red, the Replacements, R.E.M., the Georgia Satellites, the Gin Blossoms, the Tragically Hip, the Afghan Whigs.
In the mid-1980s, Ardent began to develop a relationship with the burgeoning Contemporary Christian Music market. DeGarmo and Key became Ardent regulars, recording Heat It Up, To Extremes, and many others. Ardent Records launched a Christian rock label in 1995; so far it has released 36 albums and garnered 7 Grammy nominations from an artist roster including Big Tent Revival, Skillet, Smalltown Poets, Jonah33, Todd Agnew and developing artists Joy Whitlock and NonFiction.
Blues artists have always come through Memphis, and in the late 1980s, Austin's Fabulous Thunderbirds began recording at Ardent. After their guitarist Jimmie Vaughan brought his brother, Stevie Ray, there for Family Style, Jimmie returned to complete Stevie Ray's posthumous release The Sky Is Crying. Ardent then became a mecca for modern blues artists. And they came: Robert Cray, Luther Allison, Jeff Healy, Albert Collins, Bernard Allison, B. B. King.
When Nashville wouldn't let Steve Earle get the sound he wanted, he hit the hillbilly highway and showed up at Ardent. Word spread that there was a place down the road where the sounds were professional and the possibilities were great. And they came: Travis Tritt, Tanya Tucker, Little Texas, Mark Chesnutt.
As the post-punk world settled down and major labels became comfortable with alternative rock, Ardent Productions served as liaison between Memphis talent and the corporations. Under the direction of Big Star drummer (and Ardent Studios manager) Jody Stephens, Ardent Productions developed several artists in the 1980s and 1990s, landing deals at Geffen for John Kilzer, A&M for Tora Tora, and Elektra for The Eric Gales Band. In the 1990s wave of indie rock, Ardent Records got into the game with Neighborhood Texture Jam, Spot, Jolene, and the return of Big Star front man Alex Chilton.
Since its earliest days, Ardent has fostered producers. Jim Dickinson, Terry Manning, Jim Gaines, Joe Hardy, John Hampton, Paul Ebersold, Jeff Powell, Skidd Mills, Jason Latshaw, Matt Martone, and Pete Matthews are among the many producers who have had long relationships with Ardent. In a business known for big egos, flaring tempers, and hardened grudges, these enduring associations speak volumes about the Ardent environment.
Times have changed, but Ardent has remained true to its character, embracing the technological advents, collecting world-class vintage gear, and offering hospitality that is among the South's finest. As Memphis' connection to Hollywood grows stronger, the filmmakers behind Hustle and Flow, Black Snake Moan and 40 Shades of Blue have turned to Ardent for recording their soundtracks. Hip hop artists and twenty-first century stars continue to walk through the doors: Three 6 Mafia, Juvenile, Al Kapone, Cat Power, the North Mississippi Allstars, Three Doors Down, the White Stripes, Bob Dylan, John Hiatt, the Raconteurs, and a reunited Big Star. Ardent's passion for the music has translated into more than 70 gold and platinum albums and singles. You can walk the halls and feel that same passion.
"Anybody that's traveled knows there is an emotional influence that you experience from being in different places," says John Fry. "Your moods are affected by your surroundings. I think there is something that operates in Memphis, and at Ardent—I can't explain what it is or how it operates on an analytical basis, but having been an observer for forty years, I know there's something that animates all this activity that causes it to go on here and not other places. You come record here, something good happens to you!"